What is a Serum and Which One is Right for You?
---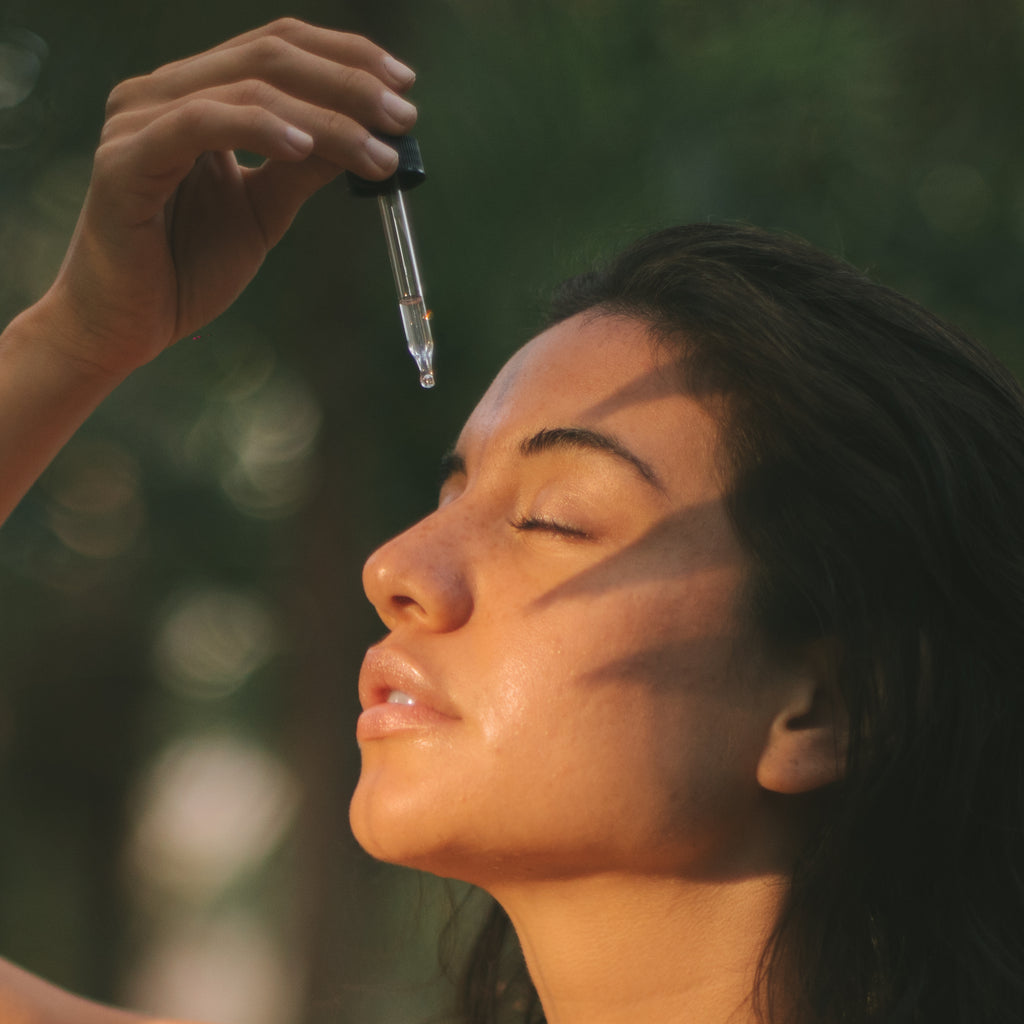 Cleansers, toners, moisturizers - you probably have your skincare ritual down pat. But what about serums? If you haven't started using face serums, you're missing out. 
If you already have a serum in the mix, fantastic - but how do you decide which serum is best for your needs?
Knowing what we put into our bodies is an essential part of self-care. But we get it; there's a lot of products out there that don't get as transparent as we like them to be.
Let us help you gain a bit more clarity on what's out there and equip you with the fundamentals to give your skin the love it deserves.
What is a Serum?
Most serums can be bottled into three main categories: hydration, actives (exfoliation), and nourishment (vitamin C). In any case, most serums hold highly concentrated active ingredients.  
Serum blends are made up of particularly tiny molecules and can have a thinner viscosity. These small molecules make the ingredients easily absorbed deep into the dermis level of the skin, allowing your skin to wholly take in all the goodness.
Due to the higher concentration and fast absorption, it takes a shorter amount of time to see results.
Which Serum is Right for You?
Whichever skin type you may be, we intuitively know that hydration is a key component to overall skin-health. Serums are an effective way to quench your skin's thirst. 
With all the varying formulas in the market, it can be overwhelming. Some carry formulas that are essay long, while others may consist of synthetic ingredients. 
Even finding something as essential as hydrating serums can be tricky. Oil blend serums may feel too greasy, while moisturizing blends may feel too heavy.
An ultra-lightweight, silky soft to the touch blend like our Moon Dew serum has a harmonious blend of pure ingredients that is suitable for all skin types. 
We went to lengths to find an ingredient that can fulfill our standards and values. An ethically sourced, plant-based, all-natural hero ingredient. 
Putting our intentions into action led us to the best-kept skincare secret: Cassia Angustifolia
Cassia Angustifolia has been used in Ayurvedic traditions for more than 1,000 years. It's a polysaccharide-rich extract from the Indian Senna Seed. It is extremely effective and strong, holding 1,000 times its own weight in moisture. 
This is no DIY formula. We combined this hero(ine) ingredient with other essential elements to create Moon Dew - a plant-based hyaluronic hydration powerhouse blend. Trust your intuitions, and allow the power of mother nature to nourish and replenish your skin to let your natural beauty shine.