MOON DEW SERUM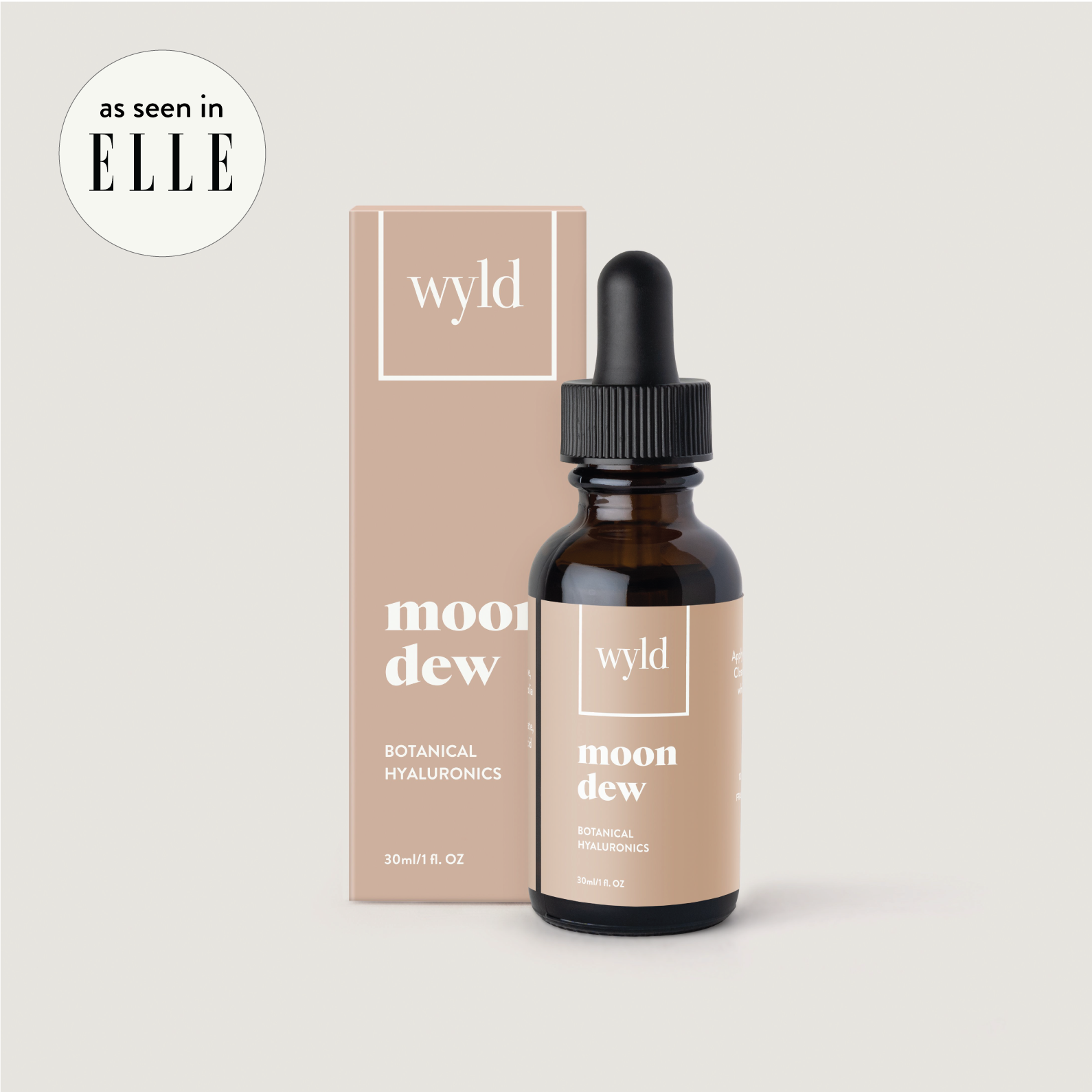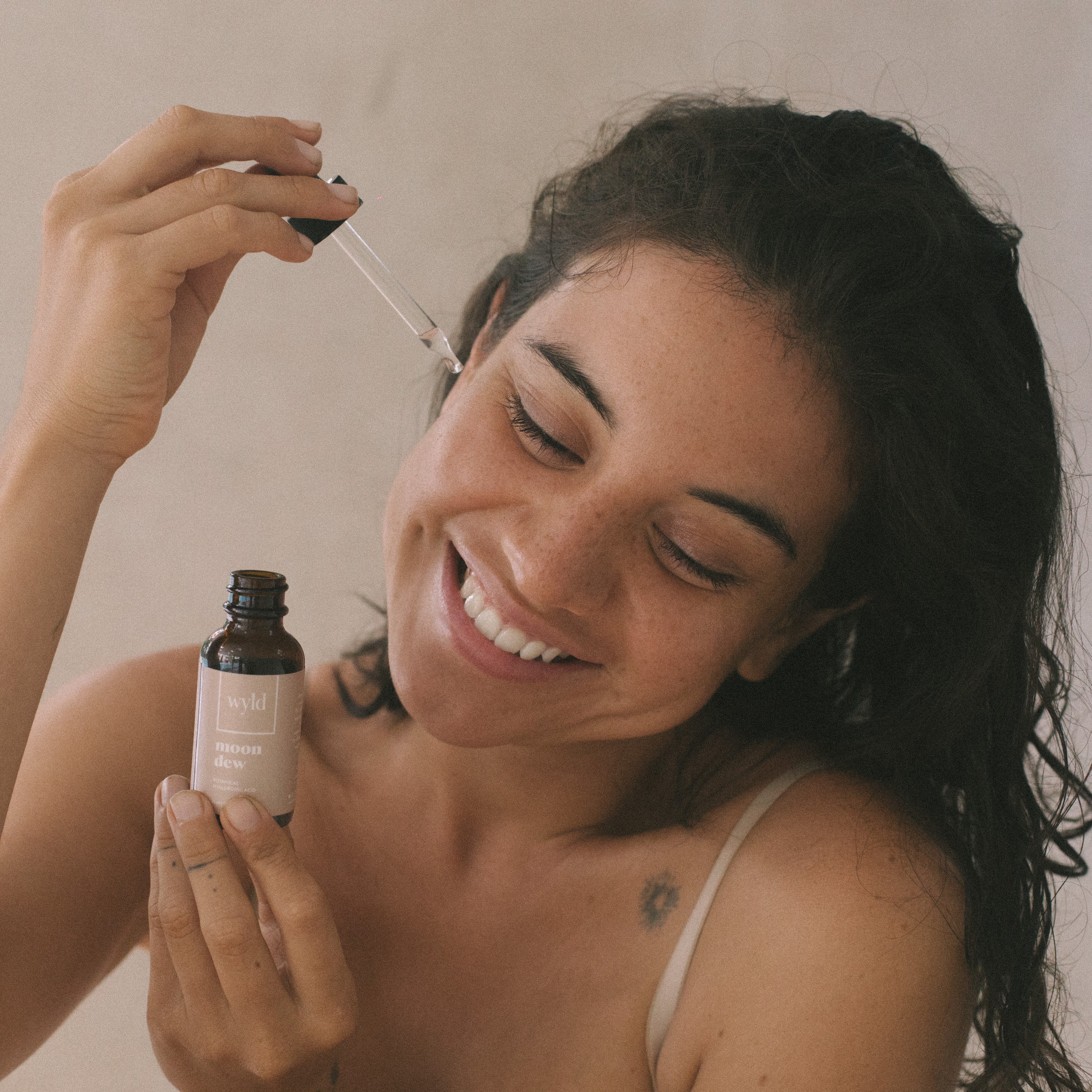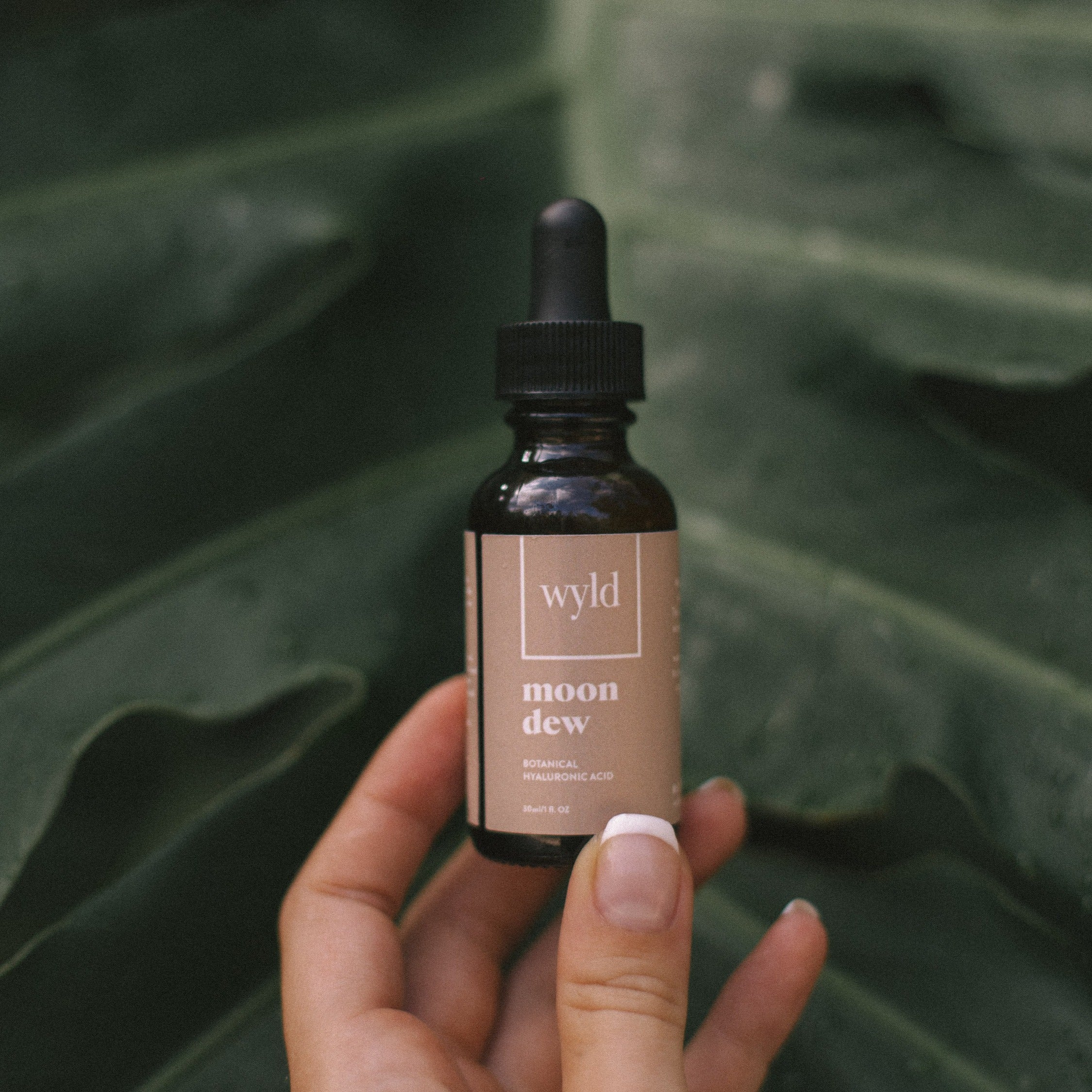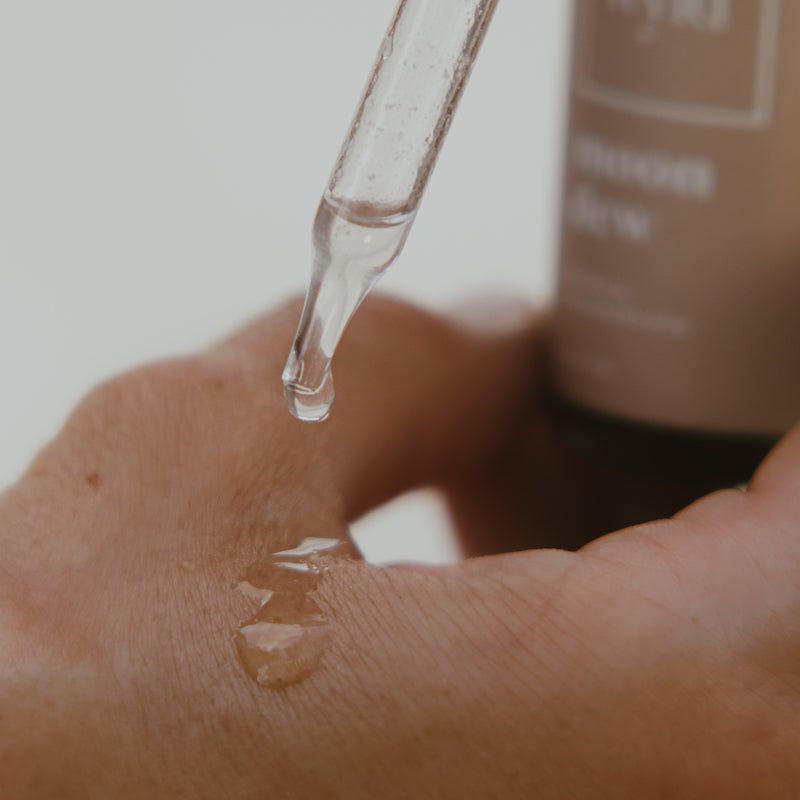 This product is currently sold out.
All skin types · 30ml/1 fl. oz.
This advanced serum concentrate with botanical hyaluronics drenches your skin with plant-based hydration. 
It is formulated with 3 forms of powerhouse humectants that grab moisture from the air and put it into your skin. 
The hero(ine) ingredient, Cassia Angustifolia, packs serious hydration, holding 1000 times its weight in moisture.
Super lightweight and water-based, this serum absorbs quickly, with long lasting hydration (up to 24 hours).
Because every body needs water, this serum is perfect for all skin types, and all year round use. 
All-natural, vegan, cruelty-free, free of synthetic ingredients, biodegradable, ocean + reef safe.
Results
Skin attracts and retains long-lasting hydration

Plump, supple and dewy skin

Fine lines and surface dryness are reduced

Healthier and more beautiful skin with daily use
For best results, apply after cleansing with your Seas the Day Creamy Gel Cleanser. Use morning and night.
Apply 2-3 drops to cleansed face. Close your eyes, breathe deeply while patting and massaging serum into skin until fully absorbed.
Use morning and night.
Simple but extraordinary: Under 10 all natural ingredients, including our innovative clean, plant based preservatives (read: no synthetic nasties).
Cassia Angustifolia
The best kept secret in skincare, Cassia Angustifolia, is a polysaccharide-rich extract from the Indian Senna Seeds, and packs serious hydration. It is steeped in ancient healing traditions, used traditionally in Ayurveda for more than 1000 years.
Glycogen
Sustainably sourced multifunctional polysaccharide that helps skin retain water and protect it's barrier function. AKA instantly plumped and hydrated skin
Betaine
Sustainably derived from sugar beets, it works to protect and moisturize your skin, leaving you feeling hydrated and soft to touch.
Sodium PCA
A molasses-derived humectant (draws moisture from the air) that naturally occurs in the skin. Sodium PCA also functions as a skin-replenishing ingredient.
ALL INGREDIENTS
Aqua, Cassia Angustifolia Polysaccharide, Glycogen, Betaine, Sodium PCA, Pentylene Glycol (sugarcane), Sodium Levulinate*, Sodium Anisate*, Glycerin, Citric Acid
*Water-based formulas are required to have a preservative.
**All ingredients are plant-based.
Shipping
Fast Expedited Shipping - we ship within 1-2 business days.
FREE shipping for orders above $59.
Hassle-free Returns
14-day Love it or Leave it Guarantee.
If you are not completely satisfied with your purchase, return it hassle-free. See our FAQ page for details.