What You Need to Know About Winter Skincare
---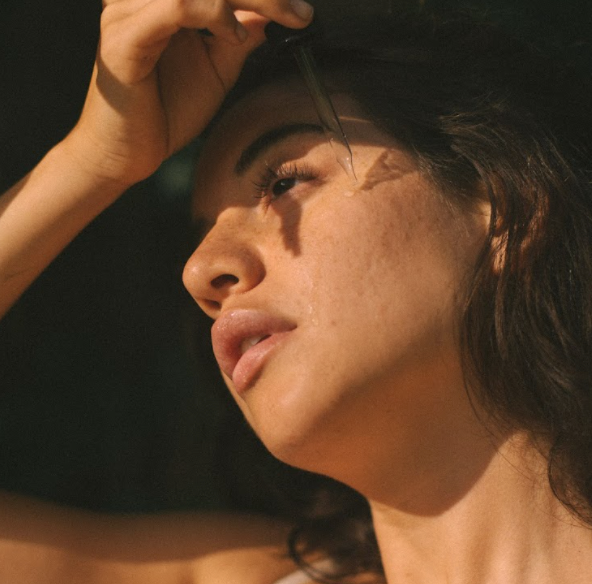 By Jenny Deneen
From warm nights by the fire to imperfect snow angels and shy mistletoe kisses, winter might actually be the most wonderful (+ beautiful) time of the year. But it's no secret that the colder months can throw your skin into overdrive trying to maintain moisture.
Now that the cold months of the year are in full swing, Wyld wants to ensure your skin stays as beautiful as the world around you, no matter the weather. Check out Wyld's most helpful winter skincare tips below to keep your skin healthy throughout the season.
Understand the problem: Dry vs Dehydrated Skin
 Dry skin is actually genetic and dehydrated skin is caused by the external environment. For example, in winter, our skin becomes dehydrated because of dry winter air, the heater that's cranked up,, harsh winds that strip, and long + hot showers that dry out our skin. If we are lathering on oils, when our skin is dehydrated and needs water, no wonder it still feels tight, itchy, scaly and dry. 
Drinking lots of water is crucial and also helps our body, but most of us don't drink enough water (guilty!), and not enough water is going to the external layers of the skin where it is desperately needed in winter. But don't let dehydrated skin get you down. Wyld has 5 skincare tips that prevent and treat dehydrated skin!
Tip #1 Find an effective water-based serum
 Do you ever feel like no matter how much oil or moisturizer you apply to your skin, your face still feels dry? This is because our skin needs water. Finding an effective water-based serum gives your skin the water it needs to stay supple and healthy.. A serum is different from a regular moisturizer because of its high concentration of humectants (explain a little).
Wyld's Moon Dew Serum has a light, water-like consistency with each drop backed with hydration properties that binds to the skin. Wyld's Moon Dew Serum includes plant-based hyaluronics that grab moisture from the air and locks it into your skin. Moon Dew's not-so-secret miracle ingredient, Cassia Angustifolia, packs serious hydration, holding 1000 times its weight in moisture. Once your skin drinks up this powerful serum, it is sure to leave your skin hydrated and plumped for 24-hours.
 Tip #2 Layer up!
 After hydrating your skin with a serum, don't forget to lock it in. Applying an occlusive like an oil or balm on top of the serum prevents evaporation or loss of moisture. Hylaronics miraculously bring moisture into your skin, but if the surrounding air is dry, you risk losing that moisture.
Pro tip: To level up your nighttime skincare routine, apply a water-based serum like Wyld's Moon Dew and follow with an oil or balm before bed.
 Tip #3 Hydration is power
 An oldie but a goodie: drink lots of water. Hydrating your body from the inside out is an essential step to promoting healthy, hydrated skin. Find a fun water bottle or cute reusable straws to keep hydration easy and fun. For an extra boost, go to our founder's Instagram (@the_alegria_joy) to check out her ultimate electrolyte drink recipe that blows any store-bought electrolyte drink out of the water (no pun intended).
 Tip #4 Choose your cleanser carefully
Daily facial cleansing in any season removes every last trace of dirt, excess oil, and make up from your face. Make sure you are choosing the right cleanser for your skin in the winter. Make a point to pick a product that cleans your skin without stripping it of healthy protective oils. 
Don't forget to watch for the pH of a cleanser. The pH of a cleanser is very important for happy skin year round. Throwing our skin out of pH constantly is very bad for the skin, causing irritation, redness, breakouts and tightness. Overtime this can break down the resilience of our skin, weakening the protective barrier from external environment.  
Wyld's Seas the Day Creamy Gel Cleanser is pH balanced and perfect for an everyday cleanser,  morning or night. Wyld's Seas the Day Creamy Gel Cleanser deeply cleanses your skin to reveal skin that is plump, soft and hydrated, no matter what the outside world throws your way. 
Tip #5 Exfoliate… gently please!
The skin cells on your face are alive and constantly regenerating themselves. This means that there are always dead skin cells on your face. Using products on dead skin prevents the product from penetrating the skin and performing effectively.
Regularly exfoliating keeps your skin bright and renewed while avoiding build up. But don't forget to stay gentle when exfoliating. Finding an exfoliant that is gentle is key to renewing your skin without drying it out. Try exfoliating with Wyld's Konjac sponges. These sponges are perfect for gentle exfoliation, in fact, they can even be used on babies.
This year, don't let winter bring your skin down. Keep these tips in mind when assembling your winter routine and with a little extra effort this winter, you can have the soft, hydrated and radiant skin you deserve year-round. Bundle up, hydrate, and enjoy the boundless beauty that winter has to offer!