The best-kept secret in skincare
---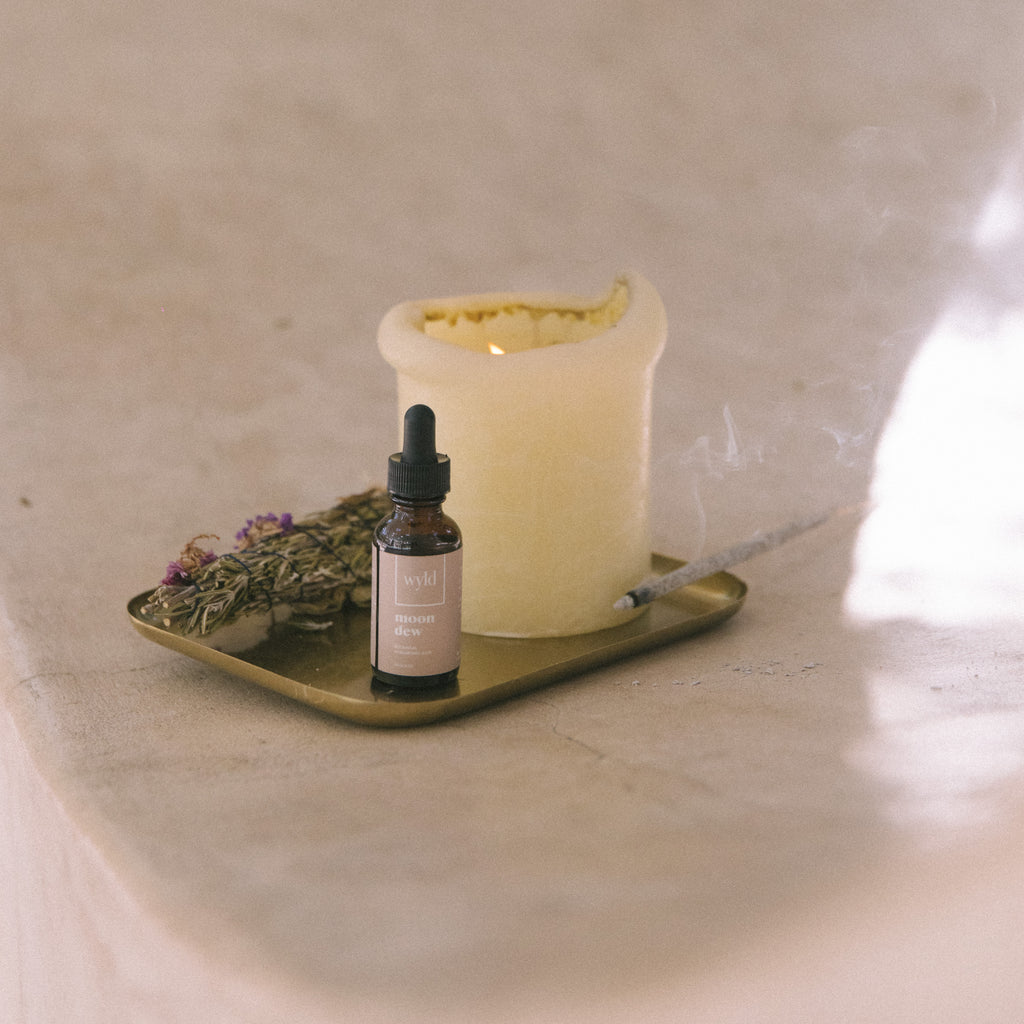 If you're keyed into the skincare realm, you've likely heard all about hyaluronic acids. 
Our bodies naturally produce HA, but as we age those levels diminish over time causing our skin to lose hydration – that means less bounce, less glow, less baby face. In order to retrieve that lost hydration, many people take or use Hylaronic Acids. These synthetic alternatives can prove effective, but the sources are often iffy (read: formerly rooster comb), and not as transparent as we'd like. 
So what about Cassia Angustifolia?
Cassia Angustifolia is an alternative to hyaluronic acid… but better because it's botanically sourced with all-natural ingredients.
We at Wyld know Mother Nature knows best. That's why we plucked our hero(ine) ingredient straight from nature. Cassia angustifolia is a yellow flower that grows in areas of northern Egypt and India. The flower, also known as Alexandrian Senna or Senna seeds, has been used as a staple of health and skincare in the ancient, healing traditions of Ayurveda for over a 1,000 years. Talk about a time-proven elixir. 
The Cassia Angustifolia in our serum is extracted from the Indian Senna Seed and works to create a breathable barrier on the skin that helps attract moisture.  It's a humectant, meaning it pulls moisture from the air into your skin, and it can actually retain 1000x its own weight in water. Applying a few drops to clean skin daily can go a long way in giving you hydrated and plump skin. We recommend using after cleaning with our Seas the Day Cleanser. 
More moisture = more hydration, improved plumpness and reduced fine lines. And because it's delivered as a serum, you can avoid the pore-clogging thickness of heavy moisturizing creams. 
Serums are skin heroes for all skin types. Contrary to how it may look, even oily skin is often dehydrated skin – and serums are the best way to deliver hydration. So while our Cassia serum is like a shot of hydration to your complexion, it's lightweight, absorbs fast and won't clog pores. 
When applied topically, the botanical extract mimics a Hyaluronic Acid. Except it's better. It feels like applying water to your skin, but the hydration is 4x as potent as an Hyaluronic Acid and it lasts 4x as long. 
With Moon Dew, we wanted to give you plump, hydrated, healthy skin –  courtesy of nature, as always. So you can feel good, and glow from the inside out.