The Truth About Petrochemicals: Choose to Love Your Body and Lose Petroleum
---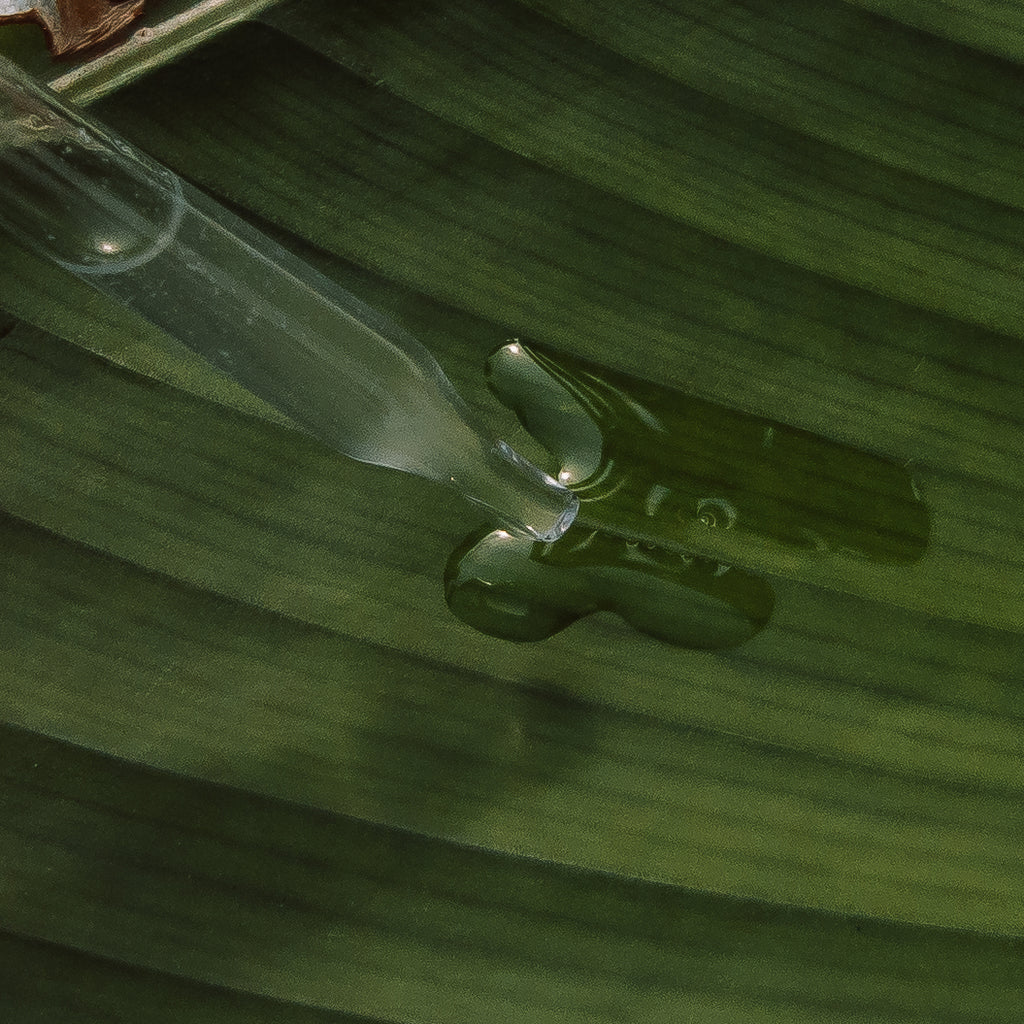 By Jennifer Deneen
Do you trust in your personal-care products? With so many confusing labels, it's often difficult to understand which products are friend or foe. Unfamiliar names of ingredients on product labels make it easy to miss toxic ingredients that can be destructive to your body. It is important to show your body the love it deserves. Educating yourself on the major players in skincare, both the good and the ugly, is essential on our journey to self-love. 
The sneakiest player in the game is without a doubt Petroleum. Known for its negative effects on the environment, Petroleum has snuck its way into the majority of self-care items in the drugstore. There is a big chance you may be putting the very thing that is clogging up the atmosphere on your body...
What are Petrochemicals: 
Simply put, petrochemicals are derived from natural gas and oil. Don't be fooled, being natural does not always equate to being good for your body. Not only are petrochemicals unsustainable and non-renewable, they are incredibly toxic for the human body. It is common for companies to trick customers into buying products labeled as "natural", when in reality being natural has no real value. Wyld respects our customers and ensures transparency about the sustainability and ingredient make-up of our products that leaves you with no questions.  
Despite their known destructive properties, companies continue to saturate beauty and personal care products with petrochemical-derived ingredients. From mascaras to perfumes to body lotions and shampoos, petrochemicals find their way into virtually every mainstream personal-care essential. To put it into perspective, around 95% of the fragrances used in toiletries and cosmetics are petrochemical-based.
The Truth about Petroleum and Petroleum By-products: 
It shouldn't come as a surprise that an ingredient derived from the same substance that powers cars and factories is harmful when applied to the human body. One main health concern linked to petroleum products is their ability to generate 1,4-dioxane. Additionally, 1,4-dioxane is potentially cancerous. On top of this, 1,4-dioxane is a kidney toxin, neurotoxin, and a respiratory toxin. 
Petroleum's main positive effect is its use as a moisturizing agent, but Petroleum's ability to create a barrier to hydrate skin has its downfalls. That same barrier that hydrates your skin simultaneously locks in dirt, oil, and any other comedogenic (pore-clogging) ingredients that may be hiding in your everyday beauty products. Studies have also found that Petroleum can work against your skin's natural perspiration, cause irritation, sensitization, and dry it out.  
Don't Miss Petroleum By-Products on Labels: 
Do you know and understand the ingredients that make up your go-to favorite product? If you don't, you are not alone. Although label-reading has become more common in recent years, the average consumer still struggles to comprehend the labels of skincare and beauty items.  
A study found that 79% of women admit to being at least sometimes confused about ingredients listed on a package. Of those, 45% are often, very often or almost always confused. The trickiest part about petrochemicals is that they easily hide in labels because they have many different families and go by many sneaky names. 
We have pulled a list of common petrochemical products for you to familiarize yourself with:

Phenoxyethanol
PEG (all types of PEGs)
Paraffin Wax
Mineral Oil
Parfum or Fragrance 
Methylparaben
Benzene
Toluene
EDTA
Ethanol
Propyl Alcohol
Methyl Alcohol
Methanol
Anything with DEA
How to Avoid Petroleum and Finding the Best Alternatives: 
Start building your petrochemical-free self-care routine now. Begin by familiarizing yourself with common petrochemical ingredients. Make a point to read labels of products you are considering purchasing and consciously pick products without petrochemical-derived ingredients. 
Now that you've ruled out the no-gos, find the products that you trust to care for your skin without hurting the environment. 
Trying new skincare products can be scary but clean brands like Wyld and other trusted ethical companies have countless products that leave you with no questions. Wyld prioritizes pure, safe ingredients that don't hurt Mother Earth in the process. Our non-toxic Seas the Day Creamy Gel Cleanser and our Moon Dew Serum are great essentials to include in a clean skincare ritual. 
Sources
[1] Rachel Brown, "Why You're Going To Be Hearing A Lot More About Petrochemicals In Beauty Formulas," Beauty Independent, July 20, 2021, accessed September 15, 2021, https://www.beautyindependent.com/hearing-lot-more-petrochemicals-beauty-formulas/.

[2] Sarah Zielinski, "Ten Natural Products That Kill," Smithsonian Magazine, November 9, 2010, accessed September 19, 2021, https://www.smithsonianmag.com/science-nature/ten-natural-products-that-kill-38268113/.

[3] Natural Health News, June 10, 2013, accessed September 15, 2021, https://www.naturalhealthnews.uk/article/petrochemical-beauty-no-thanks/.

[4] Goop, https://goop.com/beauty/makeup/whats-up-with-petroleum-in-beauty-products-7-days-of-goop-clean-beauty/

[5] Goop
[6] "The Chalkboard, last modified October 31, 2017, accessed September 15, 2021, https://thechalkboardmag.com/petrochemicals-in-beauty.

[7] "Petrochemicals and Your Skin," Botanik Boutique, accessed September 15, 2021, https://www.botanikboutique.com.au/2016/08/what-are-petrochemicals-skincare/.

[8] CISION- PR Newswire, last modified July 27, 2017, accessed September 15, 2021, https://www.prnewswire.com/news-releases/study-confusion-over-ingredients-in-personal-care-products-impacts-female-buying-behavior-300495267.html.