The Best Skincare Ingredients to Look for to Achieve Plumpy, Juicy, Hydrated Skin
---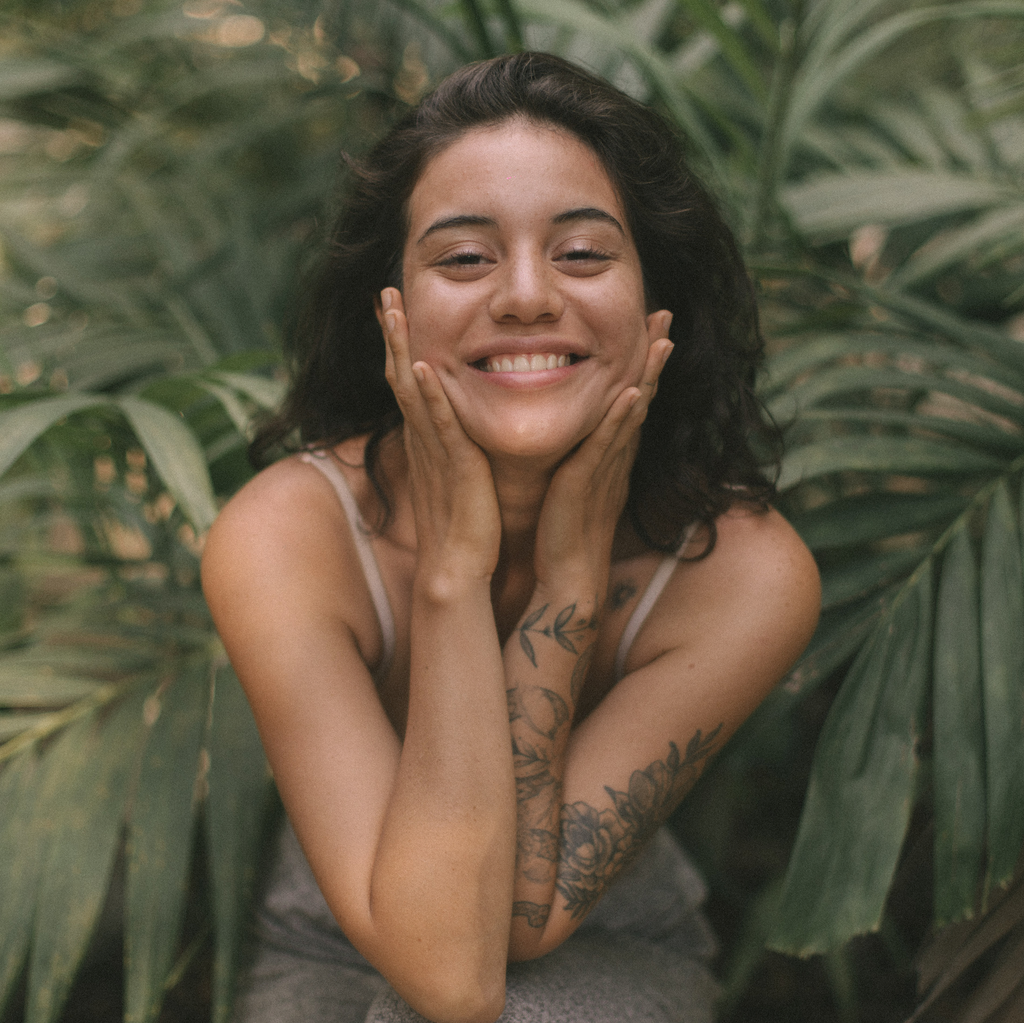 By Michelle Kaminski
With the summer solstice behind us and the summer season fully in swing, it's time to check in with our skincare routine. Beneath those airy, light, gel moisturizers and our SPF, it is important that we keep our skin hydrated to prevent thirsty, sun-scorched skin from the sun. Serums are great hydrators to use during the summer time, but it is helpful to know what ingredients to look for when choosing a hydrating serum. First and foremost, you should look for a serum which contains humectants.
Humectants
Humectants are ingredients that work to draw in extra moisture from the environment and from deep within the skin to effectively deliver hydration. Amino acids, fatty acids, and hyaluronic acid are all examples of humectants which pull water into the skin and hydrate all skin types, even combination and oily. Perhaps one of the most well-known humectants, which appears in many popular skin products on the market, is hyaluronic acid.
Hyaluronic Acid
Hyaluronic acid (HA) is naturally produced by the body and can be found in connective tissue and the eyes. This humectant's role is to retain water in tissues to keep them moist, which is why hyaluronic acid can be found in many eye drops as well. Although hyaluronic acid is naturally produced in the human body, it is still important to supplement this star ingredient into one's skincare routine (especially during the summertime) to maintain the supple, dewy look everyone craves. Natural aging and increased exposure to the sun and environmental pollution causes the amount of hyaluronic acid in skin to decline, which can cause skin to lose collagen.
However, be careful when choosing your hyaluronic acid. Some hyaluronic acids are marketed very well to attract customers, and the packaging can omit information as to whether the product was synthetically made or extracted from animals. It is important to choose a hyaluronic acid product from a trusted brand that is cruelty-free, sustainably sourced, and uses plant-based ingredients.
Skin Tip: Hyaluronic Acid is great for both summer and winter, which makes it the perfect skincare investment. Check your serums and moisturizers to see if they contain hyaluronic acid to eliminate dry, peeling, or dehydrated skin.
Already have hyaluronic acid in your skincare routine and looking to try a plant-based hyaluronic acid? Let's talk about cassia angustifolia.
Cassia Angustifolia
Cassia Angustifolia is a plant-based humectant which mimics the effects of hyaluronic acid. It is a seed polysaccharide, A.K.A super hydrator, since polysaccharides have the ability to absorb and cluster water molecules. Polysaccharides, one of the major building blocks of human skin, allow it to have the natural ability to renew itself and retain water. Damaged and dehydrated skin at the surface and protective barrier can be caused by an imbalance of the skin's polysaccharides; adding cassia angustifolia into your skincare regimen can help improve this balance and visibly repair the skin. In addition, cassia angustifolia has the ability to hold 1,000 times its own weight in moisture. 
So, how can you incorporate cassia angustifolia into your skincare regimen? Look no further than our new Moon Dew serum. This water-based serum is clean, vegan, plant-based, and perfect for the summertime heat since it is so lightweight. Moon Dew is not heavy, greasy, or thick, and will not clog pores; it is very hydrating and truly feels like water on one's skin. In addition to cassia angustifolia, Moon Dew also contains glycogen, which is another polysaccharide ingredient that helps retain moisture and repair the skin barrier.
Skin Tip: Use Moon Dew directly after cleansing (AM) and right before your moisturizer and sunscreen. Apply 2-3 drops to your palms and breathe deeply while patting and massaging serum into the skin until it is fully absorbed. It is ideal for all skin types!