2021: The Year of Radical Self-Love
---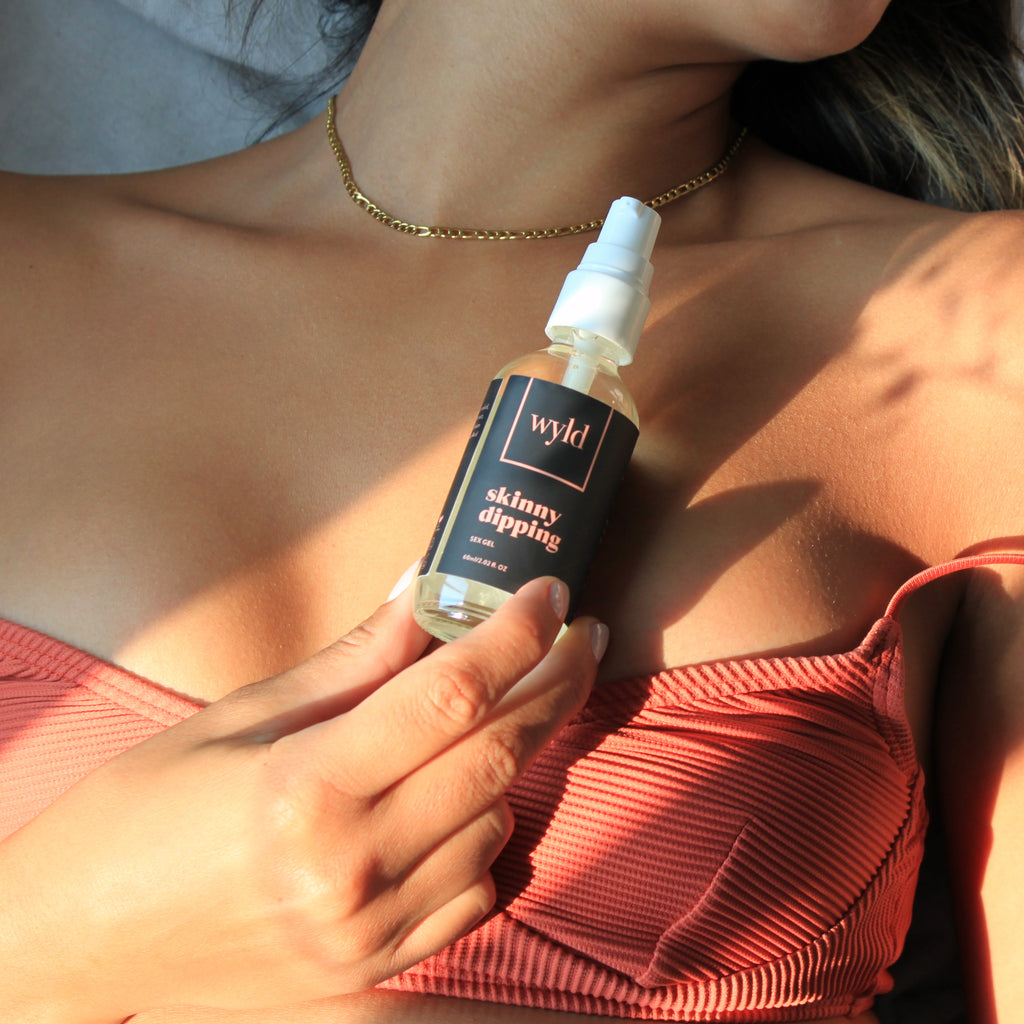 It's official - here at Wyld, we've declared 2021 the year of radical self-love. To us, radical self-love means we're committing to show up for ourselves through self-love rituals and practices to invigorate a healthy mind, body, and spirit. And to kick-off our year of self-love, we're so excited to announce the launch of Wyld's new Skinny Dipping Sex Gel. 
Skinny Dipping is our ode to self-love, in the most literal sense. A luxurious, water-based lubricant formulated with pleasure in mind and without nasty ingredients! It has added hydration properties for that extra slip without the irritation. 
With many of us spending the majority of our time at home, there has been a huge rise in prioritizing self-care and making it a part of the daily routine. As we see self-pleasure as a key aspect of self-care, a lubricant felt like the perfect product to commemorate our year of self-love.
At Wyld, we love a good lube, but we struggled to find a natural brand that ticked all of our boxes. So, we decided to create the perfect natural lubricant for ourselves.
Skinny Dipping is different from other natural and drug store lubricants because it is plant based rather than synthetic, and made with gentle, all natural ingredients. We've intentionally left out any fragrance or synthetics to keep our sensitive parts healthy and happy. To amp up the desire, we added a touch of Damiana, an aphrodisiac herb that's been used by ancient Mayan and Aztec cultures for centuries.
The best part? Skinny Dipping is good for your skin, your yoni, and the planet. Our sleek and subtle design features a glass, recyclable bottle and minimal plastic, with a portion of proceeds donated towards ocean conservation.
In other words, it's self-love in a bottle, making it the perfect product to ring in the new year and our mission to intentionally take care of our bodies, minds, and spirits.