SKINNY DIPPING SEX GEL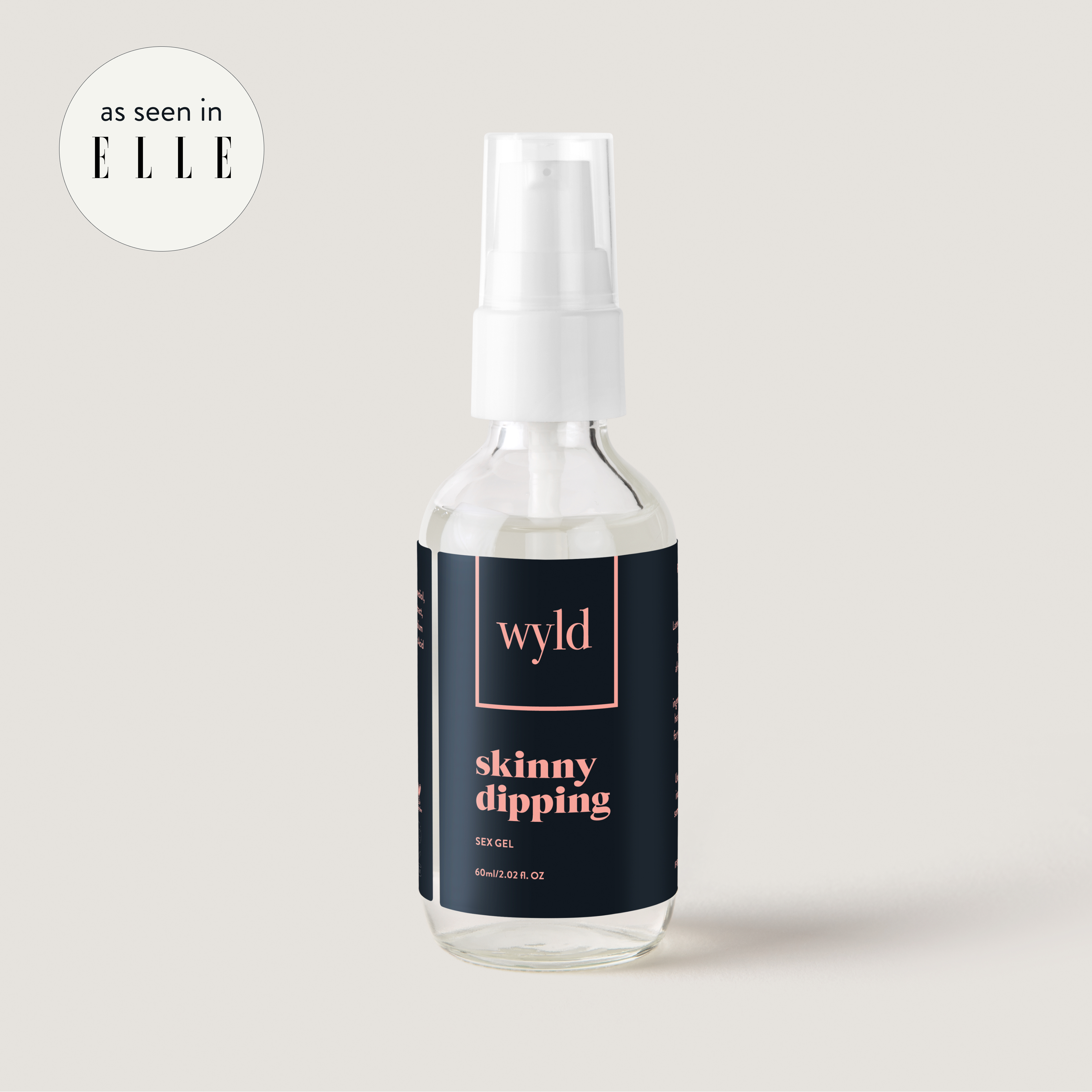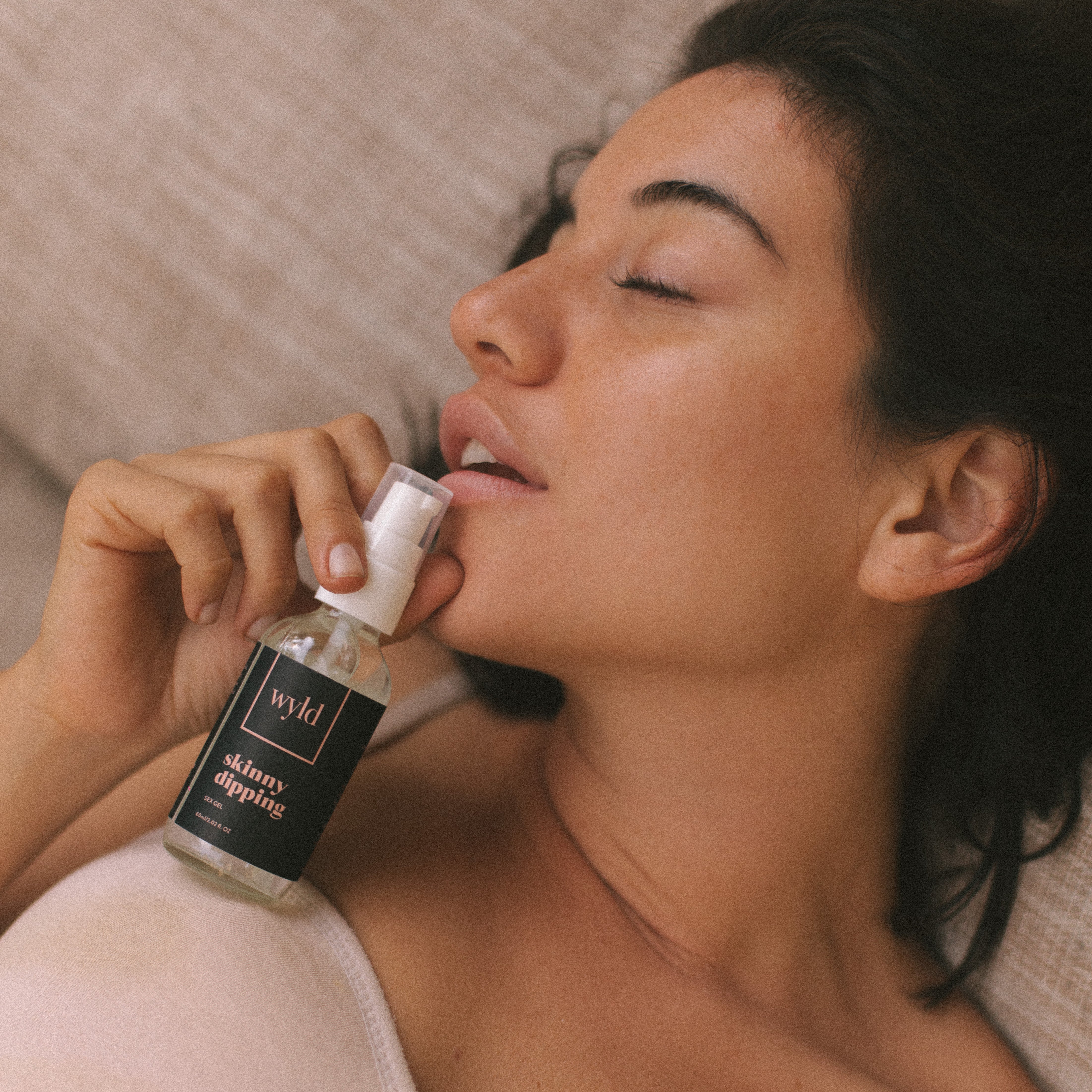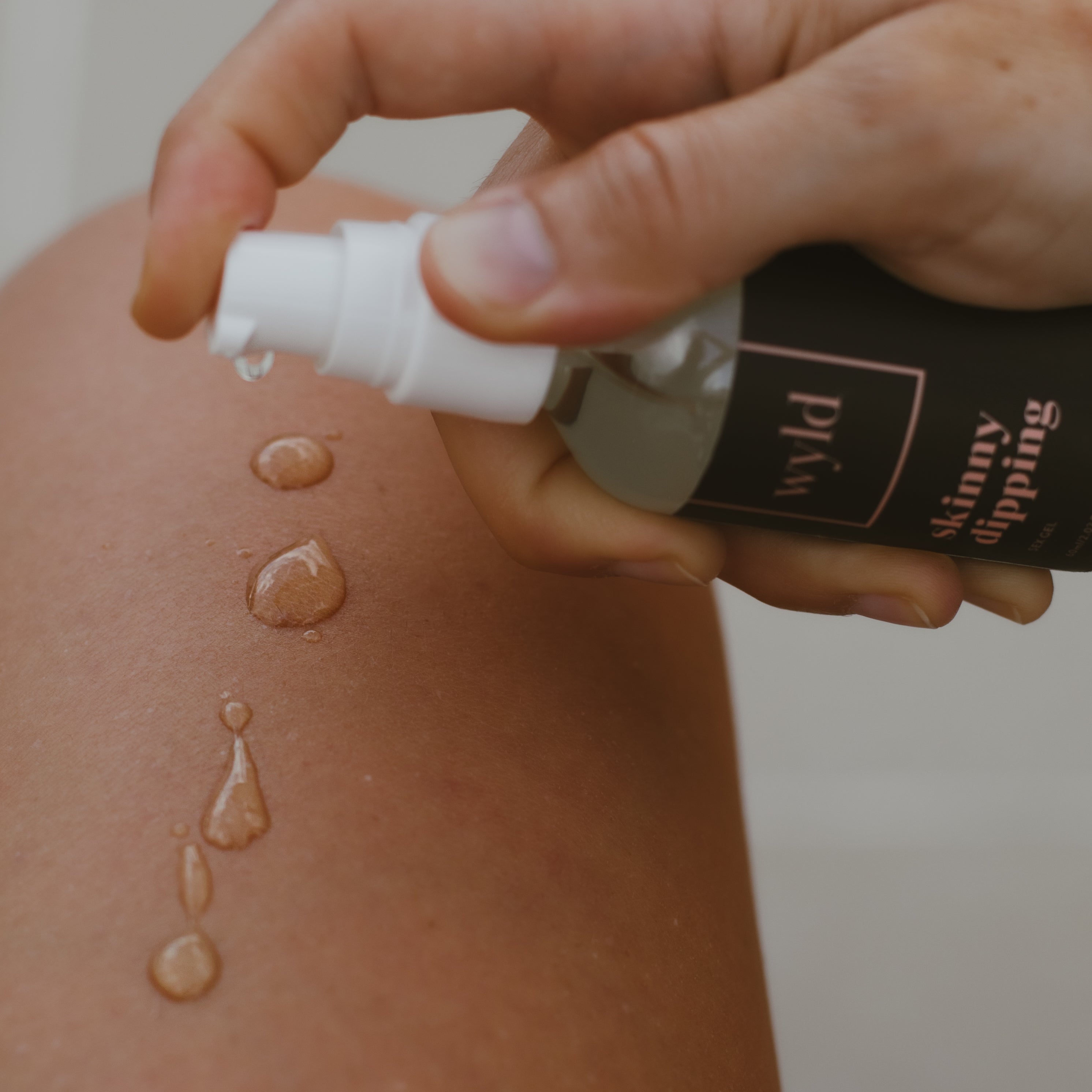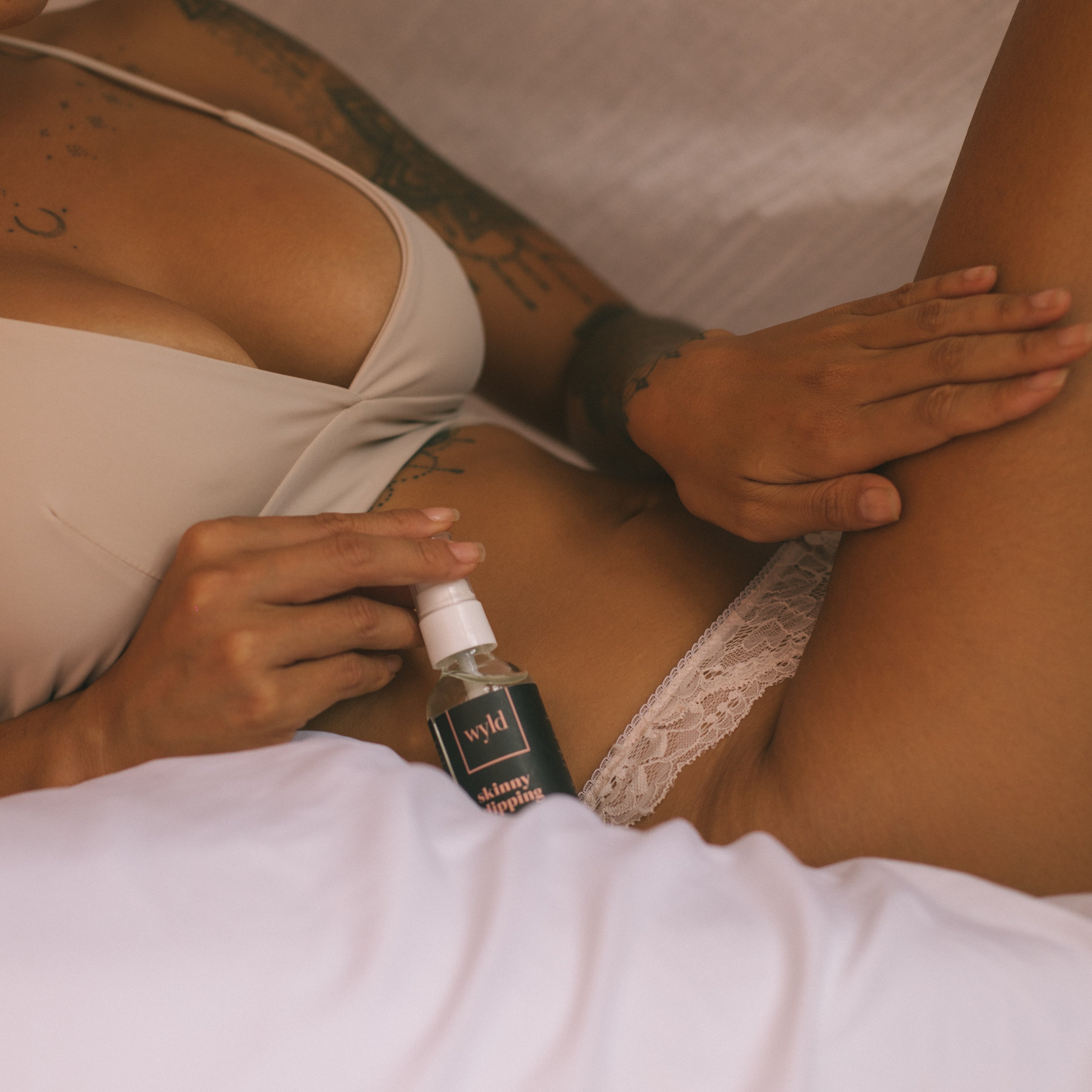 This product is currently sold out.
All skin types · Latex-safe · 60ml/2.02 oz
The days of sticky, scented and synthetic lubricants are out, and pleasure is in.
Skinny Dipping is a luxurious, water-based lubricant formulated without nasty ingredients.
Made with pleasure in mind, it has added hydration properties that are gentle on sensitive bits, and give you that extra slip.
The results? Pleasure without the nasties.
Use whenever the mood strikes, alone or with a partner to increase pleasure. Light a candle, some incense, get naked, get Wyld.
Do you know who you're getting into bed with? 
Betaine: Betaine is a sustainable ingredient made from sugar beets. It works to protect and moisturize your skin, leaving you with a lubricant that feels silky, and soft to the touch. 
Aloe Vera: This plant is known for its ability to soothe, hydrate and soften skin. This lubricant has the perfect balance to hydrate, without being sticky. 
Damiana: Damiana is native to Mexico, Central and South America, and the Caribbean. It's been used for centuries to treat a variety of ailments, but the most notable is as an aphrodisiac to increase desire.
Full list: *Aloe Barbadensis Leaf Juice (Aloe Vera), Propanediol (Corn based humectant), Turnera Diffusa (Damiana) Leaf Extract, Betaine (Derived from sugar beets), Hydroxyethylcellulose (Plant based thickener), Sodium Benzoate (Plant based preservative), Potassium Sorbate (Plant based preservative), Citric Acid
*Organic  
Shipping
Fast Expedited Shipping - we ship within 1-2 business days.
FREE shipping for orders above $59.
Hassle-free Returns
14-day Love it or Leave it Guarantee.
If you are not completely satisfied with your purchase, return it hassle-free. See our FAQ page for details.