Aligning with the Moon Phases for Self-Care
---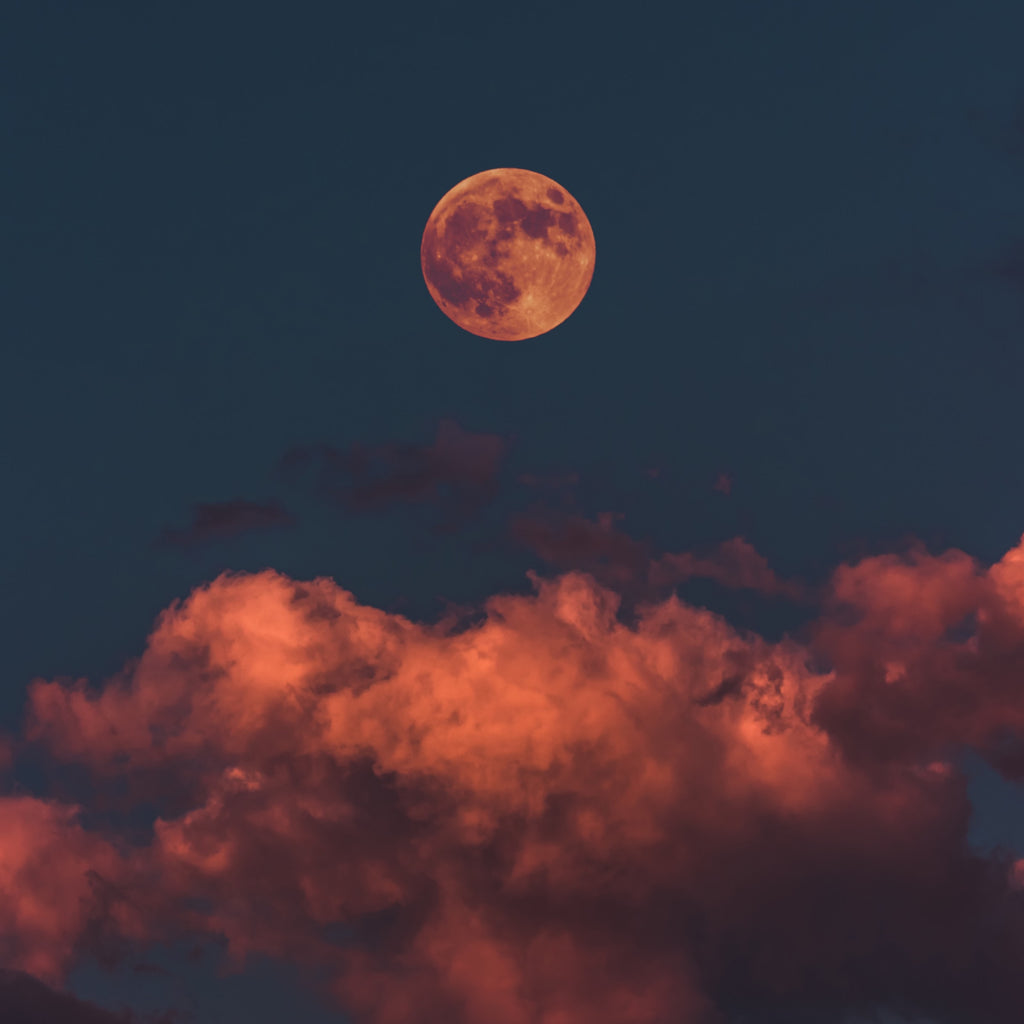 If the moon can move oceans, it's not far-fetched to believe that its energy has its influence on us. Considering we are made up of 70% water, it's undeniable that we move as the tides do with the moon phases.
Women used to gather beneath the new moon to celebrate their femininity, and connect with mother nature. 
But with the luxuries of today's technologies, we have lost parts of our connection in sisterhood and to the earth's natural rhythms. 
At Wyld, we are inspired by nature. Only using all-natural plant-based ingredients, needless to say, we highly value the connection we have with mother earth. 
As we continue to further step into our year of radical self-care, let's educate ourselves with lunar wellness and align our natural cycles with the rhythms of nature.
There are eight moon phases, but here we are going to focus on the four major ones.
NEW MOON
Feeling anxious because of change or transitions? Looking to start over realizing your career, relationship, or beliefs are not working for you anymore?
In this phase, the earth's soil is most fertile, so start anew and plant the seeds towards the life you want. Energy begins to build in this phase, so no better time than now to focus on your desires in the coming weeks. Embrace the changes and transitions. Write down your plans, goals, and set intentions upon a new slate. 
New Moon Journaling Prompts
Make a list of the things you want to have in your dream life - focus on feelings

Write down in three words that describe your "best self" (intention of who you want to be)

Write down in three words that describe your "social intention" (how you want to make others feel)
Self-Care Tip: Exfoliate with a daily cleanser and our charcoal konjac sponge to let new skin cells generate while increasing collagen production.
A WAXING MOON
Want to commit to something you believe in and set your plans in motion?
As the moon's energy strengthens, it is time to move with intention. The seeds you've planted begin to sprout, and now is the time to nurture them. Use the surging power to start working on your plans and take action. Continue to keep your energy up with physical activities while maintaining a sharp mind. 
Waxing Moon Activities
Incorporate an afternoon jog or even a mid-day yoga class to keep the body in motion and alertness high.
Self-Care Tip: This is an excellent time to nourish and keep your skin moisturized. Make our Moon Dew serum part of your daily routine to start your day with nourished skin.
FULL MOON
The full moon shines a light on the things you've swept into the shadows. You may feel a surge of intense emotions or even a sense of polarity and friction. Allow them to flow freely and let yourself be seen. The seeds you've planted and nourished are blossoming, and it's time to reap what you've sowed. Let your inhibitions go, surrender and dance in celebration under the moonlight.
Full Moon Crystal Recharge
The enchanting glow from the moon is in full strength. A perfect time to lay your crystals out to cleanse and activate for the next forty-eight hours. 
Self-Care Tip: It's an excellent time to detox. Keep your skin deeply cleansed and hydrated without stripping it of healthy protective oils with our Seas the Day creamy gel cleanser.
WANING MOON
Feeling lower in energy? Finding it harder to keep up with the hectic pace around you?
Make time for some ultimate self-care in this phase of the moon. Go inward, rest, and retreat. With the moon's energy decreasing, so will ours. If you are constantly on the go, you may have to carve out time for yourself to pause and listen to your body. As gardeners prune during this phase, try decluttering your mind and make space for clarity to come through. 
Waning Moon Oracle Cards
Turn to the guidance of Oracle Cards and allow them to help you gain more clarity. Don't have cards? Search for "Moon Oracle Cards," and you'll find an array of beautiful decks to choose from.
Self-care Tip: As you prepare for a new cycle, pamper yourself, and head to a spa. Or, for an at-home spa experience, relax in our Magnesium Bali Bath Soak and nourish your body in rich coconut milk.