Wyld's Ultimate Guide to Sustainable Gifting
---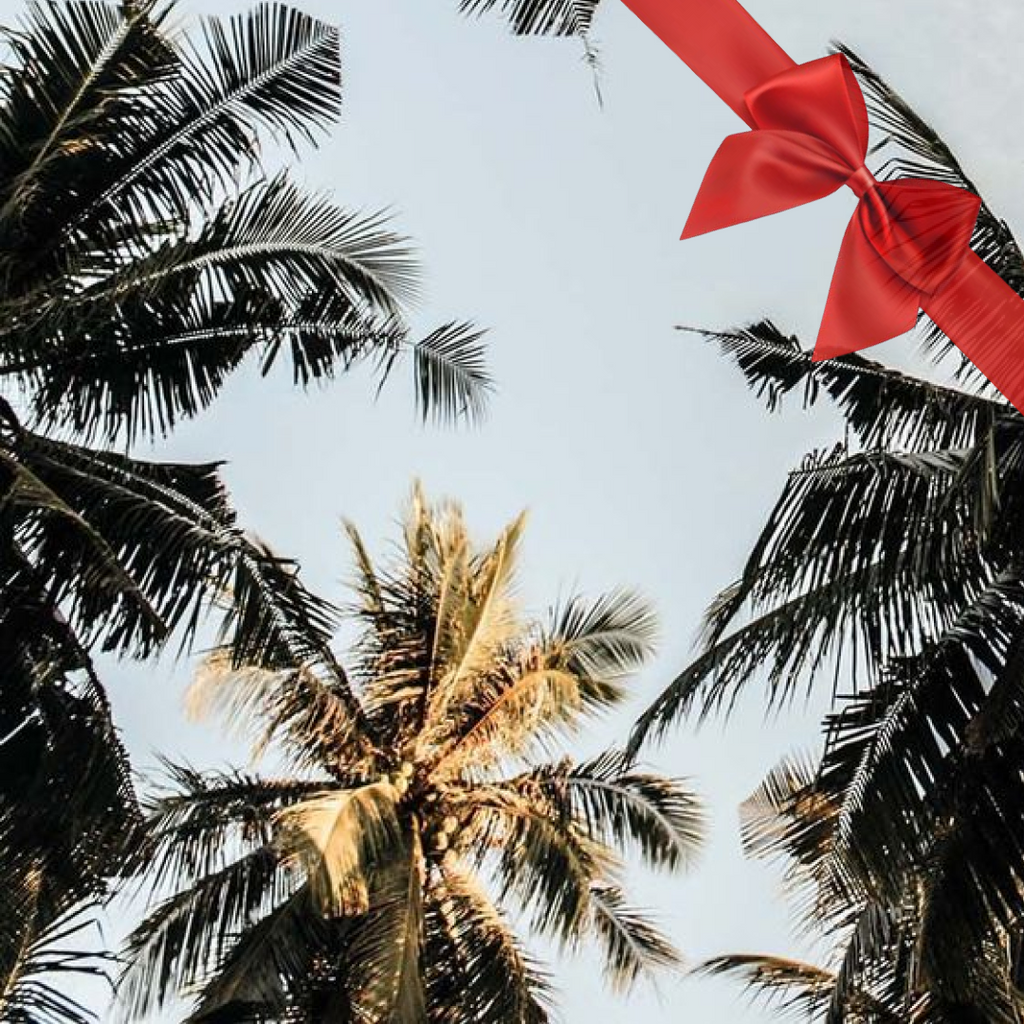 This season, spread the love of mother earth with your loved ones by gifting them something sustainable. Though we believe that presence is the best present we can give another, a low waste pressie is a great way to show our loved ones our love for them. These are our favourites when it comes to gifting this holiday season:
Seed probiotics
Gift your loves the gift of health. Not only does Seed think we should be kinder to our bodies by providing them with the right probiotics, but also to our earth. They make sure the materials they use aren't damaging to the earth. They partner with expert companies so all their packaging is made naturally and responsibly and is either reusable, recyclable, or compostable. You can gift someone a subscription to Seed probiotics and it will be delivered to them monthly using their sustainable refill system.
The Sustainable Tomorrow Bamboo cutlery set
Each item is made of locally grown bamboo and painted with a food-safe lacquer. Besides being carved out with love, it is lighter than metal cutlery, so you can carry it with you wherever you go to avoid single-use plastic cutlery. 
Joco Cups
With brands like Joco Cups, we are already seeing a positive shift away from the disposable culture. They're also 100% plastic free, spill-proof, BPA-free, and spill-proof. For every Joco cup purchased contributes to the amazing ocean charity - Take 3 For The Sea. The cute and modern designs are just the cherry on top, and makes drinking from a disposable cup so 2010. 
Saltwater Collective bikinis
Get that: these fashionable bikinis are made from Econyl, a fabric made from abandoned fishing nets, plastic scraps, and nylon waste from landfills. They're sorted, cleaned, and reused to make nylon yard and new pieces. No need to take from the earth anymore! Plus all their bikinis are manufactured by a team of local, all-female seamstresses. Talk about female empowerment!
Girlfriend yoga gear
Girlfriend is one of the most transparent fashion brands we have come across. They explain their recycling fabric process from A to Z, shedding light on the issues the fashion industry encounters throughout the journey, including issues of child labour. They strive both for sustainability and ethical production, and it's honestly difficult not to fall in love with their gear. We honestly feel tempted to buy their pants in each colour!
Yogo yoga mat
Yogo yoga mats are made of plant-based rubber, giving you the best grip for all your practices. It folds in an origami-like way and buckles up so you can carry it wherever you go. Besides, each time you buy a mat, they plant a tree with the "one for one" Food Trees programme. Yogo works closely with the NGO Tree for Future to bring the agroforestry knowledge and tools to local populations of Cameroon, Kenya, Senegal, Uganda, and Tanzania, working with one family at a time.
Pela phone case
The average person keeps their phone between 18 to 24 months, so the case made from non-recyclable resources will be thrown out and take thousands of years to disappear from the earth. That's why Pela cases were made compostable: when you're done with it, you just have to throw it in the compost bin. And with every purchase, you help the planet as a percentage of sales go to the Ocean Cleanup and another organization of your choice.
Matt & Kim vegan bags
Besides looking good, Matt & Kim bags feel good to buy. They're completely vegan: they use signature vegan leathers and recycled nylon, cork, and rubber. Their linings are made of 100% recycled bottles, each bag usually uses 21 water bottles. And of course, each bag is designed to be timeless and durable, so you can enjoy your piece for as long as possible, reducing your impact on the planet further.
Kotn
Kotn works hand-in-hand with cotton farmers located along the banks of the Nile. Every step of the way is explained and described on their website so you can follow the journey of your piece of clothing. Besides making sure everything from conception to packing and shipping is earth-responsible, Kotn also gives a percentage of their sales to help children in Egypt go to school. They have funded 5 schools so far — an argument that'll take the guilt out of getting another of their beautiful turtlenecks.
Unwrapped Life
Recycling isn't enough and Unwrapped Life knows it. Their mission is to bring you quality hair and body soaps without the packaging, encouraging an earth-friendly and low-waste lifestyle. In the US alone, more than 552 million shampoo bottles are estimated to end up in landfills every year, so it's time to make the switch. They also encourage you to ask all your questions before buying as the environmental costs of returns are tremendous.
Keep Well Kept razors
Over two billion plastic razors and cartridges are discarded annually in the U.S. alone. The Keep Well Kept razors for him and her, come in low-waste packaging (everything is reusable or recyclable), their razor blades are recyclable, and the handle is made to last a lifetime. Their shave soap and oil are fully natural. Besides, making the switch to a single sharp blade gives a closer shave and reduces irritation. Another win for everyone.
With a list of such wonderful brands to buy from, you can be sure to make your loved ones happy this season. And you'll be just a conversation away from making a bigger impact, inviting everyone at the dinner table to think about the impact our consumption has on our earth. Happy shopping!