Wyld's 2020 Holiday Gift Guide: Shop Small, Shop Sustainable.
---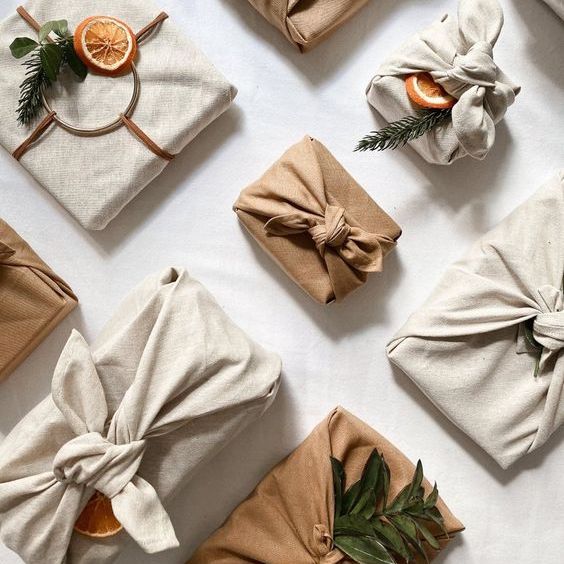 This season, give the gifts that keep on giving. We know you care about your loved ones. We also know you care about how you're shopping. When you shop a small business, you invest in communities. More importantly, your purchase says, "I believe in you." This season, we all need that vote of confidence more than ever. And when you shop small AND sustainable… Well, you invest in our planet.
Our 2020 holiday gift guide spotlights the movers and shakers in our community. This new generation of creators share in our core value of sustainability, and they use their platforms to speak up for the causes they invest in. From sustainable underwear, to small batch perfumes, our holiday gift guide has something for everyone on your list.
What: Sustainable, soft undies that breathe. 
Why: Their core fabric, Re: Play, is made of 85% recycled polyamide and all of their materials are Oeko-Tex certified. What does all that technical mumbo jumbo mean? It means your undies are free from harmful chemicals that pollute your skin and our oceans.  On top of soft undies that don't hurt our planet, Parade, donates 1% of their revenue to Planned Parenthood. *Cue our dreamy sigh*
What: Gold-plated jewelry with a soul.
Why: Mariana DeBuchi's delicate designs include personalized necklaces and bracelets, all of which make for the ultimate thoughtful gift. Did you know that in our modern day slavery still exists? The jewelry brand is out to abolish slavery, which means that 10% of the profits are donated to A21 Campaign, a non-profit that aims to eliminate human trafficking.This one is a no-brainer.
What: Swimwear made from abandoned fishing nets and nylon waste.
Why: "Empowered by intention, environmental by design" is the mission behind this sexy, confident swimsuit brand. Their regeneration process is called ECONYL® and allows the brand to turn ocean pollutants into swimsuits with flattering cuts and fits for every body. Swimwear you can feel good about, and feel good in. 
What: Organic basics with a minimal carbon footprint.
Why: Tees, tanks, sweatpants... all the basics you need for lounging, or Saturday morning errands. The Clean Essentials brand only works with non-toxic, organic materials and their manufacturing process is localized in Los Angeles, reducing their carbon footprint. Recycled packaging and a commitment to circularity (this means you can return pieces you no longer wear and they'll turn it into a new product!) makes this a guilt-free gift on everyone's list. 
What: Travel-sized capsules made from ocean bound plastic. 
Why: Partnering with Envision Plastics allows Cadence to clean plastic off our beaches and turn it into something we didn't even know we needed until now. The honeycomb-shaped capsules are perfect for storing vitamins, toothpaste, and anything else you just can't live without. The best part? They're magnetic and customizable! Build the honeycomb of your dreams.
What: Superfood magic for your favorite mug.
Why: This Brooklyn-based and Black-owned brand makes it simple for you to make your own superfood-boosted matcha and turmeric lattes at home. But while you're drinking superfoods, might as well apply them to your face in the form of a Papaya brightening mask or a Clean Greens Face Mask. Inner AND outer beauty, without compromise.
What: Small-batch perfume investing in the Amazon. 
Why: Vegan, organic, and cruelty-free botanics are blended together to create small-batch, high-quality perfumes. With scents that call to mind exotic and delicate ecosystems, the brand shows their regenerative mindset by partnering with Camino Verde, a Peruvian grassroots organization with their eyes set on reforesting the Amazon. 
What: CBD products, bringing transparency to their farming practices.
Why: Organic hemp grown on Oregon farms. This woman-founded brand produces CBD oils in varying strengths, as well as CBD bath soaks and CBD chocolates for all your self-care moments. Third-party lab testing ensures transparency and means you know your CBD is taking care of you, as well as the environment.
What: Knitting sets and yarns for your inner crafter.  
Why: The knitting set company wants to make crafting accessible, because the height of sustainability is to make your own blanket, sweater, socks, what have you… As if cutting out the entire production process isn't enough for Wool and The Gang, they also want to ensure that your yarns are sustainably harvested, which means you can feel good about your newly-found crafting habit.
What: Empowering activewear that loves the world you move in. 
Why: Made from recycled plastic, this activewear brand keeps their manufacturing sustainable and transparent. You can learn about their eco-friendly process every step of the way on their website, and pick up some leggings for your sporty best friend while you're at it.
Already set on getting everyone you know Wyld?