The real reason you need a clean cleanser
---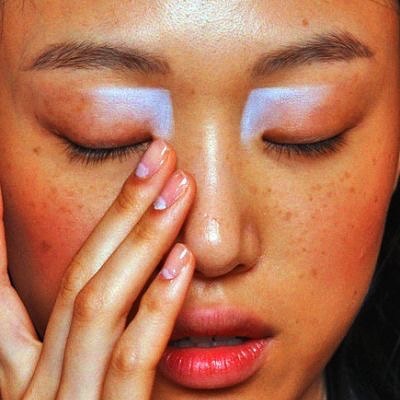 When asked "what's the most important step in your skincare routine", some may say their serums or SPF, but we say, it's our cleanser. Surprised? 
Well, here's our argument: without effective cleansing, our skincare routine's kind of pointless.
Our skin naturally secretes a thin layer of oil on the daily (called sebum) that makes it pretty much waterproof. This is a protection mechanism that helps our skin retain hydration while keeping out unwanted microbes (bacteria, etc). But, this oily shield also prevents us from absorbing our skincare products! 
When we remove that layer of protective oil with a cleanser, our skin becomes more porous and can actually absorb that serum you just paid top dollar for. But here's the catch: our porous skin is also more likely to absorb the ingredients in our cleansers, which can be toxic, especially if you use it everyday! Yep. 
Because it touches our skin when it's the most vulnerable, a good cleanser not only has to do its job but also needs to be devoid of potentially harmful ingredients. I know, it's a lot to take in. But we're here to guide you through the process, so you can let out that sigh of relief. 
First, let's look at the top 5 ingredients you want to avoid in your cleansers. You may be surprised to find that these ingredients are still prevalent in cleansers out there, so beware. 
Cocamidopropyl Betaine (CAPB)
This seemingly innocuous ingredient is often used as a 'clean' alternative to SLS and SLES. Though it is a fatty acid made from coconuts, it is not as gentle as it sounds. In fact, it was designated "Allergen of the Year" by the American Contact Dermatits Society in 2004 and is frequently reported as a common cause of dermatitis. 
This is one of those ingredients that may be living in your 'natural' products, so watch out for this one, especially if you have sensitive skin!
Sulfates
Generally, sulfates refer to sodium lauryl sulfate (SLS) or sodium laureth sulfate (SLES). They're commonly used as surfactants to help our cleansers lather up and suck up the gunk on our skin. But in addition to being sensitizing and drying, they also carry the risk of being laced with carcinogens. 
SLES was originally created by putting SLS through a process called ethoxylation in order to make it gentler on the skin. But, this process involves using a carcinogenic compound called ethylene oxide and produces another toxin called 1,4-dioxane. Since SLS and SLES are frequently produced together, cross-contamination is a possibility. We're not saying that they're always toxic, but being both sensitizing and potentially laced with carcinogens is definitely not a good combo.
Potassium Hydroxide
Potassium hydroxide, also known as lye, is used to create liquid soap such as Castile soaps. But it is also known for having a high pH, which is not the best for our skin's delicate acid mantle. 
The acid mantle is a thin film that sits on top of our skin to both keep out bacteria and keep in moisture. Using a cleanser with a high pH disrupts this barrier, which can dry out our skin and make it more sensitive. The thing is, it's almost impossible to make true soaps acidic enough to match our skin's natural pH. So if you see potassium hydroxide in the ingredient list, chances are, its pH is too high for your skin. 
Top tip: they're fantastic as a hand soap or as a non-toxic household cleaner though. 
Polyethylene glycols (PEGs)
Polyethylene glycols refer to a group of compounds synthetically made from ethylene oxide, which is known to be carcinogenic to humans. These ingredients come in many forms (there are over 1000 versions!), but are usually designated by 'PEG' followed by a number i.e. 'PEG-100'. 
PEGs are used as penetration enhancers, which means that they can break down the top layers of our skin to help with product absorption. Unfortunately, PEGs can sometimes be contaminated by carcinogens such as 1,4-Dioxane, which you probably don't want getting absorbed into your skin or into your eyes, right?
Fragrance
Seeing the word "fragrance" or "parfum" in the ingredient list of your cleanser is a HUGE warning sign. 
To protect proprietary blends that make up unique scents, the FDA exempts companies from having to disclose the specific ingredients included under this umbrella term. Unfortunately, this means that companies can hide sensitizing, toxic, and hormone disrupting chemicals in their formulas without letting you know. In 2010, EWG reported that there are 3,163 ingredients that can be included within the term "fragrance". This number is only increasing with time, so your best bet is to steer clear. 
Finding your ideal cleanser
Now that we've figured out what you don't want in your cleansers, let's talk about what you do want. Our advice is to find a cleanser that:
Doesn't contain these common culprits (duh!)

Has both hydrating and protective ingredients (hello healthy skin!)

Comes with a balanced pH that won't disrupt your skin barrier (

more here

)
If you follow these guidelines, you'll find a cleanser that strikes the perfect balance between cleansing and skin-loving.