Sizzling Beauty Trends of 2017 (So Hot They're Here to Stay)
---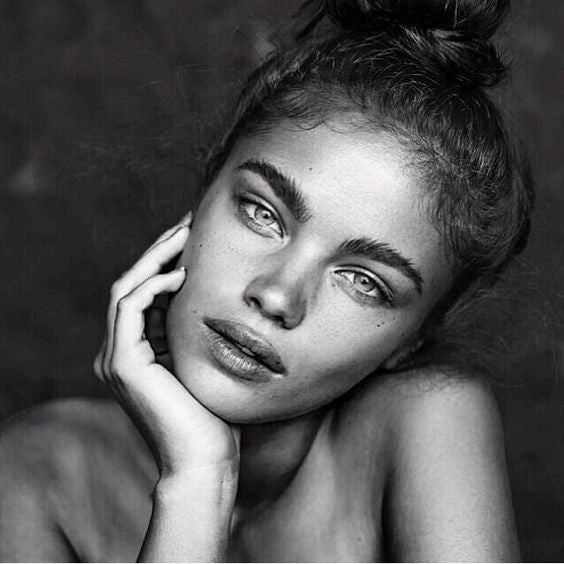 From barefaced beauty to pastel peepers, we dive into the looks we'll be digging all year long.

It's no secret that beauty trends change faster than you can say "baby bangs." From coconut oil pulling for pearly whites, plant-based skincare and beauty, to unexpected eye shadow colours that will make your peepers pop, we dish on our favourite beauty movements that will keep you looking fly from season to season.
Back-to-Basics

What do make-up, hair and skincare all have in common? They've gone back-to-basics and we couldn't be more pumped. Fresh-faced beauties are rocking natural, untamed tresses; beauty gurus are favouring dewy complexions, barely-there mascara and gloss-heavy lips. Our skin-first philosophy is front and centre in this trend where this under-stated look is all about rocking the assets you were born with.
Our back-to-basics tip? Unleash your natural mane with a spritz of sea salt spray for voluminous beachy-waves and remember to scrub daily with a natural exfoliator to bring out that natural glow. Scrub-a-dub-dub babes.
Chemical Boycott
In recent years, people started asking the question: "what am I putting in/on my body?" For the longest time, beauty companies have gotten away with filling their products with harmful chemicals such as parabens, triclosan, phthalates and formaldehyde. These chemicals are even contained in many leading baby care products (poor babies!).
Modern beauties are up in arms and are demanding transparency and an end to greenwashing *shakes fists*. Now let's not get our skivvies in a bunch; eco natural companies have since risen to offer natural make-up and skincare products, to the point where the organic, chemical-free movement is fast becoming status quo. Thanks to companies like Think Dirty, Good Guide and EWG Skin Deep database that provide ingredient information and rate products on their safety and cleanliness (or lack thereof), it is now that much easier to eliminate harmful chemicals from your body.


Oil Pulling
It's no secret that coconut oil is nature's moisturizer, but did you know that it can be used to improve dental health too? Enter: oil pulling, an ancient Ayurvedic dental practice that includes – you guessed it - swishing coconut oil in your mouth. Boasting whiter teeth, fresh breath and healthier gums, this reoccurring trend detoxifies the body by removing toxins at the source, treating you to a complete detox. So neat! It's no wonder celebrities like Shailene Woodley and Gwyneth Paltrow are hooked on its natural healing powers. So how do we do it? We recommend swishing pure, organic coconut oil for 20 minutes daily. We are loving Kismet's virgin organic Coco Rinse for our oil pulling needs.


Microblading

For a procedure that sounds semi-medical, this beauty trend has taken off among celebrities and trendsetters alike. And most of all, it is semi-permanent so now you can roll out of bed and still rock the fleek-est brows in the game. After determining the perfect shape and fill, a trained aesthetician fills your brow with pigment to create natural strokes that look like real hair. The result? Perfect, natural-looking brows without the daily struggle of filling them in.
We believe that good brows are worth investing in as it not only gives you a more awake and 'done' look, the right shaped brows frames your entire face. Hot tip: before choosing an aesthetician, do your research à la Instagram to determine the kind of brow you like. We are loving the subtle arch brow, opting for a bolder, straighter brow that is so hot right now (hello Cara Delevingne!)
Pastel Lids
Fashionistas everywhere (we see you, Solange) have been rocking peach shadow for the past few years. Light blues, purples and soft yellows give the eye a pop that screams confidence – especially since the attention-drawing colour lets the rest of your face go au naturel. Bonus tip: add some shimmer over top of your pastel shadow to give your look a fresh shimmer.