Meet Alanna, Founder of The Latitude Project
---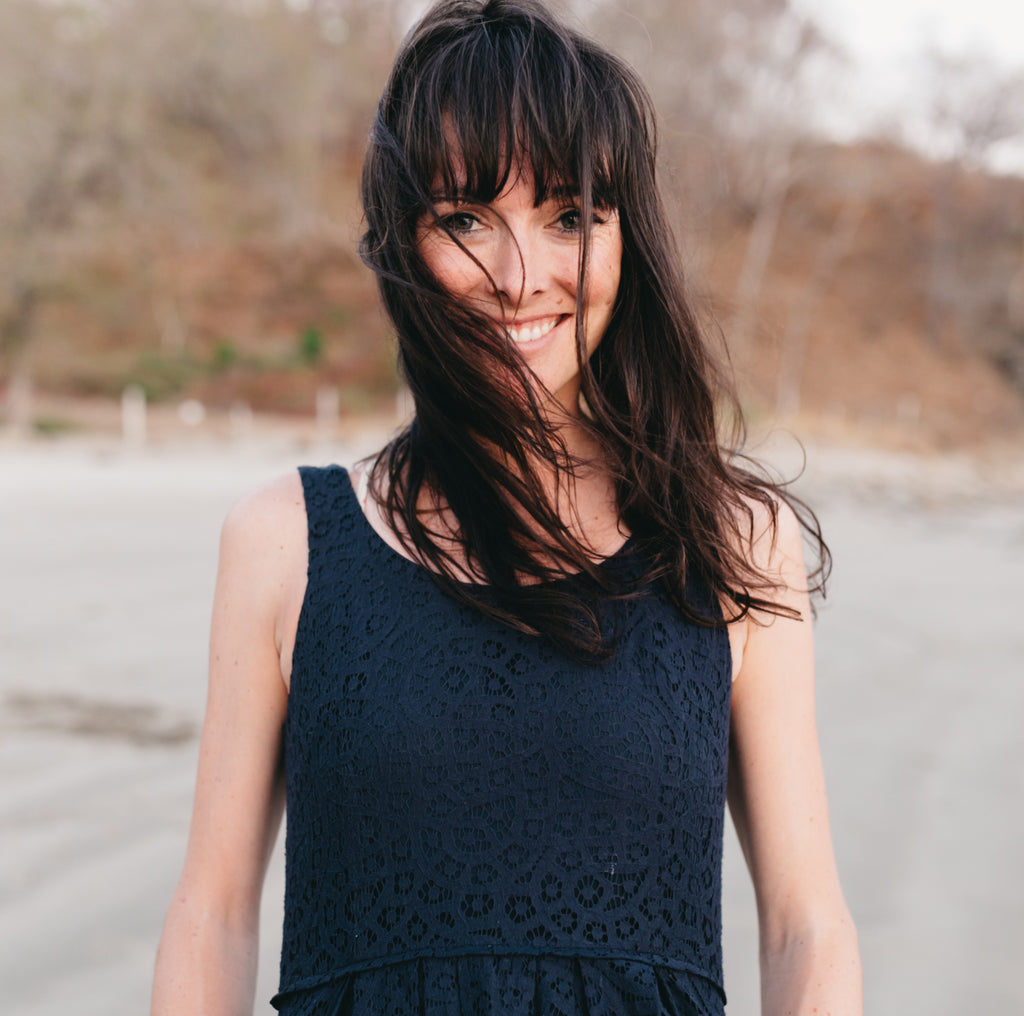 Here at Wyld, we celebrate beauty, but most of all, the most beautiful and truly worth celebrating, is the beauty of the human spirit. 
We had the privilege of being involved as in-kind donors with a global non-profit organization last year, The Latitude Project founded by sisters Alanna and Jenn Tynan. Their unique approach of developing uplifting partnerships that fuels positive change has attracted high profile donors to get involved, including actress Elizabeth Olsen, who is a Board of Director, and hosts its annual projects. This includes being on-ground in communities in need - building schools, water filtration systems, safe shelters and so much more.
We got 'Between the Sheets' with Alanna, big sister of the dynamic founding duo and got a peek at her mornings and what fuels her to achieve all of her impressive accomplishments.
The Quickies
Coffee/tea?
Coffee, if it's the good stuff… Earl Grey if it's not.
Silk & lace/cotton?
I want to say silk (just because it sounds sexy) but.. I'm 99% cotton.
Snoozer/bounce out-of-bedder
I love morning time.. so usually bouncing pretty quickly out of bed. 
Early Riser/night owl
Early riser unless I've had too much fun the night before. 
Books/Netflix
Little bit of both.
Q: What's the very first thing you do in the morning when you wake up?
A: Look out the window at the bald eagle that lives in the tree outside my window and think about whatever thoughts are waking up with me.
Q: What's the one thing that really gets you out of bed and excited to tackle the day?  
A: My espresso machine, a good record, and thoughts of how lucky I am to be able to be doing what I love. I guess that's three things…
Q: Picture your perfect breakfast scenario. Walk me through what you're eating and where you are.  
A: I'm with people I love, there is no rush, we are outside somewhere with a warm breeze. I am holding an Americano with a whole lot of steamed cream in it, there's a green smoothie there too (with no bananas), a flakey croissant is involved and cheesy eggs with a side of bottomless avocado.  I'm looking out at my trusty eagle, the ocean, the mountains, or people passing by.. depending on where I am.  
Q: Can you describe your morning routine? 
A: Recently I have been making a to-do list before I go to bed so that when I wake up, I don't feel like there is a rush to get to all the day's responsibilities. Knowing the list is there and that I'll get to it frees up some time for me in the morning. I always have a little "morning think" before getting out of bed, I guess it's my version of a meditation ritual. Try to drink a glass of lemon water before b-lining it to the espresso maker and Vitamix, and then do some form of exercise before eating something more hearty.
Can you share with glow-getters your top morning skincare rituals that you swear by?
Exercise, hydration and exfoliation.
What are your holy grail/must-have skincare products for the morning and why? 
Witch hazel, a natural lotion and now my beloved Wyld sponge… :)
What skincare tips do you have for bedtime so your skin is looking its best in the morning?
To be completely honest, I just try to remember to wash my face properly and moisturize : )
What's your top tip on being a morning person?
Create a morning ritual that excites you enough to jump out of bed for it every day.
What's your morning mantra or favourite quote?
I know this quote may seem a bit contradictory to the theme of self-care, but I love it and I think it's relevant because I believe one of the deepest and most reciprocal forms of self care and love is to truly care and love other people and other things, outside of ourselves. "Develop an interest in life as you see it; the people, things, literature, music - the world is so rich, simply throbbing with rich treasures, beautiful souls and interesting people. Forget yourself."
What's your top tip for practicing self-love? 
I am getting better at finding the sweet spot of when to "forget myself" and when to really put everything else on hold and do whatever it is that I long for in that moment… I'll get back to you on that as soon as I figure out the top tip :)
About Between the Sheets
Everyone's got a superpower, and sometimes we forget that our inner strength is at it's best when you start your day right. Between The Sheets covers those micro-moments of a woman's day. The aspects of our day that don't reach the limelight, but that we know are imperative in setting ourselves up for success. Each month, we'll get into bed with one kick-ass woman and we pillow talk about her habits, rituals and how they help her accomplish her goals.