Picking the Right Sunscreen - We Got You Covered
---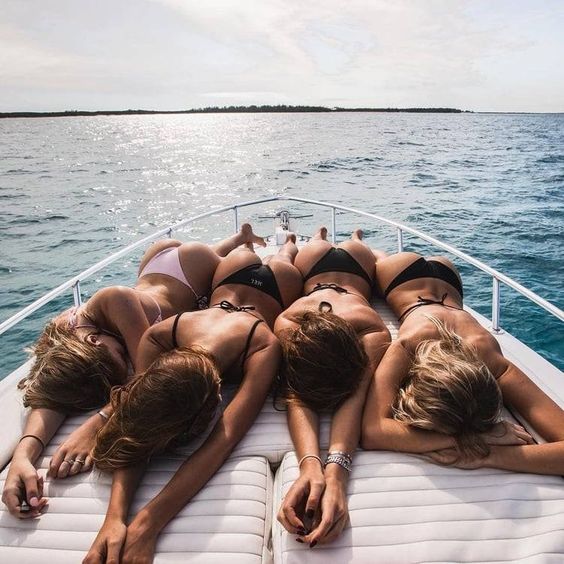 We've all heard it before, we're supposed to wear sunscreen every day, all day, come rain or shine. We know sun exposure can cause age spots, wrinkles, and even skin cancer yet we continue to leave SPF out of our daily beauty routine. We're all guilty of the common, "I don't burn, I tan" excuse, but no golden tan that will fade as fast as you can say summer fling, is worth a lifetime of leathery skin.
Daily sun protection is essential, but how do you fit it into your everyday routine? Yes, Every. Single. Day. Here's a quick low down on what you need to know about fitting sunscreen into your routine.
First, not all SPFs are created equal.
Most people don't realize that there are two types of UV rays, UVA and UVB, and you need to make sure you're protected from both.
So what's the difference between UVB and UVA rays?
UVB:  UVB rays burn the superficial layers of your skin and are directly responsible for sunburn and other visible changes to your skin's surface, (you have them to thank for those horror sunburned as a lobster stories) and they also contribute to skin cancer.
UVA: UVA penetrates more deeply, and is what helps us get that glowy tan, but the downside is that it is also what causes wrinkles and fine lines.
What type of sunscreen is right for me?
Mineral sunscreens contain active mineral ingredients, such as titanium dioxide or zinc oxide, which work by creating a barrier over your skin to block UV rays - it's like having a little umbrella over your face.
Chemical sunscreens contain ingredients, such as oxybenzone, octinoxate, octisalate and avobenzone, which work by absorbing the sun's rays.  
Ummm, so which should I choose?
The Environmental Working Group 2018 Guide to sunscreen has uncovered that oxybenzone, an ingredient commonly found in most commercial sunscreens, is harmful to both humans and the environment. It's known to cause skin allergies, be a hormone disruptor, and is also a killer of coral reefs. In fact, Hawaii recently banned the sale of octinoxate and oxybenzone in sunscreens to protect its ocean biodiversity.
So here at Wyld we're tossing out our toxic chemical sunblock. 
We recommend sticking to all natural sunscreens that are safe for the body and the environment and avoiding chemicals such as octinoxate , oxybenzone and homosalate.
Removing your sunscreen.  
One last thing Wyld ones before we send you off into the sun.  
Sunscreen, sweat, dirt, and summer heat can breed bacteria, leading to breakouts, so it's important to cleanse thoroughly at the end of the day. Use a gentle exfoliator like Wyld's bamboo charcoal sponges aka your Summer Skin's BFF. Infused with charcoal, it'll gently cleanse, remove dead skin, detoxify pores and zap bacteria at the same time. Remember to go easy on your skin and exfoliate gently, especially if it's feeling extra tender from too much fun in the sun.
So here's to having protected skin all summer long!