Getting the Glow with Vitamins
---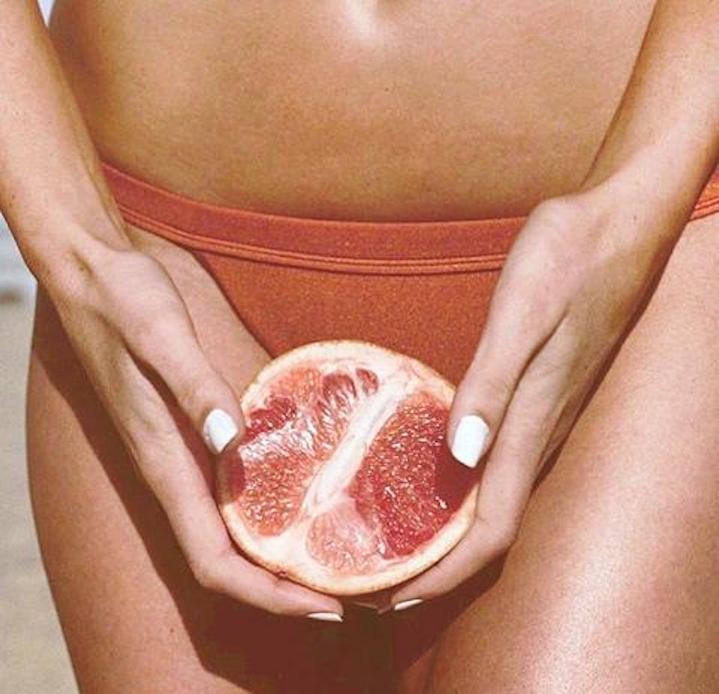 We've all been there. You wake up from what feels like 4 hours of sleep and look in the mirror: "Did I stay awake all night? Am I turning into an ancient Egyptian scroll?" No, dear creatures; this is what we call: "losing your glow". Luckily, we have some tips to follow if you'd like to recover that awake, fresh complexion (and your will to live through the day).
The Vitamin C Glow
Vitamin C improves collagen, promotes healthy skin and immune system plus it reduces inflammation, amongst other wonderful benefits.  Since our bodies do not produce Vitamin C naturally (ugh), consuming healthy products is definitely a crucial step to achieving this inside-out glow. Note, you do not need to take Vitamin C supplements if you keep a balanced diet, since you will get this "glow-getter" from the foods you consume.
The Top 10 foods that are high in this vitamin are: Guava, Green / Red Peppers, Orange, Kale, Kiwi, Broccoli, Brussel Sprouts, Grapefruit and Strawberries.  
Vitamins from the Outside In
Regular exfoliation helps the circulation of blood and of course, the removal of toxins and dead skin cells, which enables new skin to be regenerated and improve your complexion. Wyld sponges are not only all-natural and pH balanced, but are also loaded with vitamins (A, E, D, B1, B2, B6, B12, and C) and minerals to ensure you achieve the soft, glowy skin we've been talking about - from the outside in. Just don't forget to moisturize and voila: no highlighter needed!
Magnesium Slumber
Magnesium has many wonderful benefits when soaked through the skin, including reducing stress, improve skin hydration, enhance skin barrier function and even help with eczema and psoriasis. Just add some magnesium chloride flakes (not to be mistaken with epsom salts) to your bath and let your body soak it all in. A DIY magnesium oil (or magic sleeping potion), is also easy to make: Mix magnesium flakes with some warm distilled water, put into a spray bottle and spray some at the bottom of your foot before bed for a deep relaxing slumber. 
Remember that sleep is very much a crucial part to coming full-circle to ensure your "glow" stays on. Catching the set 7, 8 hours recommended can do wonders for your skin and your health. If you keep up with these tips, you'll wake up every morning as fresh as the nectarine you refuse to peel in the mornings!