Exfoliation: Doin it, Doin it, Doin it Well
---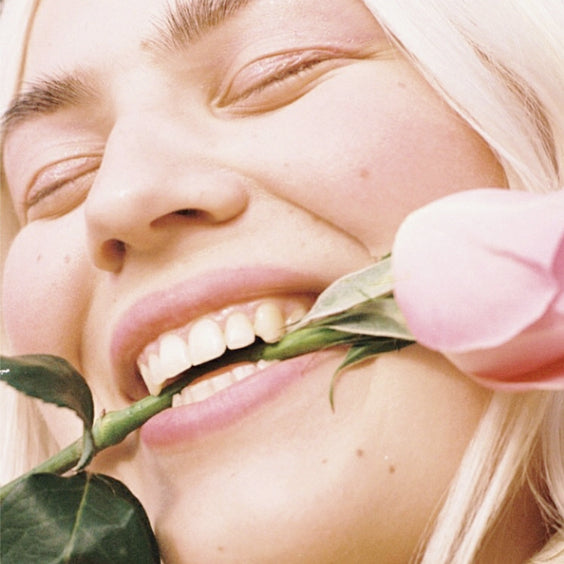 "Out with the old, and in with the new", says the Fresh Prince, and we tend to agree. Following these wise words, this will be the first post of a new series that's devoted to our favourite sloughing activity - exfoliation - because we believe the foundation of healthy skin is getting rid of dead skin to reveal fresh new baby skin.
For this first post, we're going to answer the age old question - "Should I exfoliate?" And the answer is a resounding YES! If you knew you had smooth as a baby's bottom skin buried under there, wouldn't you want to exfoliate? Exfoliation for all skin types, whether you have normal, dry, sensitive or oily skin, is equally important, and below are some reasons why and how to do the 'dirty' for your skin type.
Go to Babe Island, not Dullsville.
Our skin sheds itself naturally, but as we age (gracefully), the speed of cell regeneration slows down, the dead skin sticks around for much longer than welcomed, making your skin look dull. Exfoliating will slay these deathly suckers away to reveal brand new, even-toned skin, and clearing the barrier for moisturizers and serums to penetrate and drench your skin. Result: Less products wasted, mo money for champagne. Win win.
Get Fine without Fine Lines
If you squint or furrow your brow and you see fine lines, then babe you're dehydrated. Put down the booze and drink some water, stat. Then to reduce the look of fine lines and wrinkles, exfoliate so dirt is not lodged in your fine lines, exacerbating the look of them. The longer you leave the build-up lodged in your fine lines, the more obvious they'll become over time. Think of exfoliating like a LTR (that's long term relationship) vs a one night stand; you may not see it's worth immediately, but you'll reap the rewards in the long haul. So keep at it!
Problem Skin, No Problem.
Just because you have eczema, rosacea, dermatitis skin conditions, does not mean you can't join the exfoliation party. The key is in very gentle exfoliation in slow, circular motions, avoiding the inflamed or ultra-sensitive bits. With exfoliation, a little goes a long way, so don't overdo it. Be gentle and avoid chemical exfoliation. Treat your skin like you'd treat your baby's skin to keep it looking like babe-ly skin.
Break Out on the Dance Floor, Not Yo Face
Exfoliation prevents the gruesome concoction of dead skin, dirt and excess oil/sebum from accumulating and clogging your pores that blackheads, pimples, whiteheads and acne feeds on. If your skin is as slick as a BP oil spill, exfoliating is one of the most important skincare step; ocus on the t-zone and avoid broken skin when exfoliating, and be extremely gentle on acne-prone skin.
Flow like Flo-rida
Massaging your face regularly with a gentle sponge-like Wyld with a bit of pressure in slow circular motions, will get your blood flowing, reduce swelling and puffiness. Not only is a face massage a relaxing ritual, a face massage detoxifies by flushing out toxins through the lymph nodes, giving the glow, and keeping pores clean and clear.
As you can tell, exfoliation does a lot of things. But what doesn't it do? It doesn't get rid of the blemishes that has already appeared, think prevention, not cure. Just like transitioning to a healthy diet, you won't see the difference in your body right after eating a salad. Exfoliating regularly as part of a cleansing routine and healthy diet will prevent blemishes from occurring and promote healthy skin in the long run.
P.S Exfoliation does many things, but it does not remove freckles, sun spots, and other imperfections that make us human. Embrace them Wyld thing!
Happy Scrubbing X