5 Top Herbal Remedies to Boost Your Immunity
---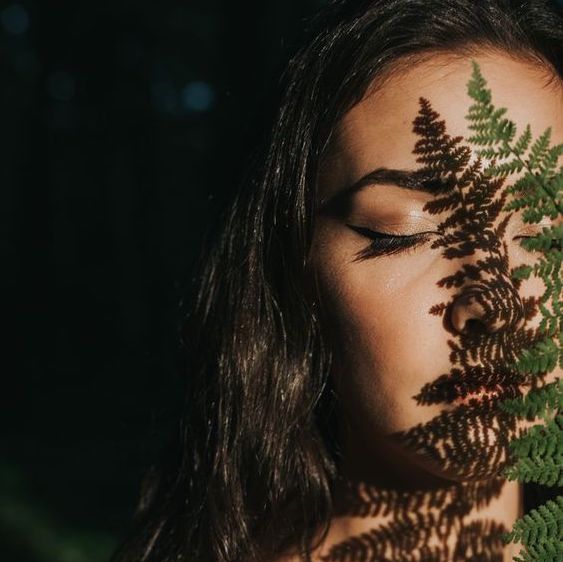 We believe boosting our immune system is super important. It is our critical defence system that protects us from all types of pesky bugs, such as bacteria, viruses and fungus. Albeit critical, it is also a magical system that allows our external environment to interact with our internal environment. Sometimes our internal environment is out of balance, for instance when you lack sleep, eat too much sugar, drink too much alcohol, and work long hours without proper rest.
How can we boost our immune system?
First, we can give ourselves permission to take care of ourselves. This means eating healthy meals, getting lots of rest and taking time to slow down. Second, we can use the beautiful herbs and remedies mother nature gave us to support and strengthen our immune system. 
Here are 5 Herbs to Strengthen and Support your Immune System
Black Elderberry, aka Sambucas Nigra
Hippocrates, the father of medicine, often referred to elderberry as his "medicine chest." He called it this because it works on any condition; cough, cold, runny nose, fever etc. It has strong antiviral action due to its secret ingredient called sambucol extract. This extract binds to the spikes on the outside of a virus, and makes the virus stop working by preventing its spikes from attaching to our cells. Eeek! Elderberry comes to the rescue! It has even been shown to reduce flu symptom severity (how bad you feel) and your number of sick days.
This herb can be used as a cough syrup at the first sign of a tingling cough or sore throat. You could also enjoy it as a tea or tincture too. If you have the flu, using it as a herbal tincture blend with some other herbs mentioned in this article, like echinacea and goldenseal would give you a powerful immune system boost.
Garlic
For thousands of years people have been praising garlic's medicinal properties. If you can get past its strong smell, it is truly a magical herb known to be a triple threat. It has anti-bacterial, antiviral, and antifungal properties, which means it fights off all the bad guys: bacteria, fungus and viruses.
Its two powerful compounds are allicin and alliin. These compounds work to treat tummy upsets, stomach flu and even yeast infections, while simultaneously working on your respiratory system.  Did you know that its volatile oil is largely excreted via the lungs, making garlic one of the best herbs for your respiratory tract? It's especially good for those of you with recurring colds, flus or bronchitis. Garlic will also help build your natural bacteria flora in your gut. This is great news, as 70% of your immune system is found in your gut!
We recommend having raw garlic daily. One sneaky remedy we have is to crush a clove of garlic and put it into a shot glass with warm water, lemon juice, a pinch of cayenne pepper and some raw honey.  Now that is one strong immune boosting elixir. Woohoo! Of course, if you aren't up to the raw garlic then feel free to cook it or add it to an herbal tincture blend.
Goldenseal
Goldenseal is called the king of the mucous membranes. The mucous membranes are a protective lining found in your mouth, throat, stomach, and go all the way down to your anal canal. It is the first protective layer against foreign invaders and can even secrete mucous to stop bugs. For instance, when you get a cold due to a pesky virus and your throat feels sore and inflamed, it's actually the mucous membrane lining that is inflamed. Goldenseal soothes the lining and will kill any bacteria or viruses on contact. It works wonders on colds, coughs, and sore throats, and gives you fast relief from nasal congestion. It is so versatile it can even be used for shingles, herpes, and cold sores topically.
We suggest using this herb as a tea to prevent getting a cold or sore throat during the winter months. If you actually get a cold and/or flu, you may consider picking up an herbal tincture blend made with goldenseal for some stronger bug killing action.
Echinacea Purpurea
Echinacea is the #1 herb for getting rid of infections, but will also prevent infections too. It has many species, E. angustifolia, E. pallida and E. purpurea. Both E. purpurea and E. angustifolia are known specifically for their ability to stop colds and reduce the number of sick days. Echinacea's secret ingredient is called an echinacoside; 6 mg of this is equivalent to 1 unit of penicillin. It loves the upper respiratory tract tissues, so it's excellent for treating sinusitis, sore throats, colds, tonsillitis, and gingivitis.
Most herbs are widely safe but we never know what we may be allergic to. We recommend putting a small amount on the lips and seeing how you react. If the lips swell or start to itch, then you have your answer - stay away from it.
As a preventative measure, we suggest taking echinacea lozenges or enjoy it as a tea. If you prefer tea, steep it for 10 minutes with a lid; this keeps all the precious oils in the water as you drink it. Otherwise, you can make a herbal remedy blend with other herbs from this article. If you work with people or kids it's a good idea to be on a preventative daily dose for the next 3 months; take a low dose of 5-7 ml/day.
Andrographis
Andrographis is called the King of the Bitters. It helps all of your digestive juices flow by helping the body secret stomach acid and bile acids, and will overall improve your digestion and keep you regular. Along with its digestive benefits, it also boosts your immunity and can fight off bacteria, fungus and viruses. Its tiny bitter compounds called andrographolides are what makes it so powerful. You can use it to get relief for your sore throat, swollen glands, or even those terrible colds with thick yellow or green mucus. Ewww!  
We recommend using this herb in a herbal tincture along with Echinacea. Use 5 ml a day to keep you from getting sick.
We hope this helps you, and know that prevention is better than cure, so let's keep ourselves happy, healthy and strong. 
Disclaimer: This blog is for general information only, it does not replace professional medical assessment, diagnosis and treatment by a practitioner. If you have symptoms, and they are getting worse, please go to see your ND, MD, or walk in clinic for assistance. Further, most herbs are safe but some pending your medication or allergies may cause an adverse reaction.
Medical Herbalism, The science and practice of herbal medicine by: David Hoffmann
https://oand.org/uncategory/top-ten-natural-anti-viral-agents/
https://wa.kaiserpermanente.org/kbase/topic.jhtml?docId=hn-2037007
https://www.nhpassist.com/herbals/andrographis
https://www.nhpassist.com/herbals/goldenseal
Medical Botany: Plants Affecting Human Health by Walter H. Lewis, Memory P. F. Elvin-Lewis