5 Tips to Spice Up Your Skincare Routine for Fall
---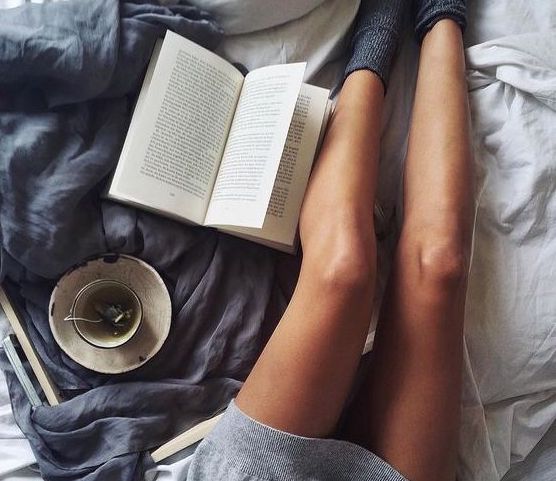 It's after Labor Day weekend and that means that Summer is almost over. We're with you – we're already missing those summer feels on our skin, but it's not all bad because September means Pumpkin Spice Lattes, cozy sweaters and mulled wine are back in SZN.
Did you know that Fall is the most important season to give your skin that extra TLC? That's because, the better you care for your skin in Fall, the better your skin will fare before the chill fills the air. It's kind of like training for a marathon - taking the time out to build your skin's resilience before Winter hits. Make this Autumn season a good time as any to start cutting out the chems just like that stale Summer fling, and recharge your skin with some natural goodness (your skin will thank you). So grab your cozy sweater and a couple of pumpkin pie scented candles going, because we've got you covered with tips on how to keep your skin feeling fresh and rejuvenated for Autumn.
Moisture Supercharge
As the temperature drops, the effect can start showing on our delicate skin. Cold air can actually remove the skin's usual moisture level, leaving it feeling dry and even irritated. Major buzzkill. We recommend a thicker water-based moisturizer/serum than the one you've been using for Summer, and add in a lightweight balm to hydrate and seal in that much-needed moisture. A quick tip: Once you layer on a balm, put a warm wet cloth on your face and let the steam help the balm penetrate into your skin. Voila. Soft, supple skin. 
Hydration Hack-a-thon
Did you know that your body is made up of roughly 60% water? That means keeping the skin feeling fresh is a process that works from the inside out! The struggle to stay hydrated is real, and our hack is to grab a big, novelty sized reusable water bottle and drink away. At Wyld, we're into cute bottles with straws (we feel sipping from a straw makes you want to drink more. But that's just us). Don't hold back small bladdered people, because the more you're using the washroom, the better! Drinking water flushes out toxins and keeps your skin hydrated. If you find that you keep forgetting about your trusty bottle, there are plenty of daily tracker apps out there to remind you to get those extra litres in! So drink up babes!
Scrub a-Dub Dub
Our skin goes through just as much of a change as the trees do during Fall-time. As the seasons change, dead skin cells pile on top of each other and cling to the surface of your skin. Excess dead skin cells can leave your skin feeling rough, which can lead to visible dullness and flakiness on your face. Fret not! Picking up an exfoliator and getting into the habit of regularly exfoliating will keep your skin looking dewy and glowy.
Zapping Breakouts
With the seasons changing so quickly, it's easy for our skin to be caught off guard. If you have temperamental skin, even the occasional irritated spot or blemish is enough to throw off your A-game. For the days when you need some extra spot treatment, we recommend dabbing troubled spots with some witch hazel, and mask once a week with a charcoal-based mask (zaps bacteria, detoxifies and absorb excess oil) or a gentle clay-based mask (similar deal as the charcoal, but also loaded with tons of healthy minerals), all of which are natural and effective ways to clarify your skin and nip breakouts in the bud.
Oil Up
The last thing you want is lathering on oils that will clog your pores, causing breakouts. But not oils are created equal, some are more suited for your body, than on your face. A quick google will bring up comedogenic ratings of each oil and the skin types they are best suited for. But take these as a rough guide as everyone's skin is unique and will react differently to different ingredients. Each have different properties so try different kinds to find the right fit for you. Lately we've been into grapeseed oil, baobab oil and prickly pear oil. Trial and error is the name of the game when finding the one that suits your skin, but a good rule of thumb is to go for certified organic, unrefined and cold pressed options.