5 Single-Use Beauty Products to Break Up With Now
---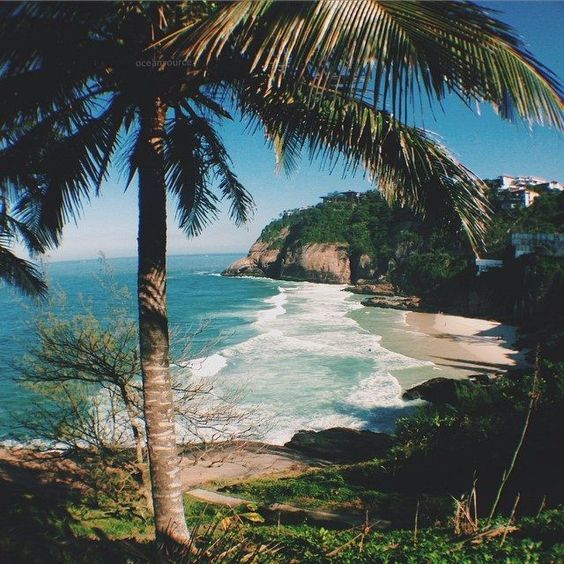 I'm always one for making my beauty routine quick and easy, especially in the summer months when it becomes so hot that even the effort of swiping on a brow gel becomes exhausting. That being said, I'm constantly looking for ways to keep my skincare routine hassle-free, without compromising my goal to always be mindful of my effects on the environment. And while single-use beauty products are great in terms of ease and simplicity, their effects on the environment is disastrous. Plus, these products are usually unnecessary for a top-notch skincare routine and can add up to be quite expensive every time you have to refill your single-use beauty stash.
While I'm partial to purchasing products without plastic or styrofoam packaging, sometimes it's difficult to keep up with all the items that are harming our planet at an alarmingly fast rate. Luckily, I've rounded up some of the most detrimental products for our environment and our wallets, so you know just what to avoid in the beauty aisles. For the ultimate clean beauty routine, these are the 5 single-use products you should ditch. 
Makeup Remover Wipes: It takes years for single-use makeup wipes to break down in landfills, as most are not made from biodegradable ingredients. And people might think that flushing them down the toilet may be a better option than having them pile up in trash bins, but do not (I repeat: do NOT) flush these guys. It only makes their journey to the landfill longer and more wasteful, because they become clogged and the workers at water treatment facilities have to fish them out and then dispose of them. Your best bet is to invest in a high quality, organic face towel to wipe off your makeup. Reusable towels can be thrown in the wash and used over and over again, while your lashes will be free of that waterproof mascara in the same amount of time, I promise. 
Anti-Frizz Hair Sheets: Frizzy hair is. The. Worst. That's why I've started popping in a few hair sheets into my day bag, as one swipe over your scalp will tame just about any stubborn frizz you have. However, these single-use sheets can be harmful to our planet, as these blotting papers can build up in our trash cans and landfills. Instead, try ones that are formulated with biodegradable ingredients like hemp, and you'll be sure to take control of your frizz and your carbon footprint simultaneously. 
Cotton Rounds: Similar to makeup remover wipes, these guys are used primarily to wipe off dirt and leftover makeup during your nighttime skincare routine. And while you might think that because the cotton plant can't be dangerous to the environment if it grows from the ground, you should know that cotton farming can be quite harmful to the environment if the cotton is not organically sourced. Organic cotton farming ensures that the soil remains fertile and agriculturally diverse during the growth process, and it uses way less water than the traditional method of cotton farming. Look for organic cotton round brands and reusable pads on the market; they are perfect for those trying to become more environmentally mindful but don't want to sacrifice your 12-step skincare routine. 
Cotton swabs: Although the creators of Q-tips have recently swapped the plastic covering to paper, there's still enough plastic swabs out there to make the effects insanely detrimental to our oceans. There are simple alternatives, like swabs made from paper or bamboo, but it might be best to just ditch these ear swabs altogether. We did it with plastic straws, let's add cotton swabs to the infamous "do not use" list. Similar to plastic straws, cotton swabs can become lodged in turtles' noses, which is a scary thought for our wildlife and just downright horrible.  
Sheet Masks: Don't get me wrong, I love a good sheet mask as much as the next beauty guru, but the effects these single-use sheets have on our reefs are far from glam. The biggest issue with our sheet mask obsession is the packaging itself. Because most sheet masks come in single-use packaging (despite us buying six separate masks at a time like the skincare-obsessives we are), we dispose of a ton of this plastic that's usually quite wasteful. Plus, if the sheet mask itself isn't comprised of biodegradable ingredients, that's another add-on to your carbon footprint. To make sure you minimize your waste, either purchase sheet masks with biodegradable sheets and packaging, or simply stick to masks and formulas that promise months and months of use. 
An easy summer skincare routine and one that's environmentally conscious doesn't have to be mutually exclusive. Even if you're like me, and you're trying to minimize your 12-step routine to a quick rinse-and-repeat this summer, you can still actively purchase products that are eco-friendly and won't break the bank. Let's make a vow to be kind to our planet, no matter the season. Mother nature (and our wallets!) will thank us.