Mush Love Gift Set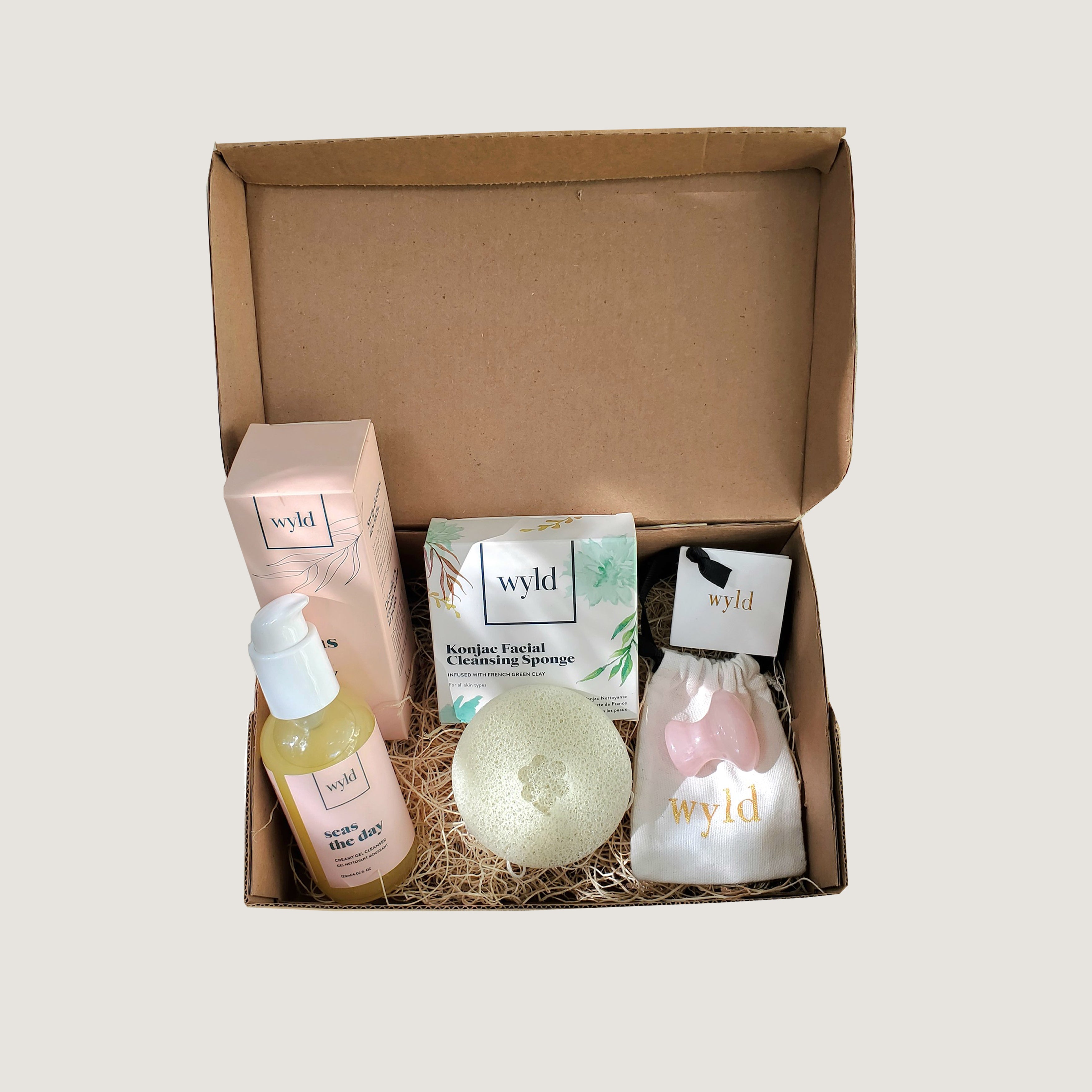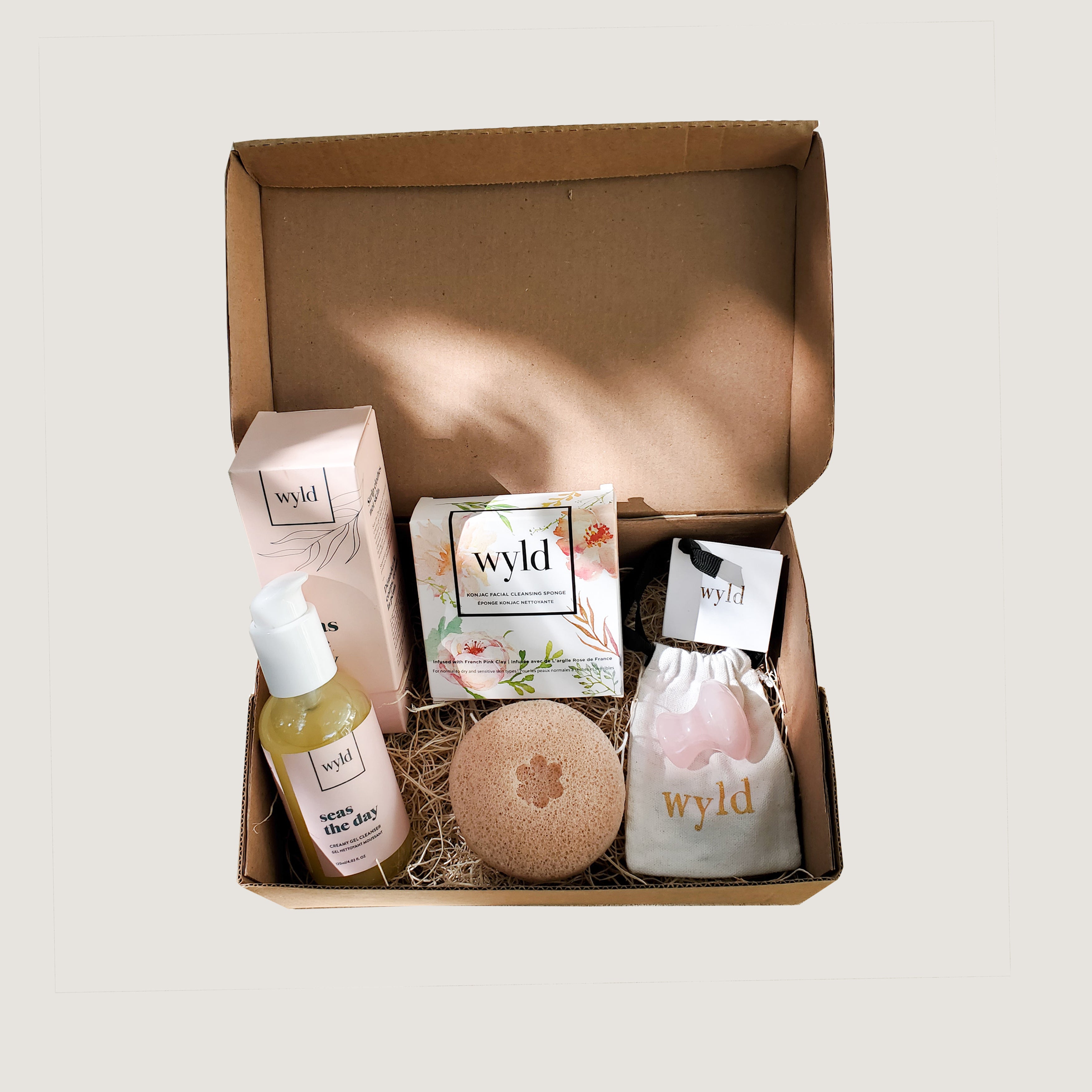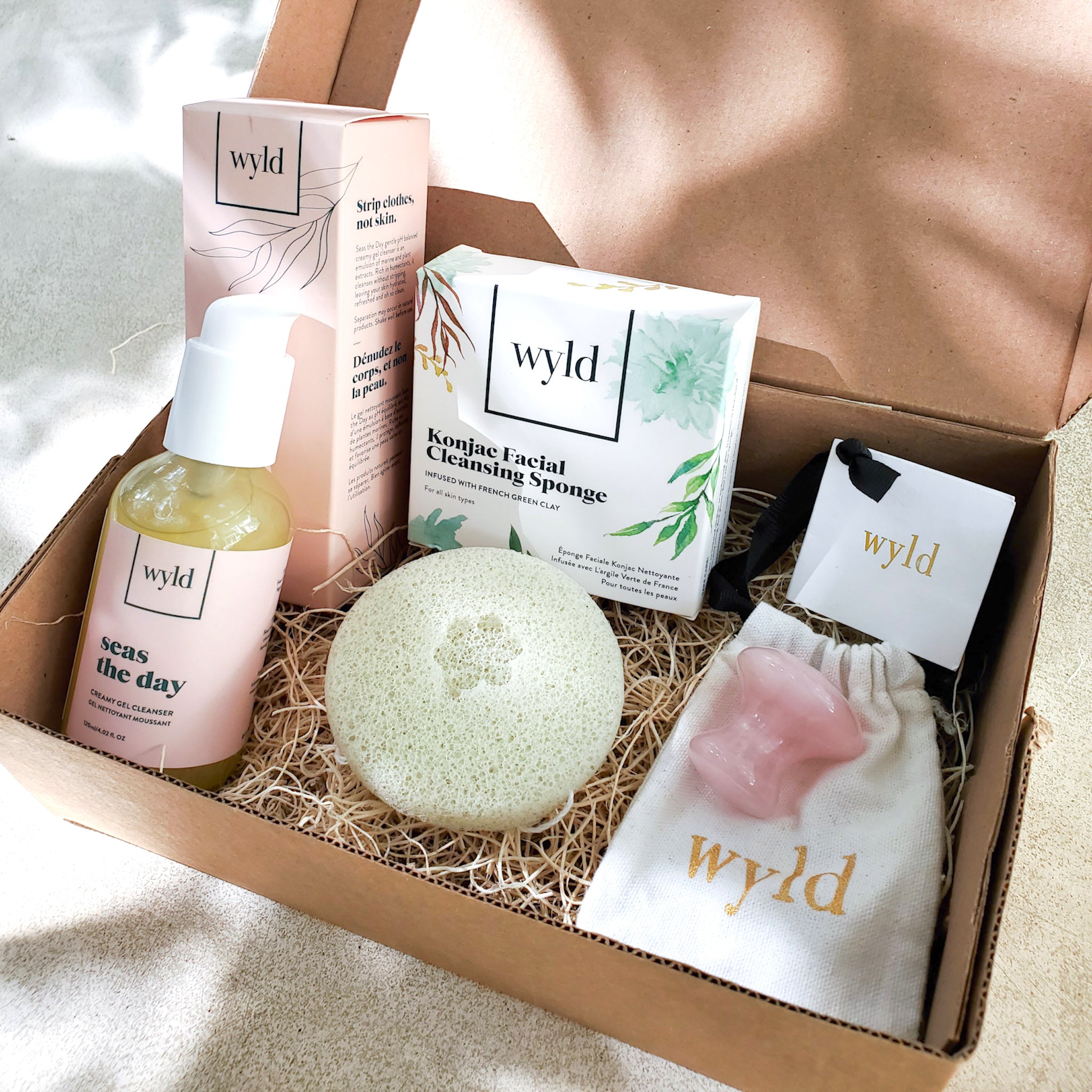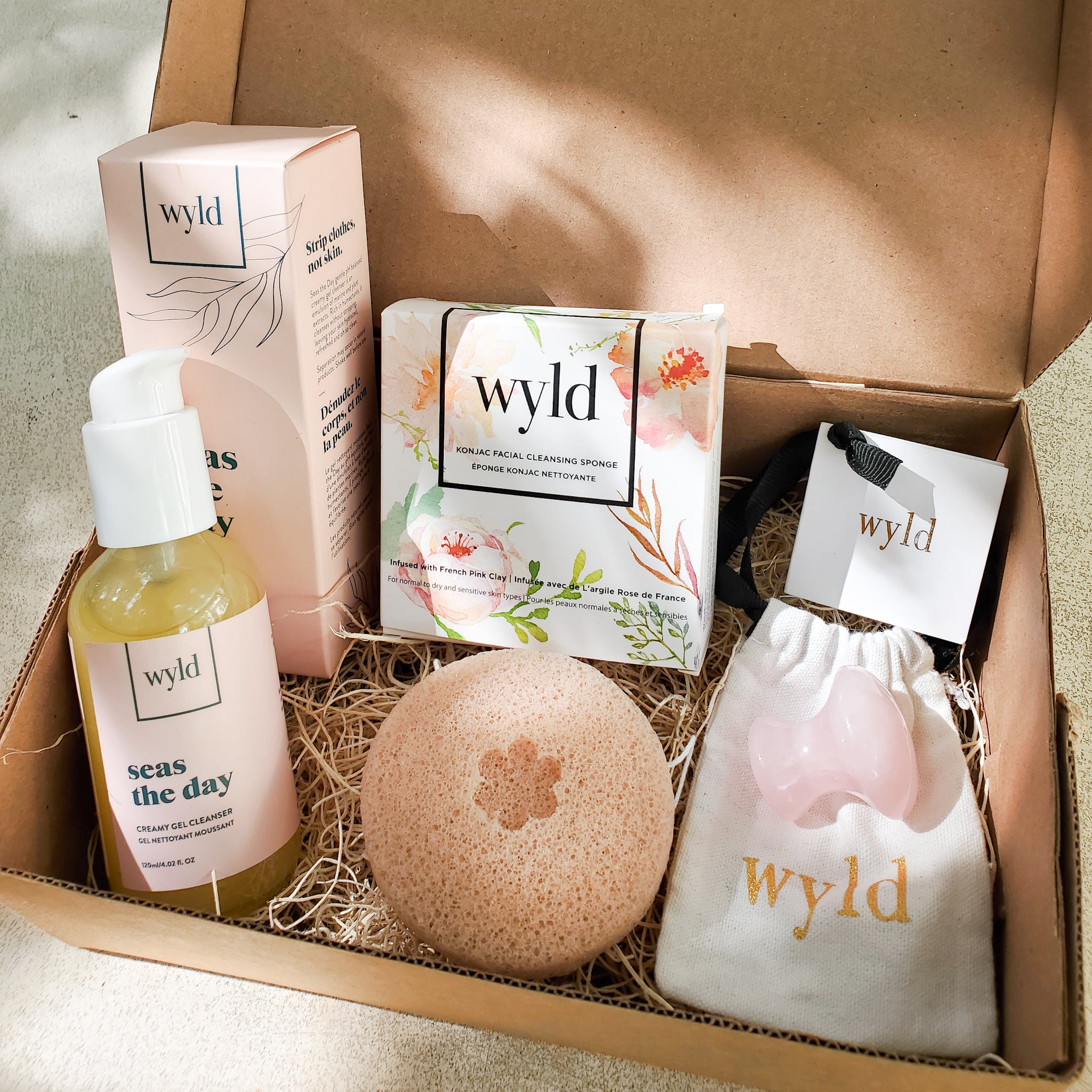 This variant is currently sold out
All skin types
Unwrap the magic of wellbeing and share the joy of a vibrant, healthy and happy skin for your special someone (or treat yourself, we don't judge ;)) with our holiday treat package. This merry bundle will please your nearest and dearest. Grab it now and sprinkle some savings on our value-packed gift set. Because health and happiness are the best gift of all. 
What's inside:
1 x Seas the Day Creamy Gel Cleanser · 120ml/4.02 fl. oz.
1 x Mushroom Rose Quartz Gua Sha 
1 x French Pink Clay or 1 x French Green Clay Facial sponges.
*Choose your konjac facial sponge type from the drop down menu above.
All our gift sets ship in plastic free packaging. 
What to love:
Seas the Day Cleanser: This dreamy creamy gelly cleanser is an emulsion of nourishing plant oils and marine plant extracts like Camellia oil, Watermelon and Seaweed. Deeply cleanses, hydrates, and protects without stripping skin of healthy protective oils.
French Pink Clay Konjac Sponge: Deeply purifying, but gentle enough for normal, sensitive and dryer skin types. French Pink Clay nourishes your skin as you cleanse, leaving you with smooth, plumped, and brightened skin. 
French Green Clay Konjac Sponge: Enjoy a deeply satisfying cleanse your face will love with our bestselling our pure mineral-rich French Green Clay baked into the fibres of each sponge. 
Mushroom Rose Quartz Gua Sha: Exquisitely crafted using 100% premium grade Rose Quartz crystal, this Gua Sha provides endless health and skincare benefits rooted in the ancient wisdom of Traditional Chinese Medicine (TCM). Experience a luminous, lit-from-within glow, revitalizing and rejuvenating skin, giving you a natural face lift. 
Step 1: Rinse and wet sponge with some lukewarm water till soft. 
Step 2: Apply one to two pumps of Seas the Day cleanser to sponge. 
Step 3: Massage onto skin in circular motions. 
Step 4: Rinse and pat dry skin. 
Step 5: Rinse sponge after use, gently squeeze out excess water. Hang in a well ventilated area to dry.
Step 6: Massage Mushroom over cleansed face with some serum, moisturizer or oil. 
French Pink Clay Konjac Sponge: Konjac root fibre, French pink clay
French Green Clay Sponge: Konjac root fibre, French green clay.
Seas the Day Cleanser: Camellia Oil, Moringa Seed Extracts, Marine Plant Extracts, Watermelon Extract, Hibiscus Extract, Betaine
Mushroom Rose Quartz Gua Sha: 100% high quality grade Rose Quartz. 
Aqua, Glycerin, Decyl Glucoside, Ethylhexyl Olivate, *Camellia Oleifera Seed Oil, Sorbitan Oleate Decylglucoside Crosspolymer, Betaine, Sodium PCA, Coco-Glucoside, Glyceryl Oleate, Hippophae Rhamnoides (Sea Buckthorn) Fruit Oil, *Hibiscus Rosa-Sinensis Flower Extract, Citrullus Lanatus (Watermelon) Fruit Extract, *Moringa Oleifera Seed Extract, Algin, Astaxanthin, Sodium Levulinate, Sodium Anisate, Pentylene Glycol, Citrus Aurantium Dulcis (Orange) Peel Oil, Citric Acid
*Organic/Organique
**All ingredients are plant-based/Tous les ingrédients sont à base de plantes.
***Due to the nature of our all-natural botanical ingredients, the color of each product may lighten over time.
Shipping
Fast Expedited Shipping - we ship within 1-2 business days.
FREE shipping for orders above $59.
Hassle-free Returns
14-day Love it or Leave it Guarantee.
If you are not completely satisfied with your purchase, return it hassle-free. See our FAQ page for details.