Body Temple Set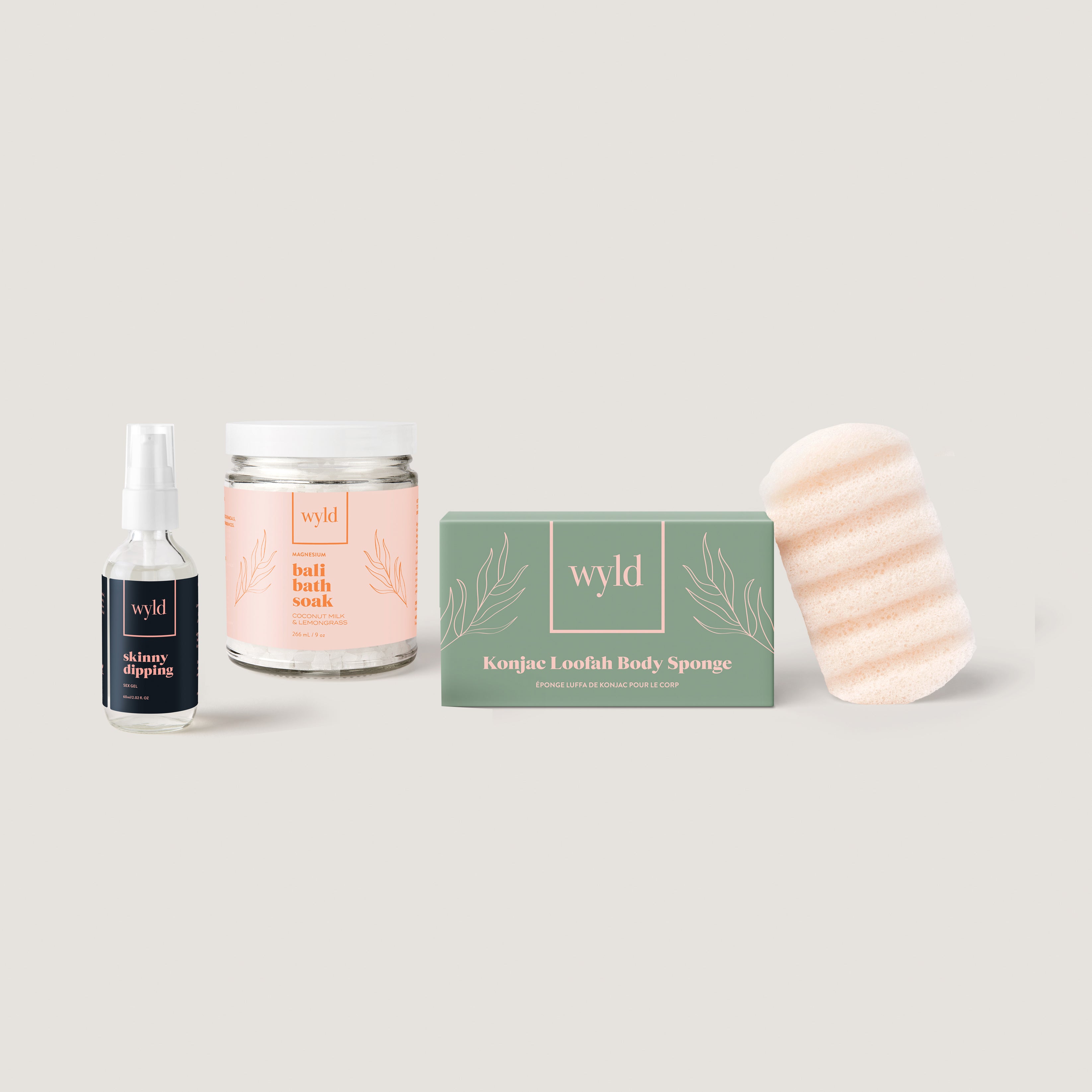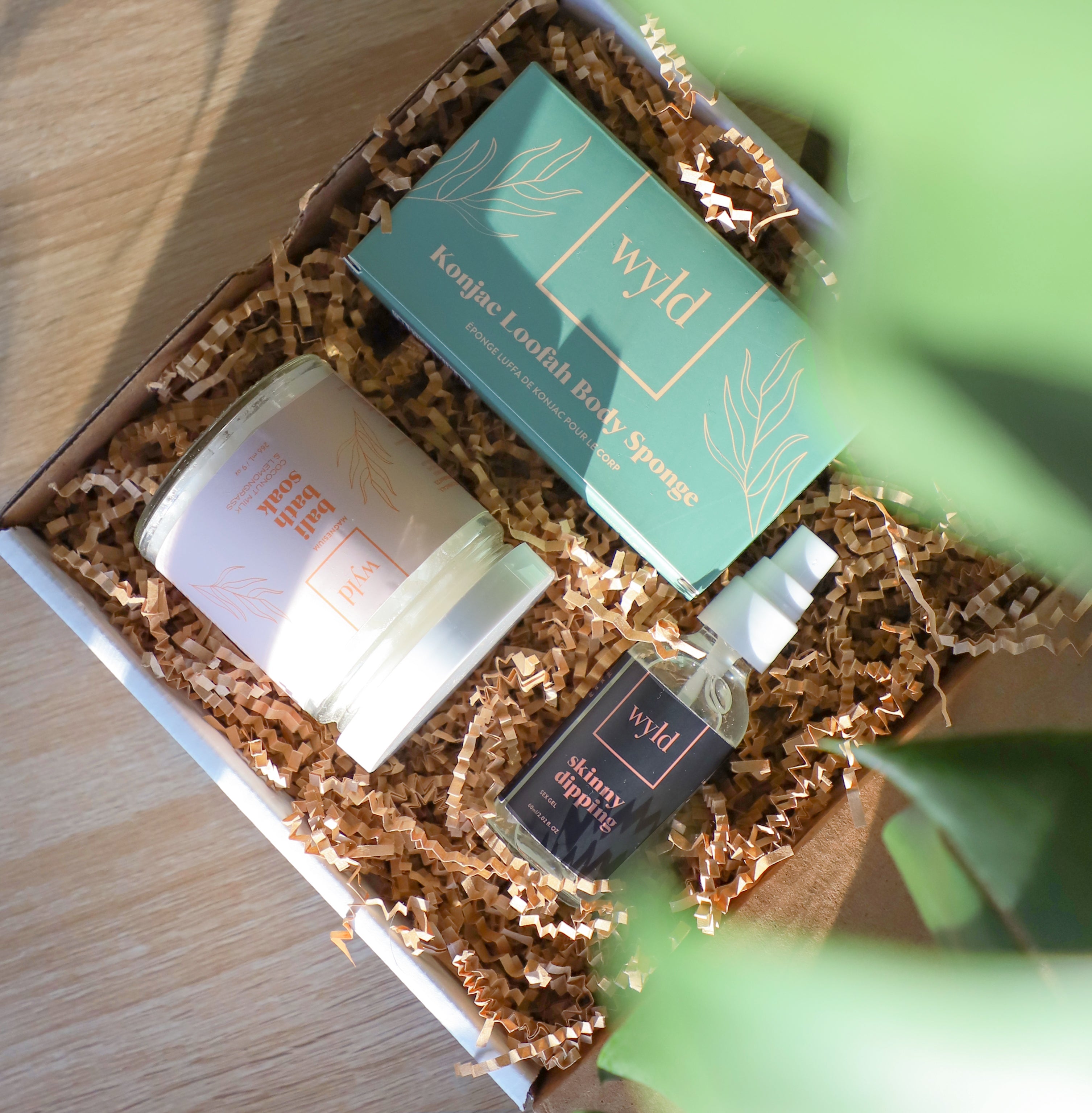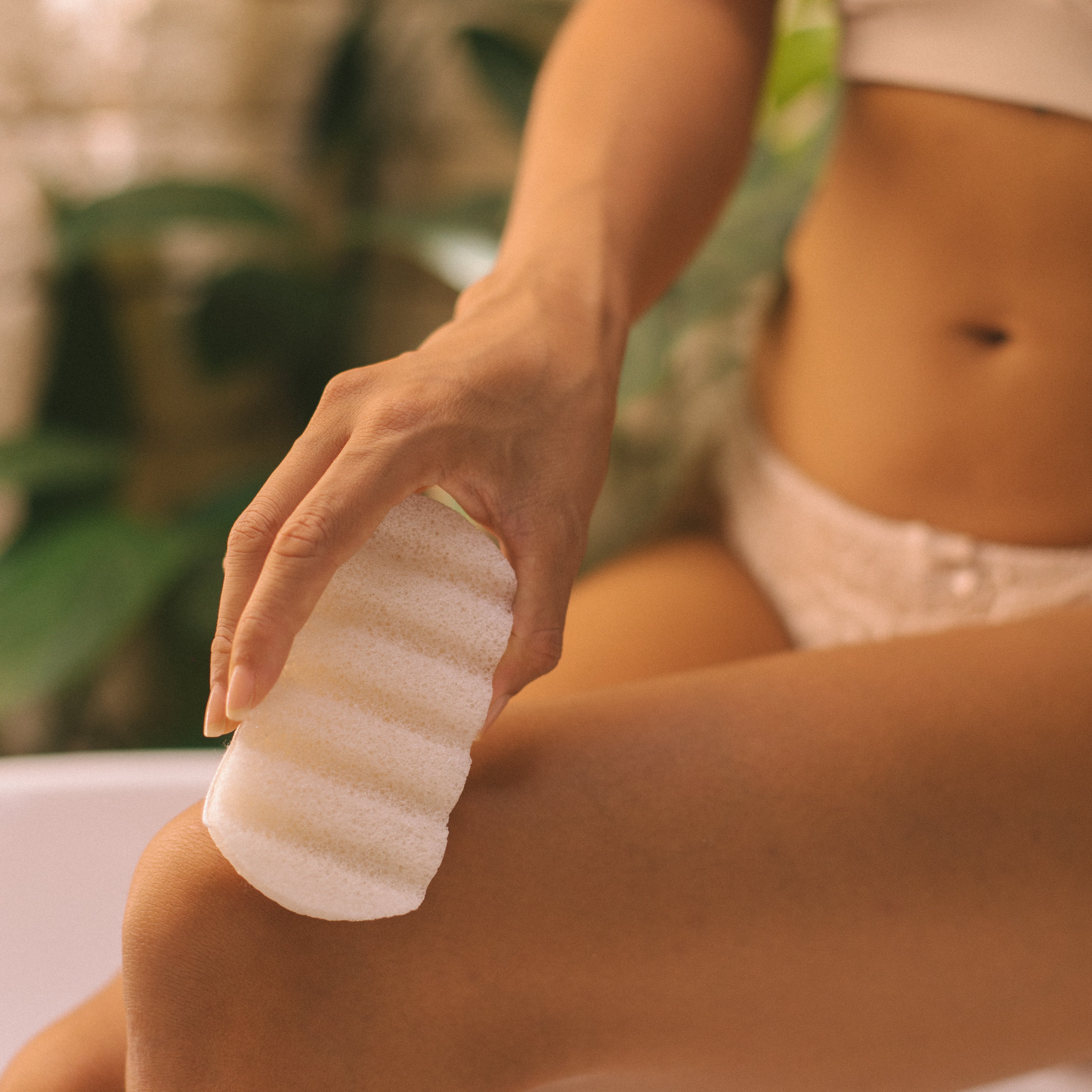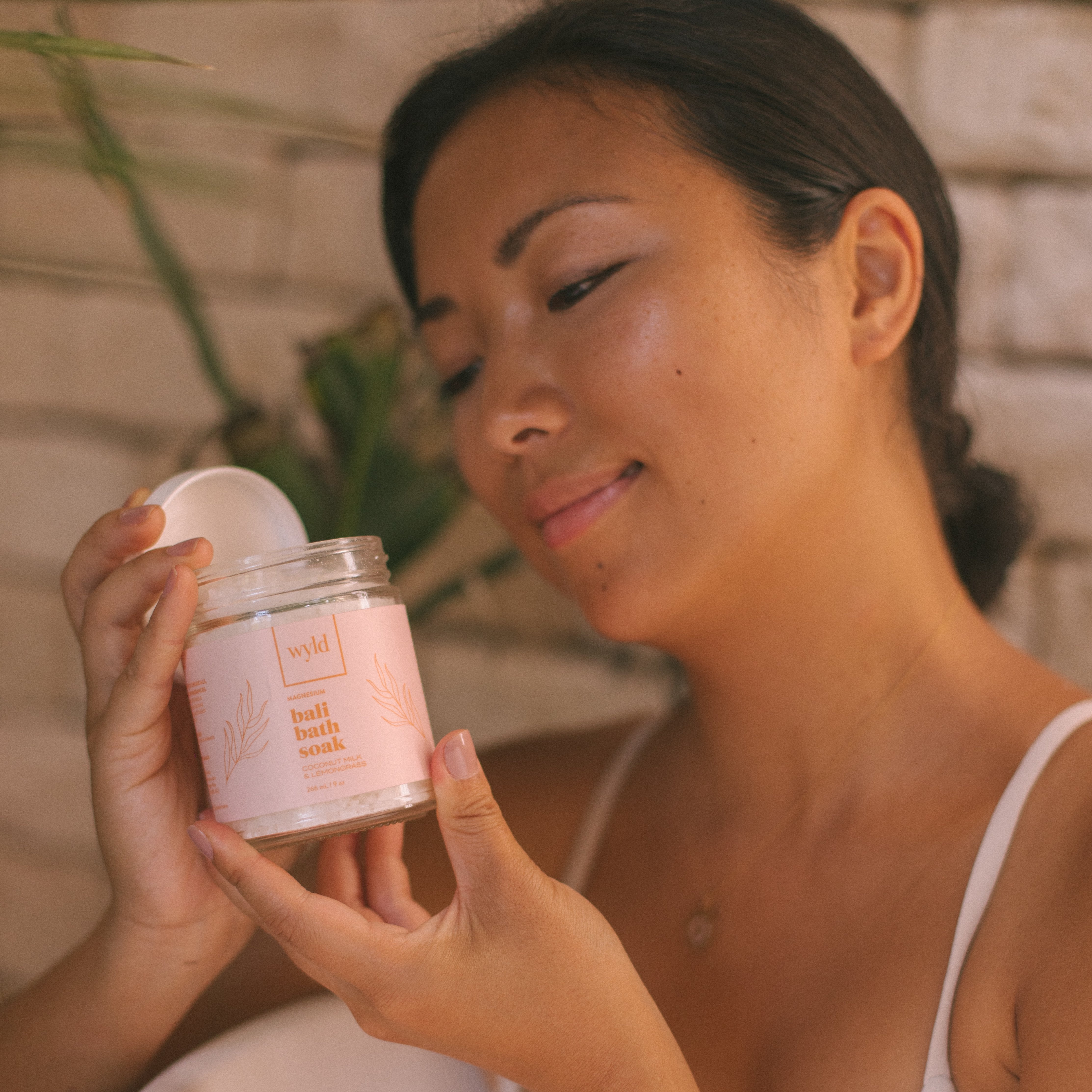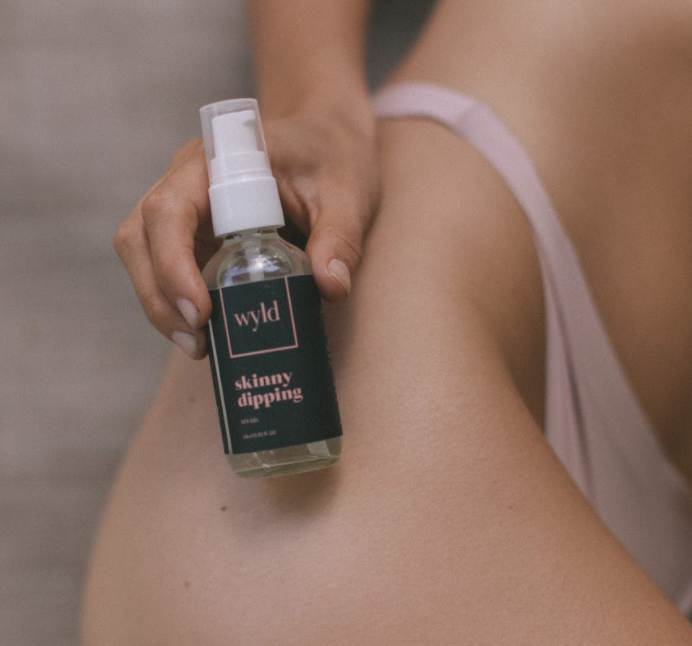 This product is currently sold out.
All skin types
Pamper your body and explore your sensuality with Wyld's body essentials set. Whether it's beneath the sheets or unwinding in the tub, treat your body temple, fill yourself with pleasure, keep your skin soft and sexy with the essentials. Enjoy solo or with partner(s). 
What's inside:
1 x Magnesium Bali Bath Soak (Coconut Milk & Lemongrass) · 9oz | 255g glass jar
1 x Skinny Dipping Sex Gel 60ml/2.02 oz
1 x Konjac Loofah Body Sponge
What to love:
Magnesium Bali Bath Soak: Magnesium is a vital micronutrient our body needs to function and thrive. Many of us are magnesium deficient (research says about 40-90% of us are!), and the optimal way to replenish this essential mineral is through our skin. Soaking in this Magnesium-rich coconut milk bath is the ultimate indulgent experience for the mind, body, and skin. 
Skinny Dipping Sex Gel: A luxurious, water-based lubricant formulated without nasty ingredients. Made with pleasure in mind, it has added hydration properties that are gentle on sensitive bits, and give you that extra slip.
Konjac Loofah Body Sponge: Our tough love konjac body sponge is soft and luxuriating, with just the right amount of grit for your rougher spots. Handmade with the konjac plant and dusted with ultra fine ground loofah, this sponge gets ultra foamy paired with your favourite body wash, to deep cleanse and exfoliate your skin. 
*Each sponge is biodegradable and lasts 4-6 weeks. Guilt-free self-care. 
100% plant-based, pH balanced, cruelty-free, vegan, free of synthetic ingredients, biodegradable - because we care about our planet, as much as we care about your skin.
Skinny Dipping Sex Gel: *Aloe Barbadensis Leaf Juice (Aloe Vera), Propanediol (Corn based humectant), Turnera Diffusa (Damiana) Leaf Extract, Betaine (Derived from sugar beets), Hydroxyethylcellulose (Plant based thickener), Sodium Benzoate (Plant based preservative), Potassium Sorbate (Plant based preservative), Citric Acid
Konjac Loofah Sponge: Konjac root fibre, loofah. 
Bath Soak: Magnesium Chloride, Cocos Nucifera (Coconut) Milk Powder, Cymbopogon Schoenanthus (Lemongrass) oil*, Rosmarinus Officinalis (Rosemary) Oil*. That's it, no nasties.
*Certified organic
Shipping
Fast Expedited Shipping - we ship within 1-2 business days.
FREE shipping for orders above $59.
Hassle-free Returns
14-day Love it or Leave it Guarantee.
If you are not completely satisfied with your purchase, return it hassle-free. See our FAQ page for details.