CHARCOAL KONJAC SPONGE (NORMAL TO OILY SKIN)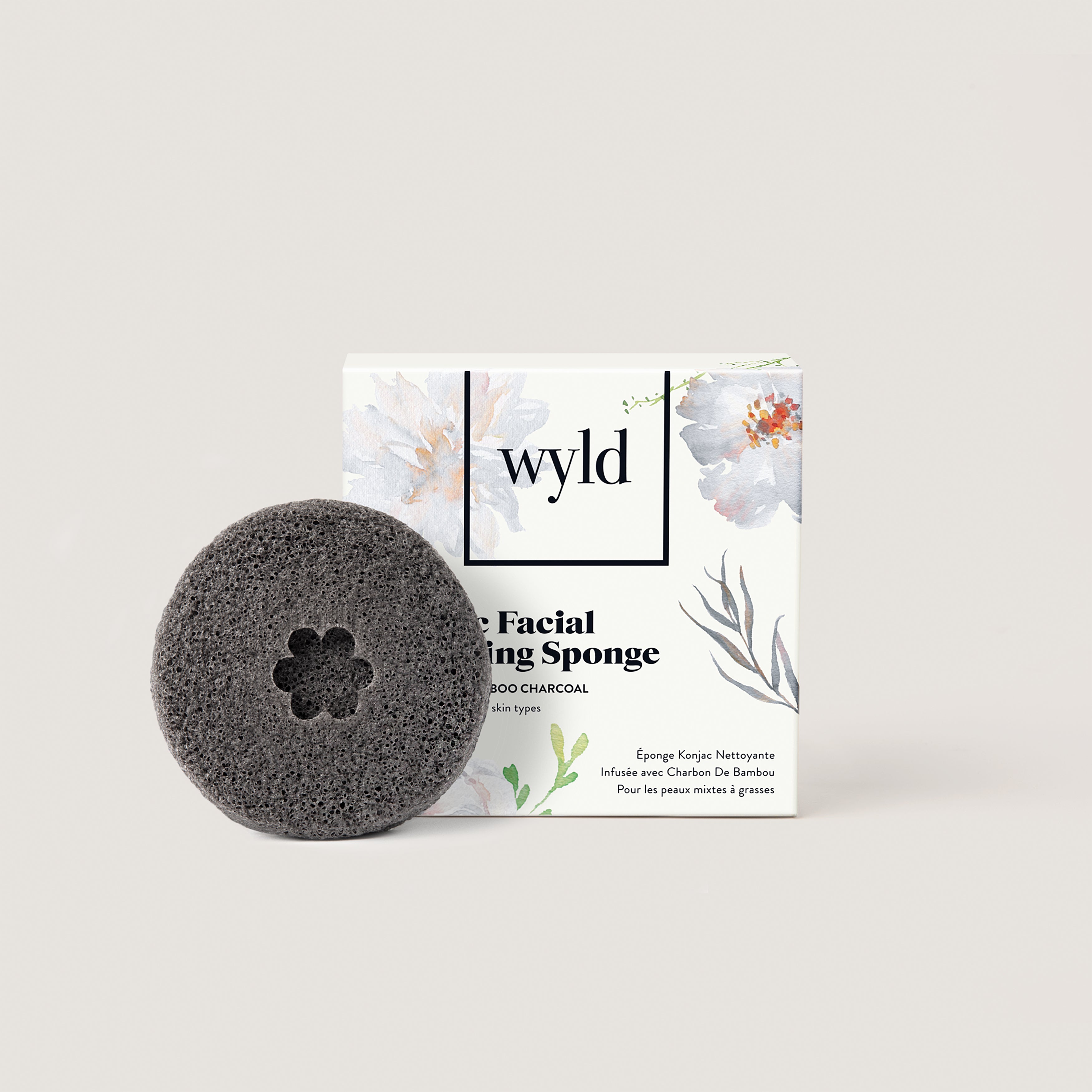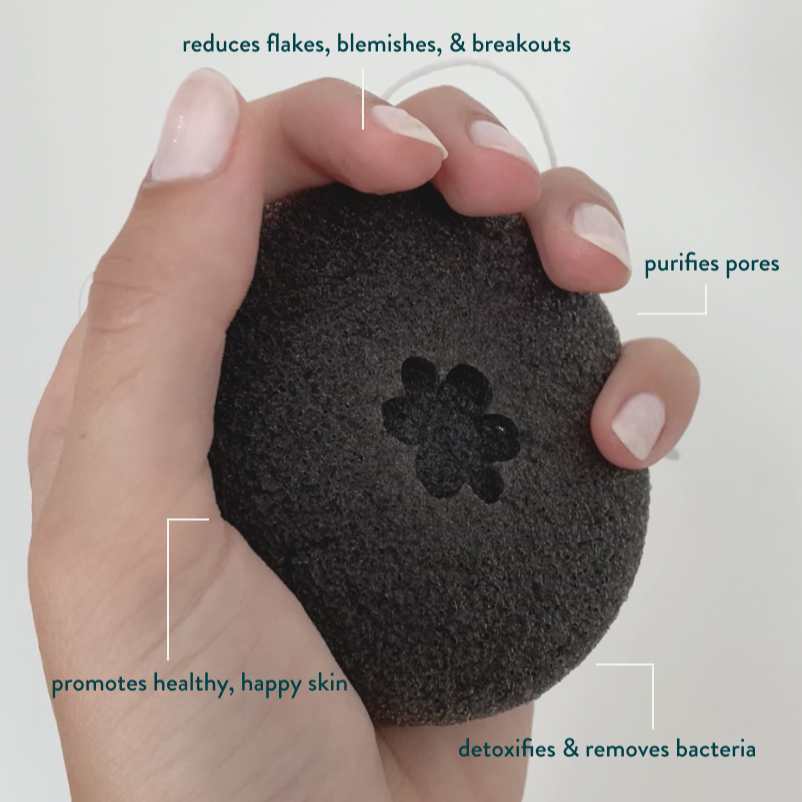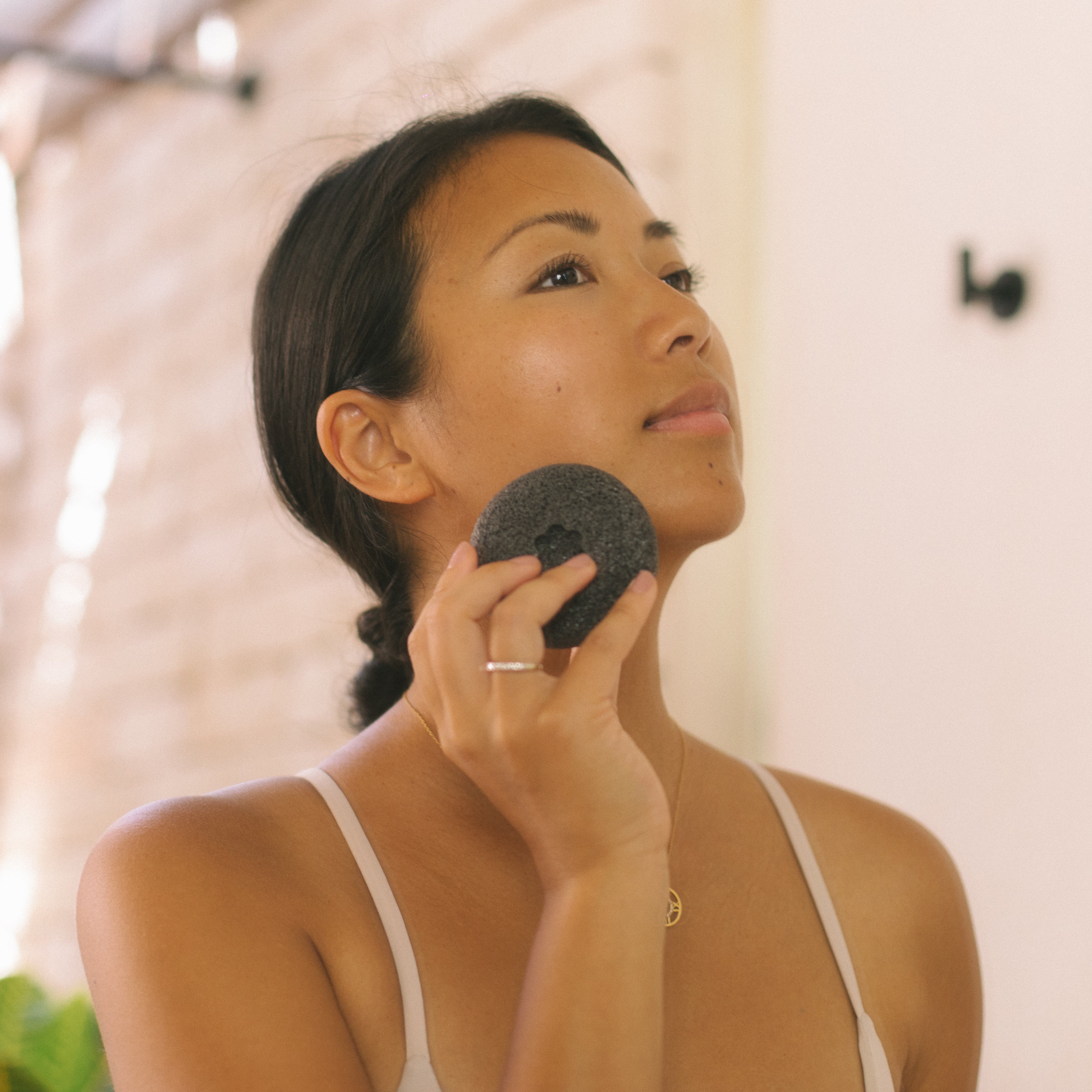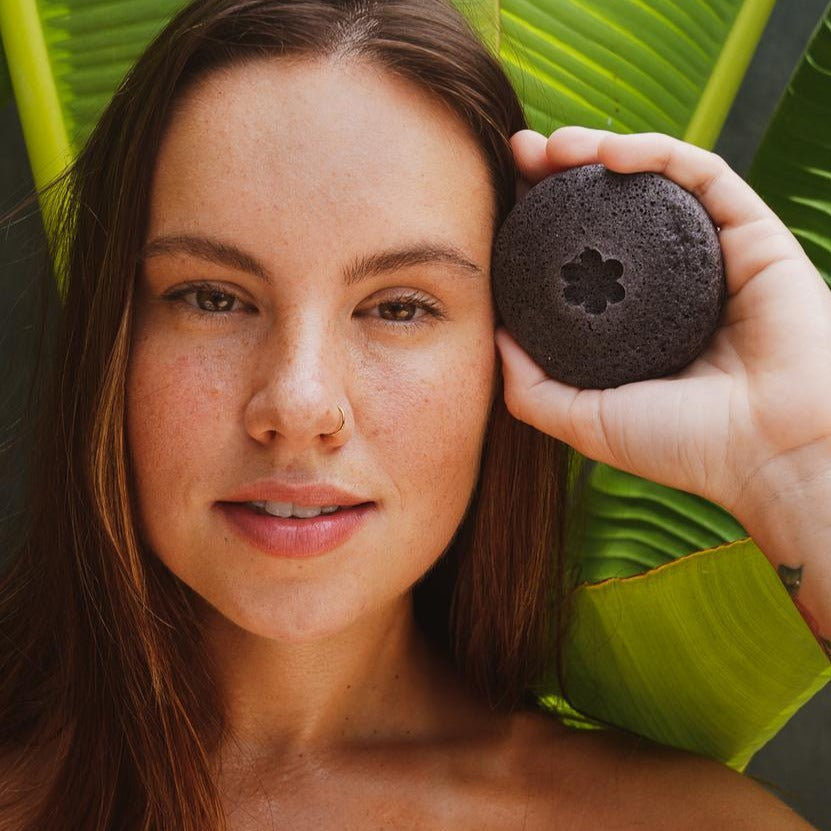 This product is currently sold out.
All skin types · Oily and blemish-prone skin · Combination skin
Gentle exfoliating sponge made from 100% natural Konjac plant. Infused with antibacterial bamboo charcoal to purify pores while nourishing skin with vitamins and minerals. Promotes healthy skin with every use.
Results
Soft, smooth and glowing skin
Less flakes, blemishes, and breakouts
Healthy skin for life
Great results with or without your everyday cleanser.
Charcoal detoxifies and removes bacteria

Cleans dirt, oil, makeup and build-up in pores

Removes dead skin without stripping healthy oils

Infuses pores with rich minerals and vitamins (A, E, D, B1, B2, B6, B12, and C)
All-Natural, 100% plant-based, cruelty-free, vegan, biodegradable
Ingredients: Konjac root fibre, activated bamboo charcoal
pH balanced 
Soak sponge in lukewarm water
Once soft, massage onto skin in circular motions with or without cleanser
Take care on problem areas, such as on flaky skin and around the t-zone
Rinse thoroughly after use, press out water and hang in well ventilated area to dry
Replace sponge every 4-6 weeks
Shipping
Fast Expedited Shipping - we ship within 1-2 business days.
FREE shipping for orders above $59.
Hassle-free Returns
14-day Love it or Leave it Guarantee.
If you are not completely satisfied with your purchase, return it hassle-free. See our FAQ page for details.