Mushroom Rose Quartz Gua Sha Facial Massage Roller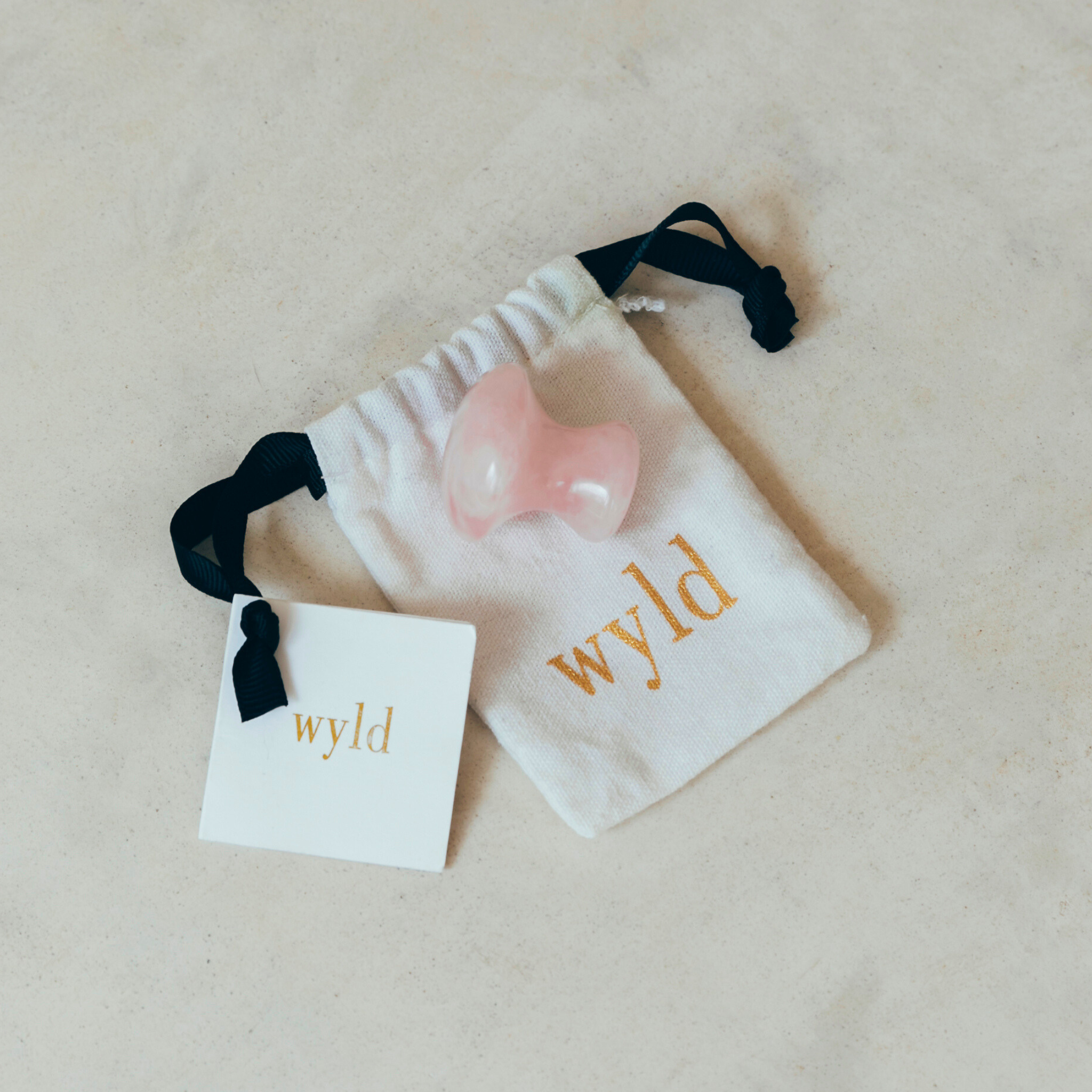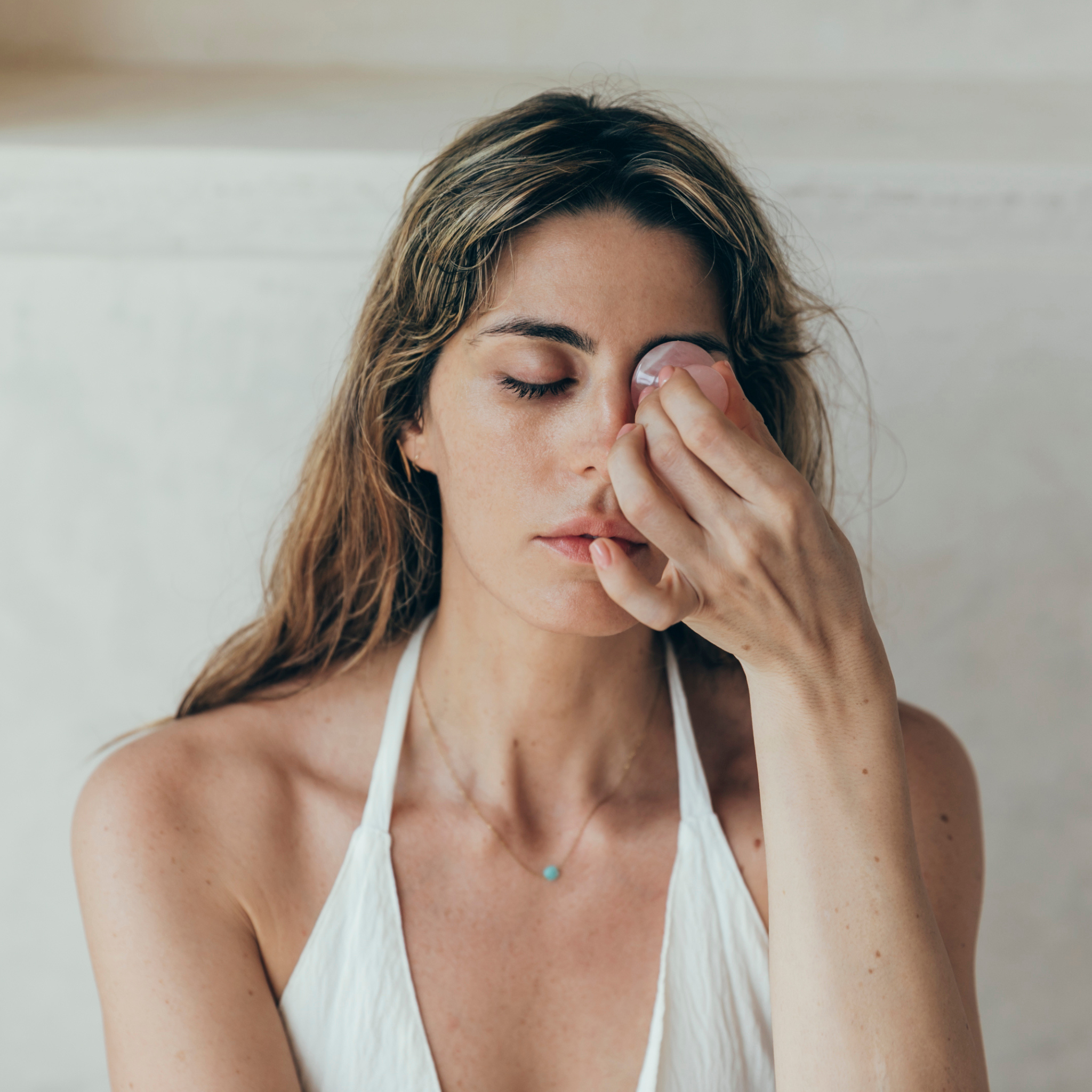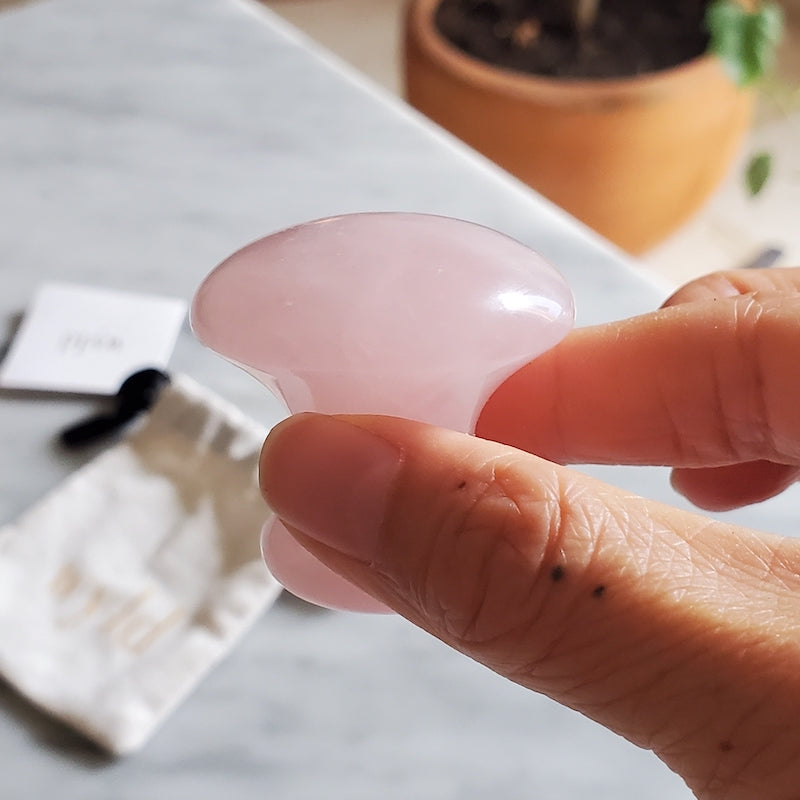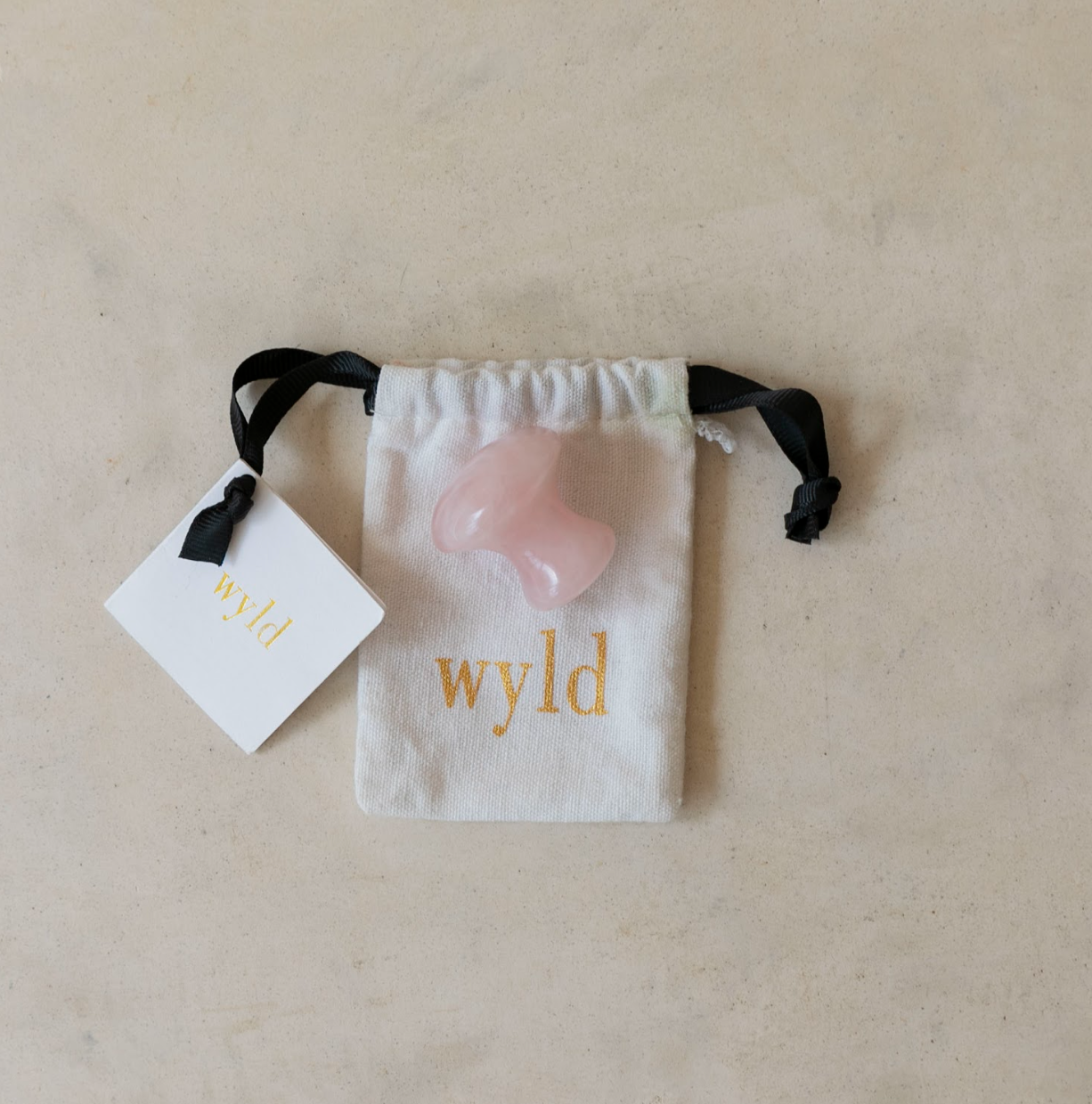 This product is currently sold out.
All Skin Types
One Mushroom Rose Quartz Gua Sha Facial Massage Roller 
Unearth the secret to radiant, glowing skin with our Mushroom Rose Quartz Gua Sha Facial Massage Roller, exquisitely crafted using 100% premium grade Rose Quartz crystal. More than just a beauty tool, this Gua Sha provides endless health and skincare benefits rooted in the ancient wisdom of Traditional Chinese Medicine (TCM). Experience a luminous, lit-from-within glow, revitalizing and rejuvenating skin, giving you a natural face lift. 
Unlike other Gua Sha tools, the mushroom beautifully massages the natural curves and contours of your face.
Size of mushroom: 3cm in height (stem to head), 4cm in width circumference.
Glowing complexion:

Improves blood circulation to help cell regrowth, and is vital for producing collagen.

Lymphatic Massage: With over 200 lymph nodes on your face, neck, and chest, it supports your overall well-being by stimulating

 lymphatic drainage, detoxifying and cleansing your skin from the inside.

Soft & Smooth: Helps smooth out jaw lines, forehead lines and nasolabial folds so that they become softer and less pronounced.

Satisfying massage: Melt away built-up tension in your facial muscles. Enjoy a relaxing facial massage while promoting skin that's as smooth as a porcini mushroom.

Skin workout: Our Gua Sha tool acts as your personal skin trainer, giving your face a daily workout that results in visibly firmer and more lifted skin.

Pore cleanse: Softens and purges dirt, excess oils and toxins from clogged pores that cause breakouts. 

Chill out: The natural cooling effect of the Rose Quartz reduces puffiness and dark circles. 

Deeper absorption: Just as mycelium networks spread beneath the forest floor, our Mushroom Gua Sha tool works its magic below the surface of your skin, aiding in the absorption of skincare products for maximum benefit.

Timeless Ancient Ritual: Gua Sha's timeless benefits have withstood the test of time. Our rose quartz Gua Sha tool makes it easy to incorporate this age-old practice into your modern lifestyle for better health and glowing skin

.
100% high quality grade Rose Quartz. 
The highest quality Rose Quartz crystal is not just a geological wonder, it harnesses the energy and vibration of love to nurture your well-being. The gentle, loving energy of Rose Quartz is a reminder to prioritize self-care and self-love. Its energy encourages a positive self-image and self-acceptance. Use regularly to invite positive vibrations into your life, creating a harmonious atmosphere that promotes overall well-being and balance.
Place the mushroom crystal on your heart chakra, take a deep breath to centre yourself before beginning the ritual of the massage. 

Massage over cleansed face with some serum, moisturizer or oil. Ensure your face is sufficiently moisturized before you begin, to prevent pulling on your skin. 

Massage any areas that feel sore or need some love. Below are some tips and suggestions:

You may use the smaller end of the mushroom to massage under your eyes.

For a more traditional Gua Sha (scraping) technique, you may use the bottom of the mushroom head for an edgier massage. Use soft scraping strokes with an outward and downward motion.

For eye massage: Place cooling crystal over your eyes and with featherlight pressure, massage around and under your eye. Be careful not to get product into your eyes. This feels especially wonderful after prolonged screen time when yuor eyes feel strained. 

For temple massage: Place on your temples and massage in small circular motions to release tension and in an outward and downward motion to for lymphatic drainage. 

For neck, shoulder and chest massage: Massage down the back of your neck towards your shoulders, and also from your chest outwards towards your armpit in long deep strokes.

Take deep breaths as you massage and drink lots of water after your massage. 
Shipping
Fast Expedited Shipping - we ship within 1-2 business days.
FREE shipping for orders above $59.
Hassle-free Returns
14-day Love it or Leave it Guarantee.
If you are not completely satisfied with your purchase, return it hassle-free. See our FAQ page for details.