FRENCH GREEN CLAY KONJAC SPONGE (ALL SKIN TYPES)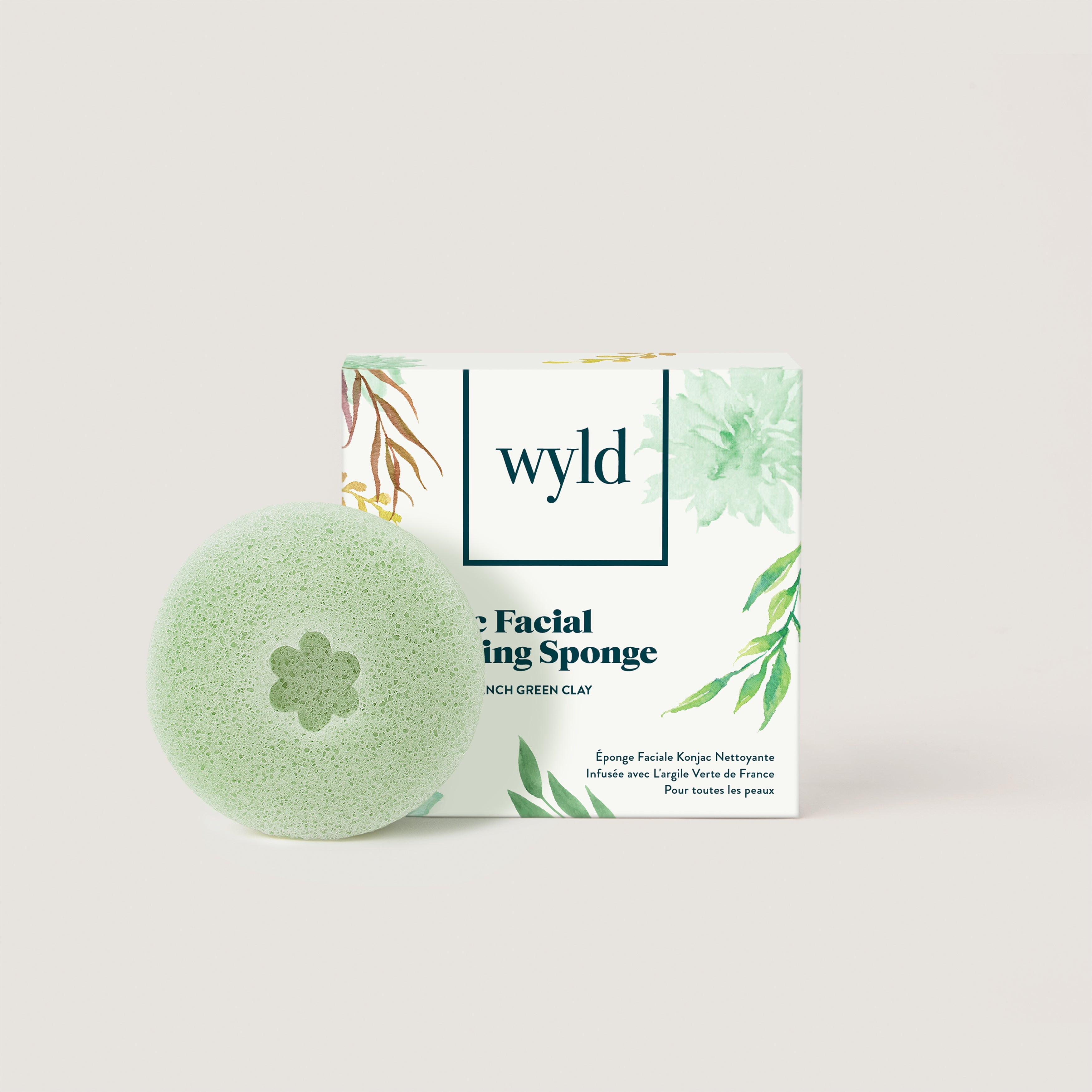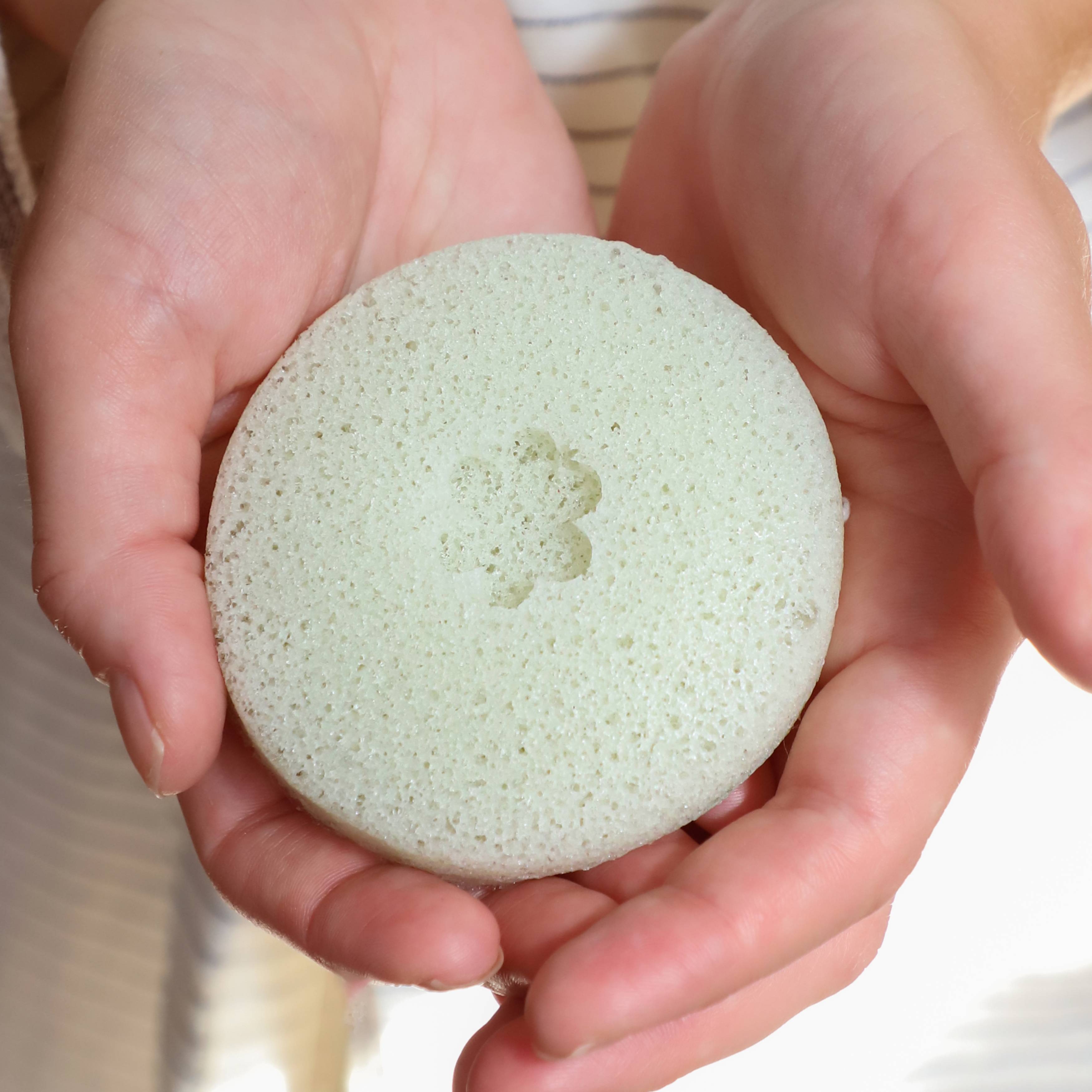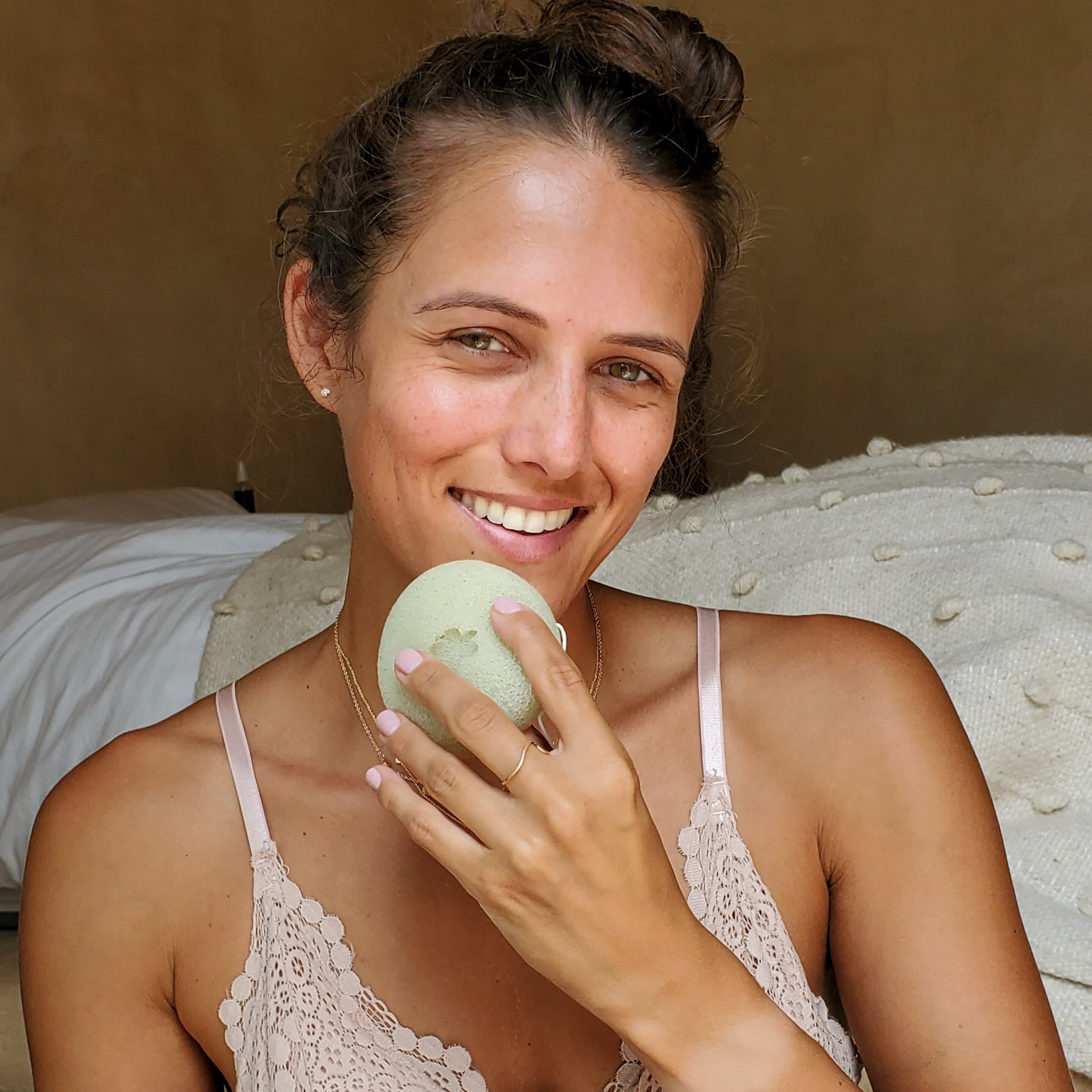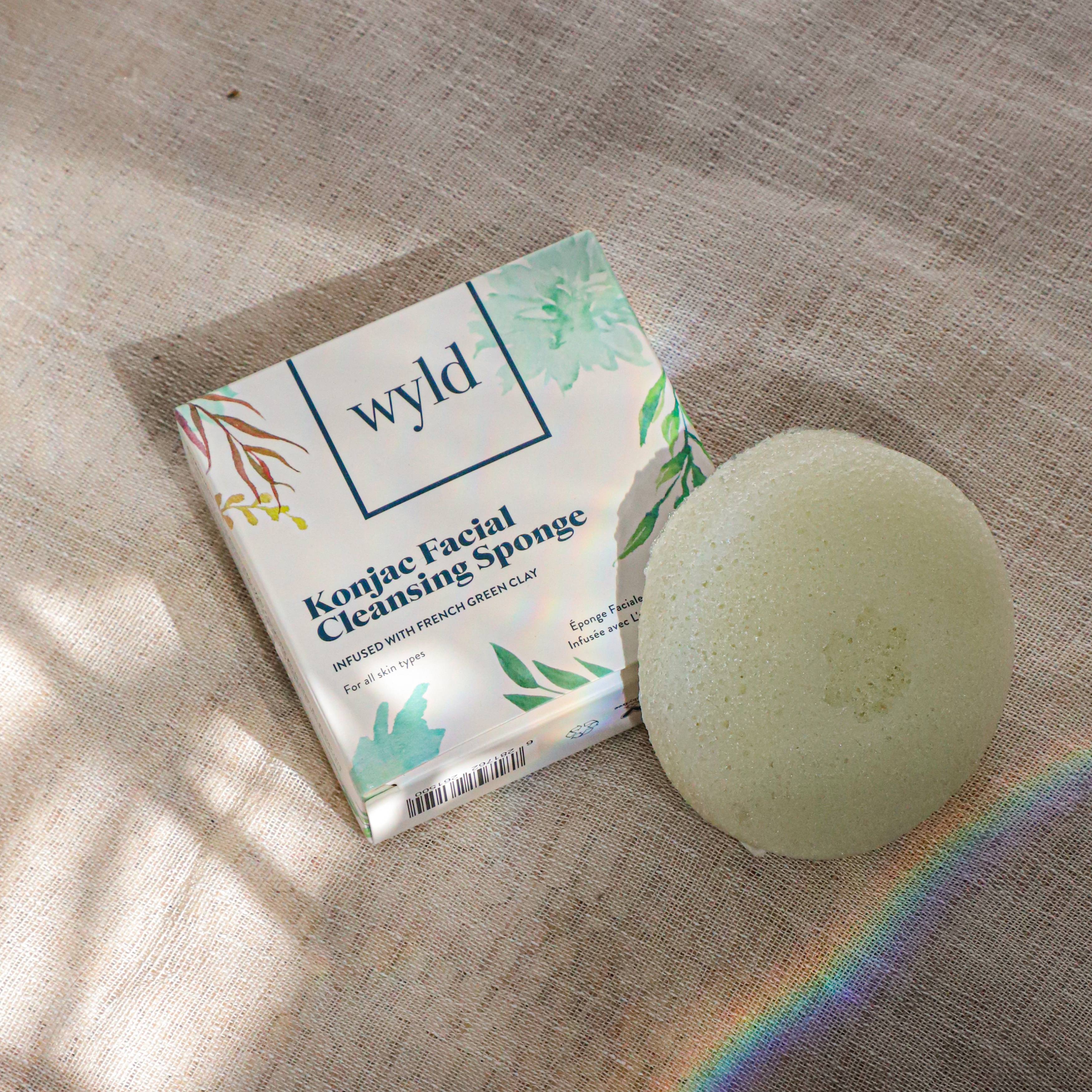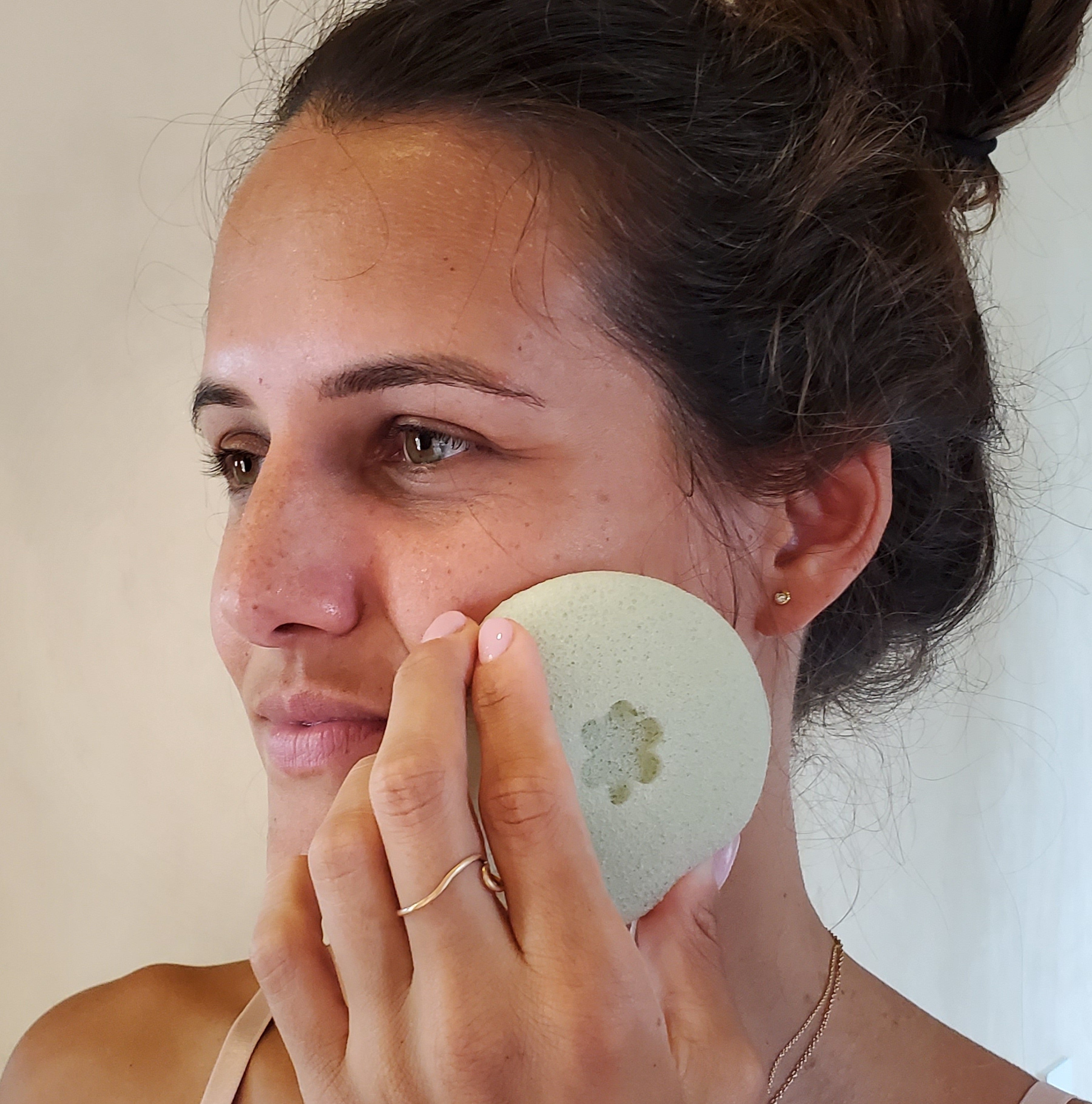 This product is currently sold out.
All skin types · Combination and/or oily skin · Sensitive and breakout-prone skin.
Enjoy a deeply satisfying cleanse your face will love with our bestselling 100% all-natural plant-based exfoliating cleansing Konjac Sponges. Infused with pure mineral-rich French Green Clay baked into the fibres of each sponge. Use regularly for a nourishing cleansing experience that will help remove excess sebum, dirt and unclog pores that cause breakouts and dull skin. 
Results:

Clean and balanced skin that is less prone to breakouts

Soft, smooth skin that glows

Visibly less flakes, bumps and redness

Brighter and more even-toned skin
Healthier skin with each use
Instant results you can see and feel
A deeply satisfying cleanse
Use the sponge on its own or with Seas the Day cleanser if you love a gentle foaming cleansing experience that leave you feeling oh so clean.
French Green Clay is an ancient mineral-rich healing clay widely used for its powerful skin healing properties. 
French Green Clay contains negatively charged molecules which cling to the positively charged molecules in makeup, grime and impurities on your skin, gently whisking them away, while our konjac sponges remove dead skin cells, leaving skin positively brighter and healthier. 
This powerful healing clay absorbs toxins and bacteria from the pores, while gently cleansing and exfoliating away build up and dead skin.  
All-Natural, 100% plant-based, cruelty-free, vegan, biodegradable, pH balanced
Ingredients: Konjac root fibre, French green clay. That's it, no nasties.
Soak sponge in lukewarm water
Once soft, massage onto skin in circular motions with or without cleanser
Take care on problem areas, such as on flaky skin and around the t-zone
Rinse thoroughly after use, press out water and hang in well ventilated area to dry
Replace sponge every

 4-6 weeks
Shipping
Fast Expedited Shipping - we ship within 1-2 business days.
FREE shipping for orders above $59.
Hassle-free Returns
14-day Love it or Leave it Guarantee.
If you are not completely satisfied with your purchase, return it hassle-free. See our FAQ page for details.